The Loop
Missing Links: 'Everyone but McIlroy wants to marry Caroline Wozniacki,' and Euro captain's Ryder Cup predicament
Stories of interest you might have missed…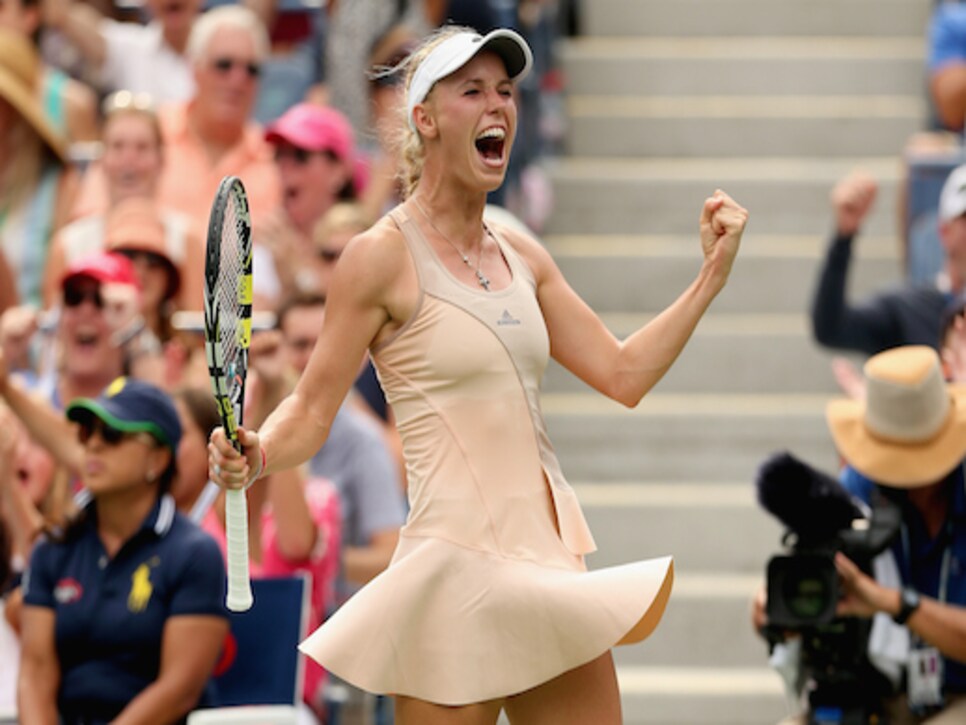 Will Stephen Gallacher's performance in the Italian Open end up bumping Luke Donald from the European Ryder Cup team? That seems to be a consensus. Gallacher, needing to finish first or second in Italy to make the team on points, finished third. Still, it got captain Paul McGinley's attention, as this story by Reuters' Ed Osmond notes.
The 17th hole at Cherry Hills Country Club in Denver will receive ample scrutiny at the BMW Championship there this week. It was the 17th hole, the 71st of the 1960 U.S. Open, that Ben Hogan let a possible record fifth Open title slip away. Tom Kensler of the Denver Post looks at the historic 17th and whether it will be a factor in the BMW Championship.
"Open winner Rory McIlroy could find himself unwittingly on the wrong side of the law if he tweets another selfie' from the Ryder Cup…the competition organisers have introduced a ban on uploading photographs to the internet via social media during the event at Gleneagles in Scotland later this month," an unbylined story in the Telegraph says. Good luck with that.
Are drones destined to become the latest technology to come to golf courses. "The Eagles Golf Club in Odessa [Fla.] has used the unmanned aerial vehicles to create a virtual course book so players can better understand how to approach each hole before teeing off," Paul Guzzo of the Tampa Tribune writes.