The Loop
Missing Links: Dustin Johnson's leave still 'met with so much skepticism'
Stories of interest you might have missed…
"OK, let's be clear: If you failed a drug test, and your employer -- or in this case, the association of which you are a member and whose rules you must follow to take part -- doesn't make you disclose it or admit to it publicly, would you acknowledge it?" ESPN's Bob Harig asks in this story about Dustin Johnson, his absence from the game and his impending return. "Why would Johnson have chosen to take his leave when he did? That is why this entire episode is met with so much skepticism. He was having a career year."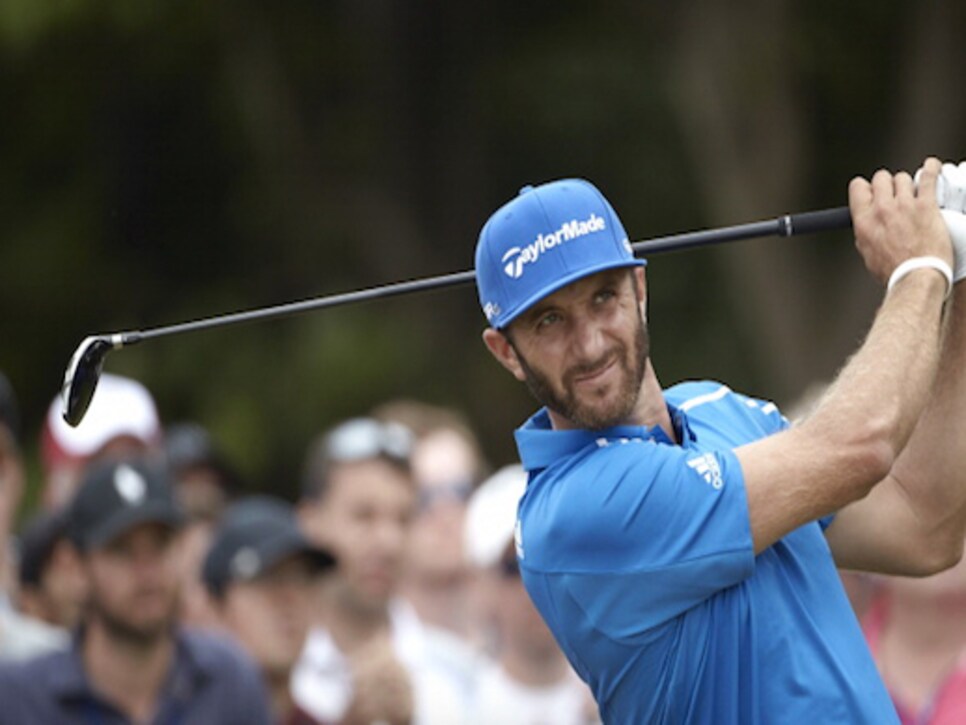 The Waste Management Phoenix Open has Tiger Woods in the field and the Super Bowl in town next week, so if the weather cooperates, the tournament could attract upwards of 200,000 on Saturday alone, Beth Duckett of the Arizona Republic writes. "Factor in the drawing power of Tiger Woods, who is returning to play after a 13-year break, and it could be the best-attended tournament in Phoenix Open history."
"The BBC's voice of golf Peter Alliss has spoken of his great sadness' at the prospect of the corporation losing live coverage of The Open Championship to Sky. I'm just glad I am 83 not 35 and reliant on working for the BBC's sports department, because I think I would be looking for another trade,' he said. Alliss believes the writing has been on the wall for years, but is disappointed his employers haven't done more to keep the R&A happy," Derek Lawrenson writes in the Daily Mail.
Giles Morgan is the head of sponsorship for HSBC, the title sponsor of a WGC event, a British Open sponsor, and a title sponsor for numerous other events around the world. And all of its golf contracts expire in 2015. So when he says the game is at a crossroads it's best not to ignore him. "There are lots of positives about golf but the world, particularly with digital communications and people's time, has changed in the last 15 years beyond anybody's wildest dreams," he said in this story by the BBC's Iain Carter. "I'm not sure that golf has kept up with that change."