The Loop
Missing Links: 'Comparisons to Tiger Woods...will only grow' for Lydia Ko
Stories of interest you might have missed…
The legend of Lydia Ko is growing quickly. "If 2015 morphs into a year of unprecedented success for world-beating 17-year-old Lydia Ko, as it is expected to, the New Zealand phenomenon will look back at her victory at this year's Australian Open as the birthplace of that dominance," Matt Murnana of the Brisbane Times writes. "Comparisons to Tiger Woods, in terms of her accomplishments at such a young age, will only grow after Ko closed out this event in a controlled yet aggressive manner."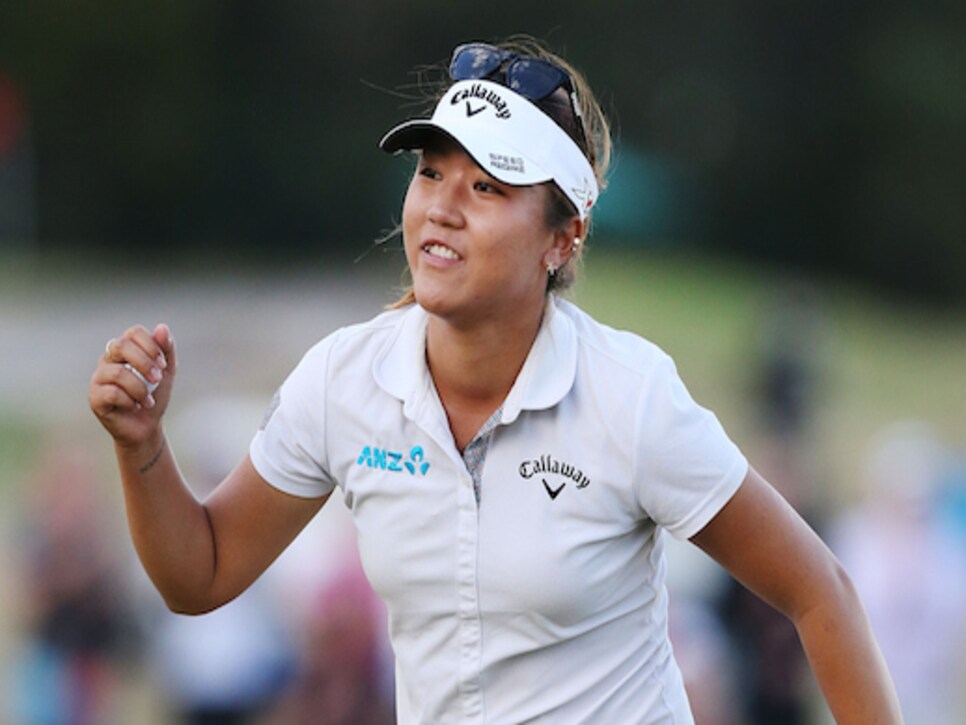 It took awhile — a long, long while — but equality for women in golf is slowly becoming a reality, just in time for a flagging sport, John Huggan of the Scotsman writes. "Suddenly, it seems, golf is beginning to get it. After centuries of rampant, blatant and pretty much shameless misogyny, the game Scotland bequeathed to the world is actually beginning to move with the times."
The short par-4 10th hole at the Riviera Country Club continues to be among the most interesting of the year, as it was again over the weekend. "If the hole were a game of Sudoku, it would be rated diabolical," columnist Bill Dwyre of the Los Angeles Times writes.
Donald Trump has offered to bail out and upgrade Crandon Park, a popular public course in Miami, but one that is losing money, yet not everyone is in favor of the idea. "But with Crandon recently ranked Florida's best municipal course by Golfweek and generating almost 45,000 rounds per year, skeptics of the Trump plan wonder why Miami-Dade would consider letting a developer take over the popular course," Douglas Hanks writes in the Miami Herald.