The Loop
Missing Links: Bubba 'vows to be on best behavior' at Ryder Cup, and is FedEx Cup good for Ryder Cup?
Stories of interest you might have missed...
Bubba Watson vows to be on his best behavior at the Ryder Cup. "The man who whipped galleries into a 1st-tee frenzy at the 2012 meeting with Europe at Medinah has insisted there will - probably - be no repeat of such scenes at Gleneagles later this month. "No, I will not be doing that," Watson said in this story by Ewan Murray of the Guardian. "That was just because we were on our home soil. That was my little way of trying to grow the game of golf."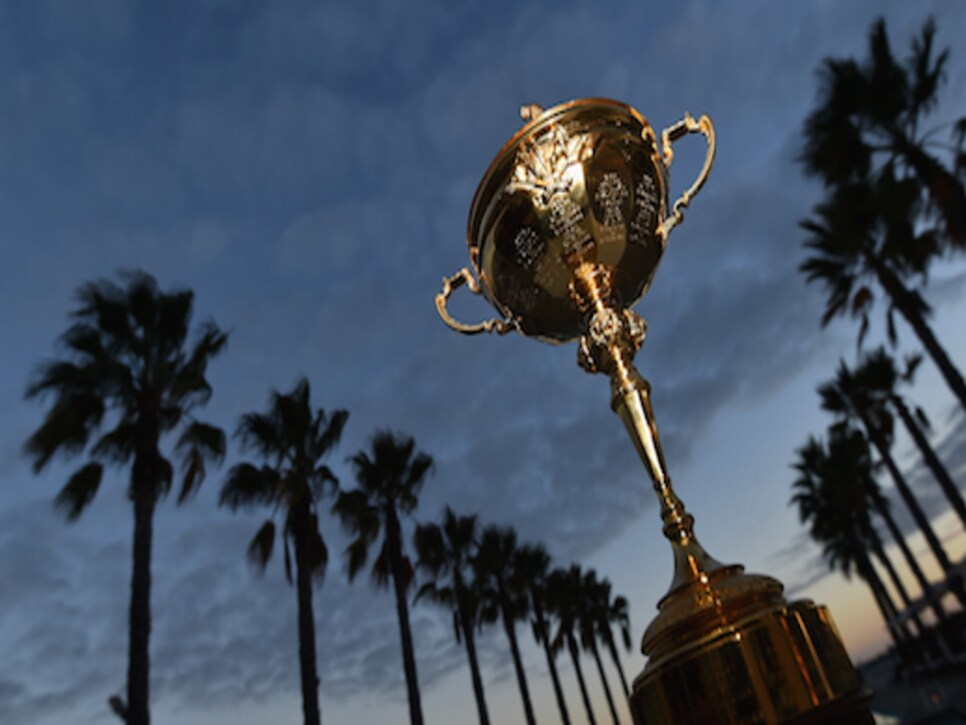 The FedEx Cup has come under attack for its four straight weeks of golf in advance of the Ryder Cup, but maybe it's a good thing for the latter. "[M]aybe the FedEx Cup should get credit — not blame — for the Ryder Cup living up to its reputation as the most exciting three days in golf," Doug Ferguson of the Associated Press writes. "Before the FedEx Cup began, the matches were all but over by Sunday as Europe twice handed the Americans their worst beating ever. Since the FedEx Cup, with players competing in meaningful events leading up to the matches, the last three Ryder Cups have been decided in the final hour, if not the final few matches."
Iain Carter of the BBC takes the opposing view, as this headline suggests: "As the PGA Tour play-offs build to their lucrative climax…there's a danger of golfing burnout. With the Ryder Cup starting on 26 September, the four tournaments in the play-offs were played back to back with the sequence beginning just a week after the completion of the PGA Championship. It has been a relentless spell that stretches back to the US Open which began on 12 June."
The hits keep on coming for the FedExCup. Columnist Dan O'Neill of the St. Louis Post-Dispatch: "In its effort to create a Fall Classic of its own, the PGA Tour has had to incorporate algebra, which is never user-friendly…The concept always has been a balancing act, a best-of-both-worlds mission to keep the regular season relevant while making the postseason attractive. But the problem with having everything you want from life is you often come to the realization that things you think you want aren't worth having. Since its inception in 2007, the FedExCup concept has been a stretch, a contrived conclusion to a long season."
Nancy Lopez is 57 now and still selling the sport in any way she can. "I still have the energy," Lopez said in this story by David Walsh in the Herald-Dispatch in Huntington, W.V. "I love golf. I think promoting it in any way is a way I can give back. I've always been a big philanthropist."