The Loop
Missing Links: Brandel Chamblee recalls Payne Stewart and his extraordinary talent, and Coore, Crenshaw's 'caring and informed renovation'
Stories of interest you might have missed…
"He [Payne Stewart] smacked his gum as he looked at the line the way a jeweler looks at a diamond. Playing commentator, I called the read impossible. Seconds later I turned back into a fan, blown away by Stewart's talent. I remember his reaction to the holed putt more than the putt itself. His eyes never blinked as he chomped that gum and walked off the green completely absorbed in what he needed to do next, while the rest of the world was agog at what he had just done." Brandel Chamblee of Golf Channel looks back fondly at Stewart and his extraordinary talent.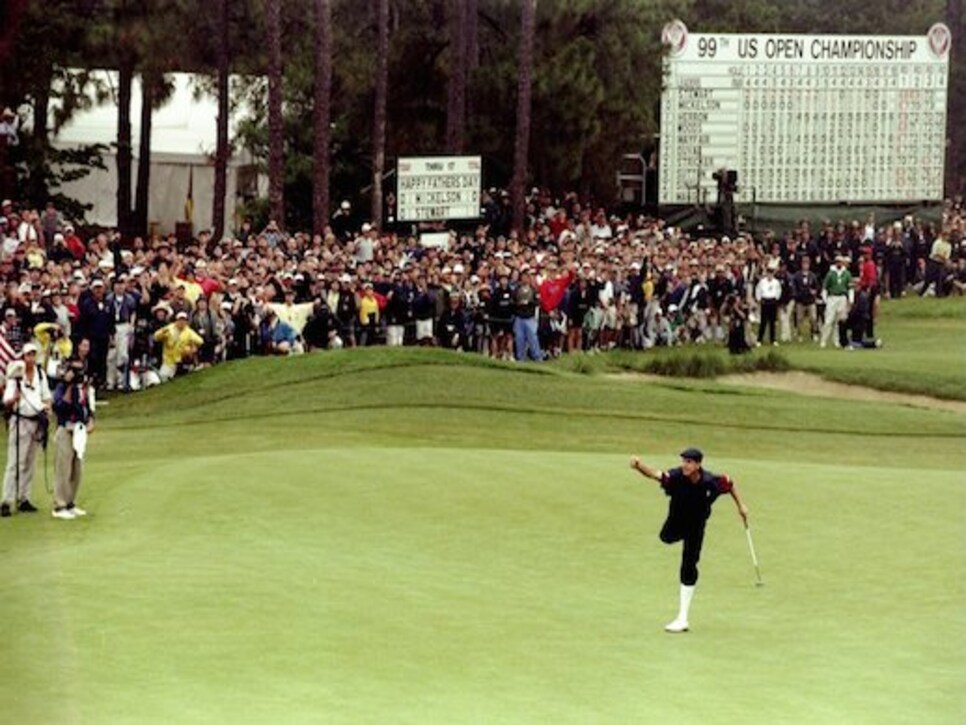 The U.S. Open and U.S. Women's Open played back to back on the same course is an idea that could only work at Pinehurst, Luke DeCock of the News & Observer writes, "where the sandy soils can absorb summer rains with ease and the greens are so diabolical they don't need to be shaved down to defend themselves."
Ian Poulter acknowledges that time is diminishing as an ally in his pursuit of a major championship, but "If I look at what I have achieved in the game of golf, if I had to put the clubs away today I would be a happy man," he says in this story by Ewan Murray in the Guardian.
"A caring and informed renovation by [Bill] Coore and his design partner…Ben Crenshaw, the storied course will pose the fascinating and diverse range of questions originally devised by Dornoch-born Donald Ross back in the 1930s," John Huggan writes in the Scotsman about Pinehurst No. 2.
Only one member of the Tufts family that once owned Pinehurst No. 2 as well as much of the village of Pinehurst remains in the area, and for him it's bittersweet. "People ask me all the time, 'What was it like?,' 'Don't you wish?' or whatever," Rick Tufts tells DeCock of the News & Observer. "You can second-guess that question day in and day out. Yes, I would have liked to see the town survive with the family ownership, but there were too many question marks."