The Loop
Missing Links: Another critic of Tom Watson's captain's picks, and 'taking the mickey' for the team
Stories of interest you might have missed…
Derek Lawrenson of the Daily Mail is the latest to analyze U.S. Ryder Cup captain Tom Watson's captain's picks and wondering whether he erred. "Watson overlooking Chris Kirk in favour of Webb Simpson is looking a bigger mistake with each passing day," he writes, "while Billy Horschel's emergence a week late for wild card consideration is indicative of the sort of misfortune America can ill afford."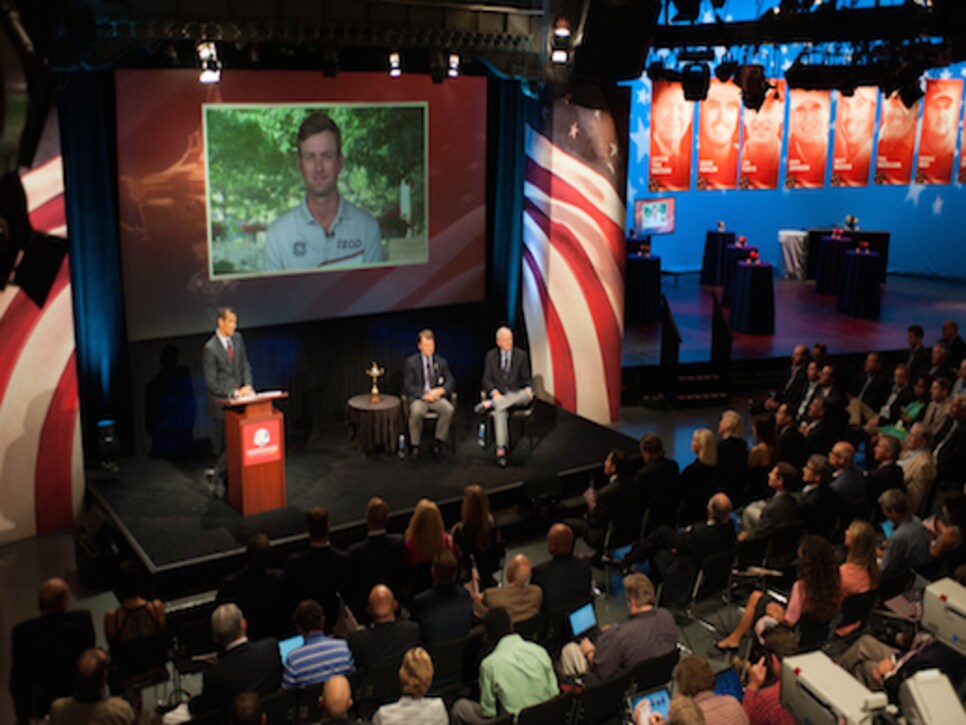 "Taking the mickey" is a British term for teasing someone, and Sam Torrance, the European Ryder Cup captain in 2002, took one for the team on the eve of the competition. One of his players, Pierre Fulke, called with an urgent problem that "only you can solve," as recounted in this Telegraph story by Jim White on Torrance's experiences as captain. "I wrap a towel round me and open the door and he's standing there in his suit, shirt open. He's ashen….Then he brings his tie from behind his back and says: I can't do my tie'. The little ... But that's exactly what I wanted. Brilliant. Talk about taking the mickey. I knew from then on we'd be OK. Relax with the captain, take the mickey, that's the way to build a team."
The last time the Ryder Cup was played in Europe, in Wales in 2010, inclement weather pushed the finish to Monday. "Contingency plans are in place for a similar scenario this time around, but match director Edward Kitson insisted one weather hiccup in the build-up wasn't giving him any undue concern," Martin Dempster writes in the Scotsman in this look at the fall weather in Scotland and the potential for calamity.
"The tradition and history makes getting a tee time at St. Andrews a tough proposition. St. Andrews's daily ballot system…is wonderfully democratic but it's also a long-odds lottery, especially during the busy summer months. The other four Scottish courses on the Open rotation aren't much easier." Fionn Davenport of the Irish Times writes about the difficulty obtaining tee times on the renowned Scottish links and offers up some appealing alternatives.
One-fourth of the victorious European Solheim Cup last year was made up of Spaniards. "Honestly, I am less and less surprised every day," Marta Figueras-Dotti said of the success enjoyed by Spain's women's golf contingent. Figueras-Dotti, a former LPGA player, has been the principal figure in the Spaniards' rise on the international stage, according to this story by Lisa Mickey in the New York Times.