The Loop
Missing links: Adam Scott's quiet ascension to No. 1, and a look back on the Half Nelson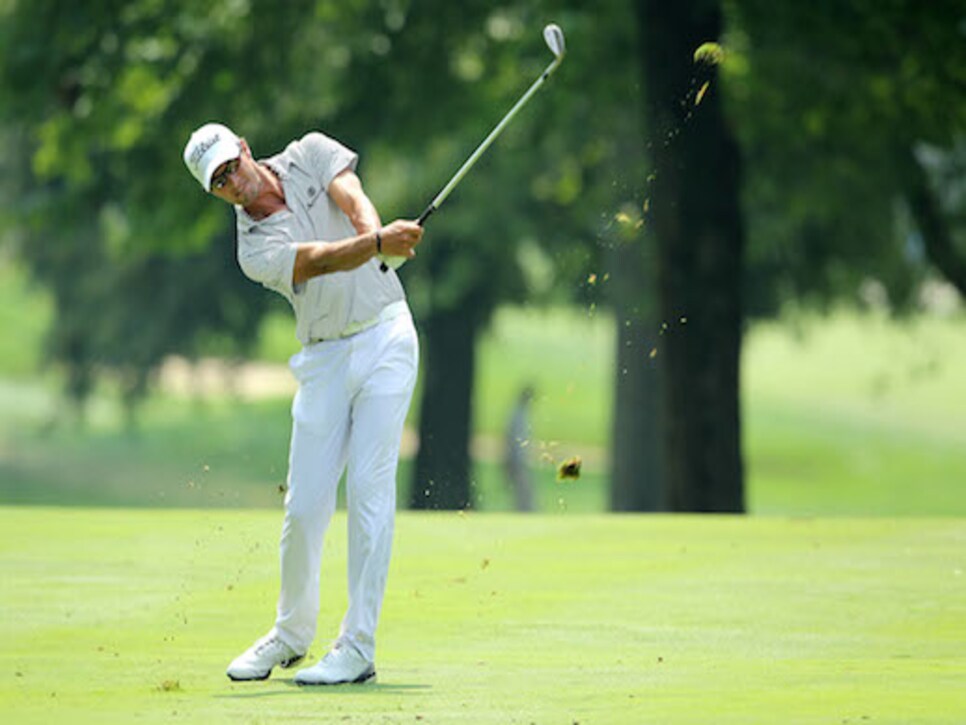 Twenty years ago, weather shortened the GTE Byron Nelson Classic to 36 holes in what famously became known as the Half Nelson. To declare a winner, a playoff involving six players was held with Neal Lancaster emerging the champion. Bill Nichols of the Dallas Morning News looks back on the Half Nelson.
The comparisons are inevitable: High-school kid from Dallas, destined for the University of Texas, playing in the HP Byron Nelson Classic. Four years ago, it was 16-year-old Jordan Spieth, now a PGA Tour sensation. This time it's 17-year-old Scott Scheffler. Richard Durrett of ESPN Dallas Fort Worth has the story.
A Nevada jury exonerated Dr. Thomas Hess in the death of LPGA player Erica Blasberg on Tuesday. Blasberg's parents, Mel and Debra Blasberg, had filed a civil suit against Hess. Blasberg committed suicide four years ago. Here's the Las Vegas Sun story.