The Loop
Missing Links: A calmer Colin Montgomerie, and a title sponsor looking at TV ratings
Stories of interest you might have missed…
"Did someone switch off that notorious temper once he reached 50? Did he finally realise you can't pick a fight with American galleries and still win a major?" Derek Lawrenson in the Daily Mail asks those questions in his column on Colin Montgomerie winning the Senior PGA Championship.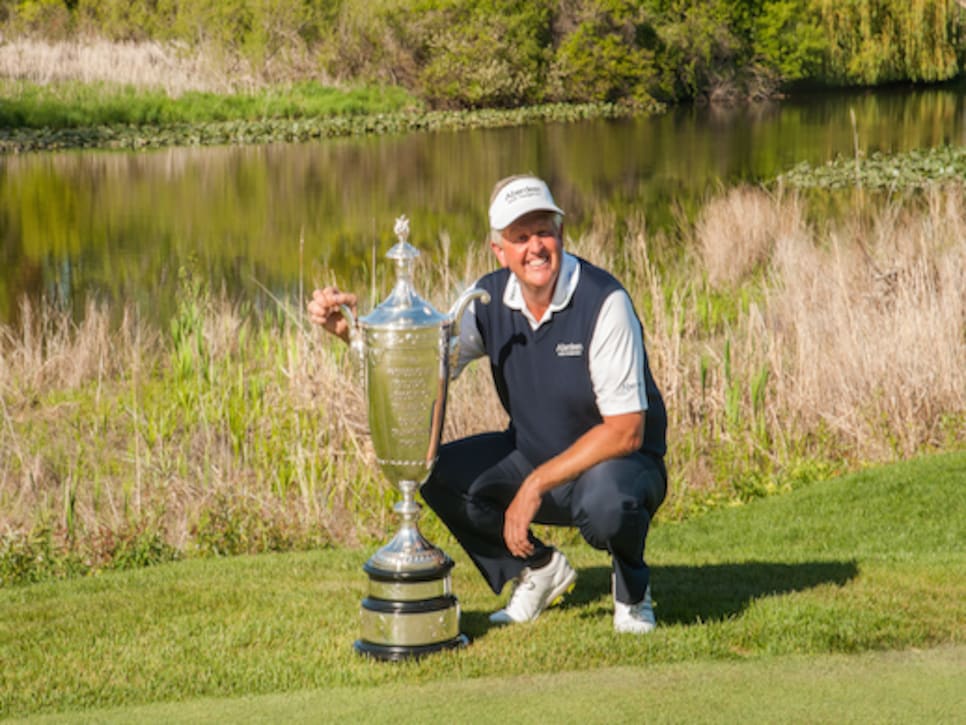 Peter Dawson, who is retiring as the secretary of the Royal and Ancient Golf Club and chief executive of the R&A in September of 2015, reflects on his tenure in this story by Doug Ferguson of the Associated Press that begins with an amusing anecdote about a mulligan.
Does it bode well for the future of the PGA Tour's Fort Worth, Texas, stop at Colonial Country Club that the title sponsor, Crowne Plaza, will decide whether to continue beyond 2015 based on the tournament's television ratings? Jimmy Burch in the Fort Worth Star-Telegram has the story.