The Loop
Mirim Lee makes 10 birdies in record-tying 64 in first round of the U.S. Women's Open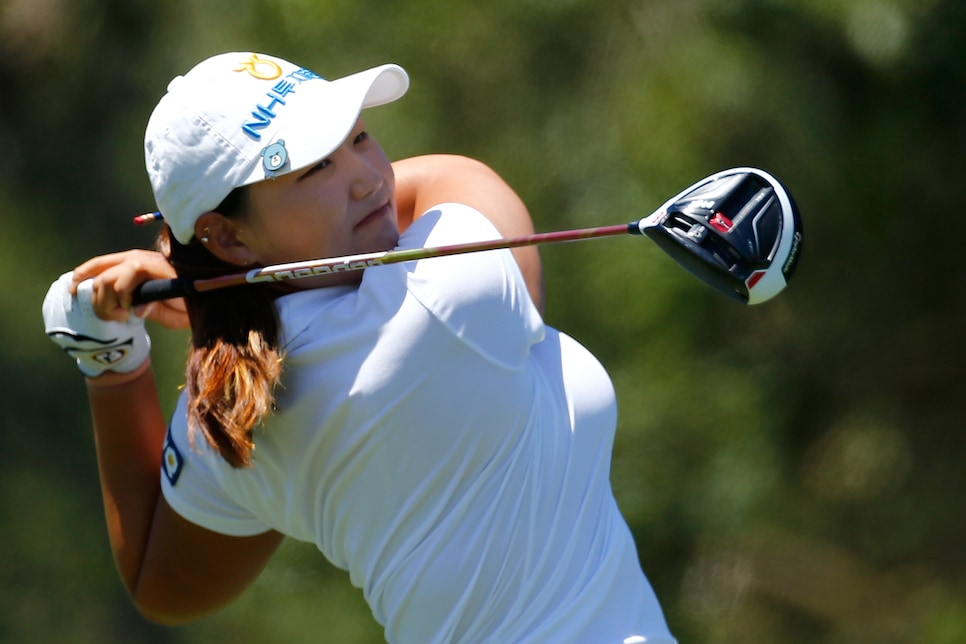 SAN MARTIN, Calif. –- One of the charms of the U.S. Women's Open, if the word charm can ever be used to describe the grueling test of golf the USGA likes to throw at the best players in the world, it's that the first round always presents surprises.
Thursday at CordeValle was no exception. No one I talked to all week saw a 64 out there with most caddies telling me they think single-digit under par will be the winning score come Sunday night.
That may still end up being true, but grabbing the early lead with a U.S. Women's Open-record eight-under-par 64 was Mirim Lee, a South Korean playing in the U.S. national championship for just the second time. And there was nothing in her T-47 last year at Lancaster Country Club to suggest she'd make noise here.
Lee is not exactly the beer truck driver who goes through the local qualifier to be everyone's Cinderella story. She did win twice on tour in 2014, her rookie her on the LPGA, has three other victories in Korea and three weeks ago was T-4 in the KPMG Women's PGA Championship, the most-recent women's major. But this round was a shocker.
Teeing off early under cool, cloudy skies and finishing in bright sunshine, Lee made 10 birdies and two bogeys to be three strokes ahead of 2007 U.S. Women's Open champ Cristie Kerr and Minjee Lee, a 20-year-old Australian. It was the sixth eight-under-par round in the Women's Open and the first since 1999.
"Today is first round, so I feel just okay," said Lee, well aware the chase has just begun. "The course is perfect now. Greens are really fast. I just try [to] make par. Everything was good, driver is good and iron is good. Putting. Yeah, this [is] fun." Does she know the USGA doesn't like fun?
Now Kerr, 38, is a lady with a resume. She has 18 LPGA victories, including a Women's PGA Championship to go with that U.S. Women's Open title for her two majors. And Cristie is a momentum player who, when she gets it going with the putter, loves to quick-walk the ball into the hole, much to the annoyance of her playing partners. If Mirim Lee is a surprise on top of the leader board, Kerr is not.
"Yeah, I played very well," Kerr said. "I was very one-shot-at-a-time out there, which is kind of my motto for this week." But this is not Kerr's first rodeo and she knows what's ahead. "I definitely expect it to change. I don't think the USGA likes when we shoot 8-under on their golf course."
With near perfect conditions, there were a slew of players under par among the morning wave. And the way the course was baking out it was highly unlikely anyone playing in the afternoon would post a number that would beat, or even match, Mirim Lee's impressive round –- or Kerr and Minjee Lee for that matter.
But Thursday at the U.S. Open –- whether it's the men's or women's –- is only Thursday. Now the grind really begins, and Lee has to sleep on her lead and wait agonizingly for her 2:09 p.m. tee time Friday afternoon.
And that's when the U.S. Open can get into your head.