The Loop
Minnesota refuses to be defined by anything other than Prince, as Twins begin to sell his merch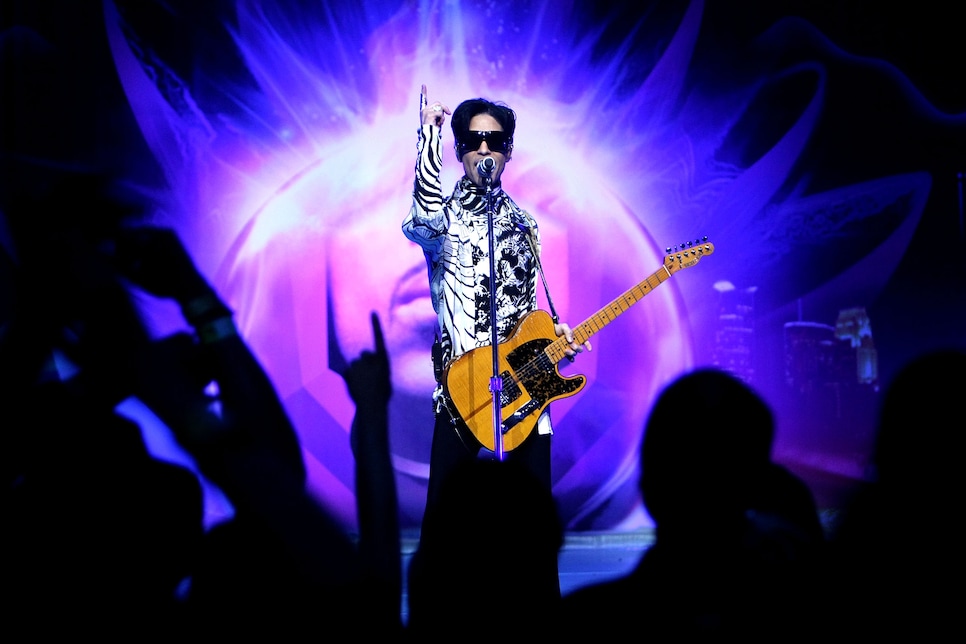 Minnesota is a wonderful place with a deep, diverse offering of culture. Not that you would ever know the latter inclination. Because while the state is often referred to as the "Land of 10,000 Lakes," Minnesotans define themselves by one calling card, and one calling card only: the Home of Prince.
Evidenced by the latest rollout from the Minnesota Twins, who have reached a deal with the departed singer's estate to sell Prince-themed merchandise this season. The Twin Cities team will hawk hats, shirts and balls with Prince's "Artist" logo all year while also hosting "Prince Night" for the second season in a row. The first 10,000 fans through the gates will receive inflatable Prince guitars, and after the seventh-inning stretch, those with the guitars will be asked to remain standing and illuminate them for a special remembrance, the Twins said.
"All of us in the Twins organization were deeply saddened by the loss of the late Minneapolis icon Prince," said Twins president and CEO Dave St. Peter in a press statement. "Along with our fans, we look forward to celebrating the legacy of a man who brought an international spotlight to our great city."
Which, hey, Prince was a cool dude. "Purple Rain" was a thing like 30 years ago, and he was the kinetic force behind an iconic "Chappelle's Show" sketch. Plus, these purple caps do look stylish...
But (double-checking to make sure I'm not in Minneapolis)...c'mon, it's not like he was Bruce Springsteen. And what, no love for Bob Dylan, another product of the Gopher State?
Of course, we're talking about a group that elected Jesse Ventura. Compared to that, I guess we'd pump up Prince as much as possible, too.