U.S. WOMEN'S OPEN
Mina Harigae seizes Day 1 U.S. Women's Open lead by making nine birdies at Southern Pines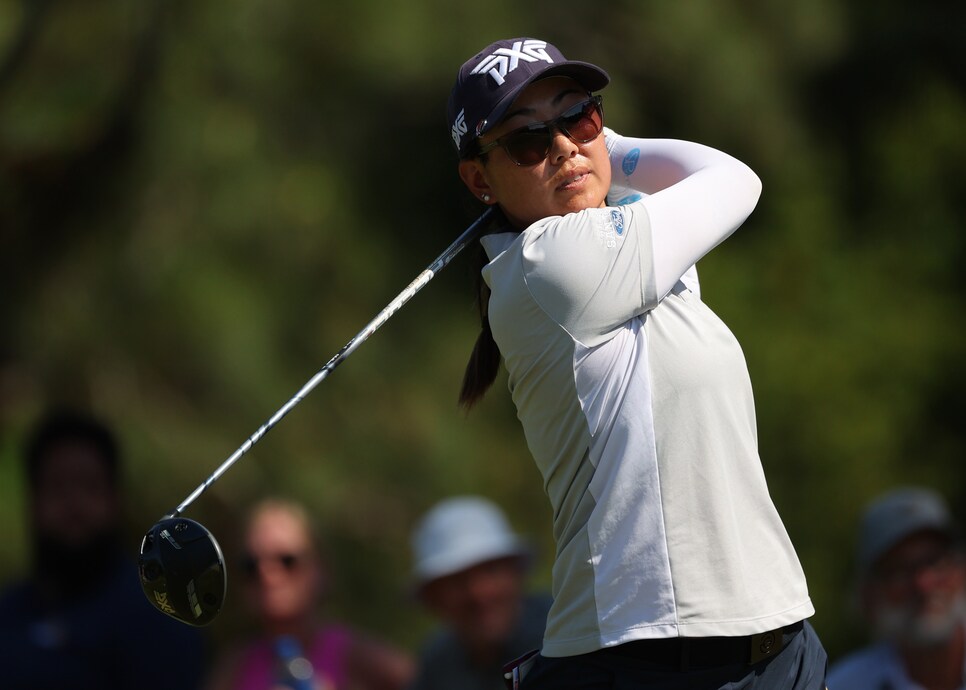 SOUTHERN PINES, N.C. — To birdie half of the holes on a U.S. Open course is no mean feat, and Mina Harigae, who posted a seven-under 64 at Pine Needles to finish as the first round leader, might owe her spectacular Thursday to a slight putting adjustment made just 24 hours before the start of the tournament.
"Finally late yesterday Travis [Kreiter, her fiancé and caddie] just did one little thing and I was like, 'Hey, this feels like last year again.' ... it was basically keeping the top of my putter grip more level. So he just put his hand on top of the grip as I stroked and it was a lot better."
The change took immediate effect; Harigae has been relatively cold on the LPGA this season (and has never managed a top-10 finish in almost 50 major appearances), but on Thursday, she was scorching on the greens, making nine birdies and two bogeys to surpass Swedish amateur Ingrid Lindblad by a shot. If anything, her round could have been even better; she went out in 30 before making her first bogey on the par-5 10th, a hole that played relatively easy at the top of the leaderboard.
Harigae, 32, made the cut at Pine Needles as an amateur playing her first U.S. Women's Open in 2007, but although she doesn't remember much about that week, she does feel a certain connection to the state itself.
"I'm really happy to be back here in North Carolina, obviously being a big [Michael] Jordan fan," she said, "so just kind of like going off the Jordan vibes. Must be the shoes, right?"
It must, at least for Harigae—she and Kreiter collect Jordan shoes. She started two years ago, and today she describes the hobby as "kind of out of control." She's managed to buy 10 pair just in the last two months, but says that her total number pales in comparison to Kreiter's collection.
In the Tar Heel State, you could do a lot worse than riding the aura of the greatest Tar Heel of them all, and Harigae will channel Jordan—along with anything else that helps—as she tries to turn this first round lead into a major triumph.