The Loop
Milwaukee Bucks center credits that bonkers Kevin Garnett video for his playoff turnaround. Really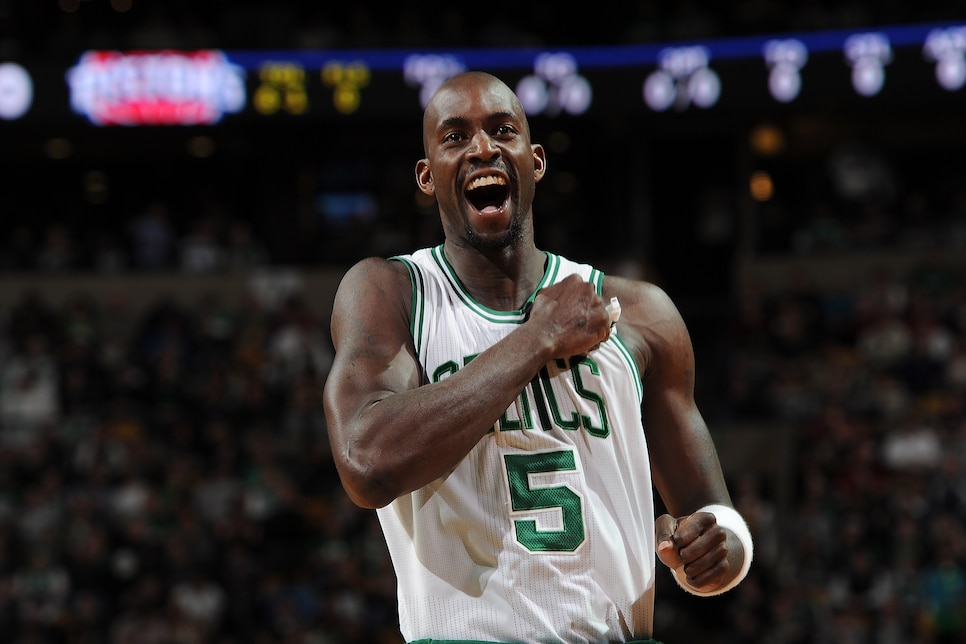 Remember that ridiculous, totally unnecessary but somehow justified and possibly abstract art pump-up video Kevin Garnett pieced together for his TV segment on TNT?
It may have single-handedly altered the fate of an NBA playoff series.
At least, that's if you believe Thon Maker's explanation for his recent surge. Maker, a center for the Milwaukee Bucks, saw a total of one minute of action in the Bucks' opening two losses against the Boston Celtics in their first-round Eastern Conference matchup. But the second-year big man exploded in Games 3 and 4, posting a combined 22 points, 10 blocks and 7 rebounds in back-to-back Milwaukee victories. All thanks to Garnett's Tony Robbins turn:
"The biggest thing is having that attack mindset on both ends of the floor," Maker said. "With him, he doesn't care who you are in front of him if you're playing against him. On the defensive end, [defending] your shot and protecting your teammates. The biggest thing when it comes to your teammates, him dealing with his teammates, was always touching a guy, telling him, 'Stay up' — keeping the guys positive. And then on the offensive end, just getting everybody involved, but also looking to attack because his man would be back. That's what he was telling me: 'If your man is back, shoot it. And tell them, How dare you back off?'"
In a bit of irony, Maker's play has come against Garnett's former team. Still, good for Maker in finding his muse. Let's just hope he doesn't go full KG by calling opponents cancer patients and elbowing them in the face.