News
Mike Weir on the time he narrowly lost out on the Player of the Year award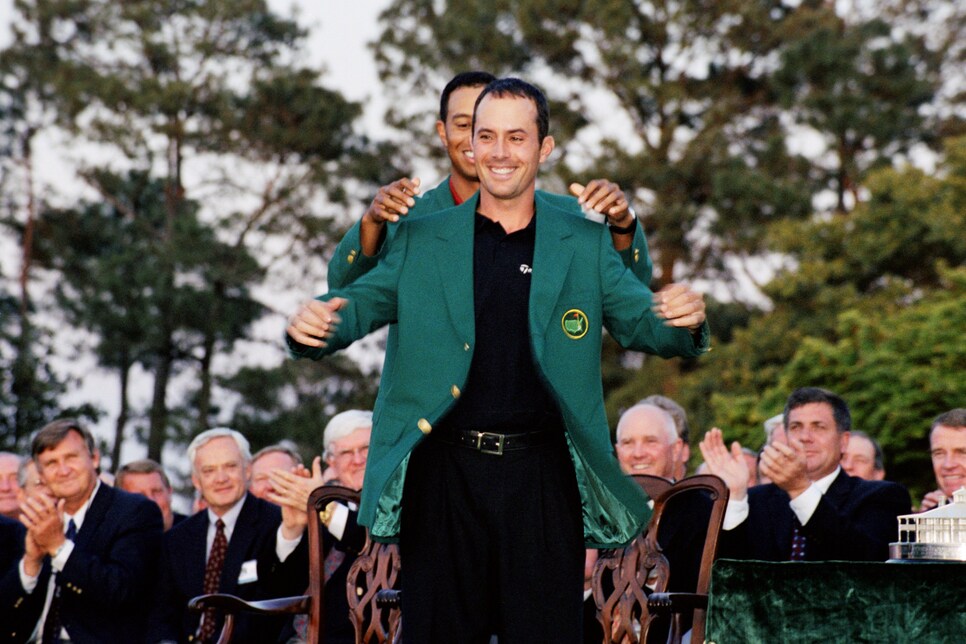 In 2003, Mike Weir won three times on the PGA Tour, including the Masters, and also registered two other top 10s in majors. It was a similarly impressive season to Brooks Koepka's 2019, in which Koepka won the PGA and two other tournaments to go with three other top 10s in majors.
But like Koepka, who controversially lost the Player of the Year race last fall to Rory McIlroy, Weir fell short to Tiger Woods, who had five wins but no majors in 2003. The parallels were striking enough to ask Weir, the only Canadian to win a men's major, his thoughts on this year's vote. Seventeen years later, as the recently-turned-50-year-old Weir looks ahead to a career on the PGA Tour Champions, he acknowledged feeling similarly short-changed.
"I totally sympathize with Brooks there," Weir said as a guest on this week's Golf Digest Podcast, "Rory is a fantastic player, but in my mind, Brooks' performance in the majors was enough and I felt like that in 2003. I know Tiger won five times that year and I won three. But I won a major and my performance in the majors was better than his so I thought I was definitely in the mix . . . I thought I might get it."
As Weir recalled on the podcast, he actually learned of the vote while playing Tiger Woods' tournament at Sherwood C.C., and the only person more upset was his host: Wayne Gretzky.
"I remember we were at Wayne's house when the results came out," Weir said. "I stayed there that week and Wayne was like, 'You gotta be kidding me. You won a major, you finished seventh in the PGA... I just remember going back and forth with Wayne."
Other than painting the indelible image of the most decorated Canadian golfer in history lamenting his misfortune alongside Canada's greatest icon, the story also served as reminder that the left-handed Weir at one point was among the best golfers in the world. He went on to reach as high as third in the world ranking, with only a series of injuries derailing his momentum. But having turned 50 on May 12, Weir is afforded new life on the PGA Tour Champions, which is scheduled to return July 27 at the Ally Challenge in Warwick, Mich.
In an expansive interview, Weir discussed the anticipation of playing a new tour, how he's managing his time at home in Utah during the pandemic, and his experiences playing alongside his friend Gretzky and another GOAT, Michael Jordan.
Also on this week's show, Alex Myers, Daniel Rapaport and myself break down the return of golf at last week's TaylorMade Driving Relief at Seminole Golf Club, debate the merits and challenges of micing up players mid-round; and discuss Bryson DeChambeau's bulked-up physique.