The Loop
Mike Trout records hole-in-one, continues to excel at life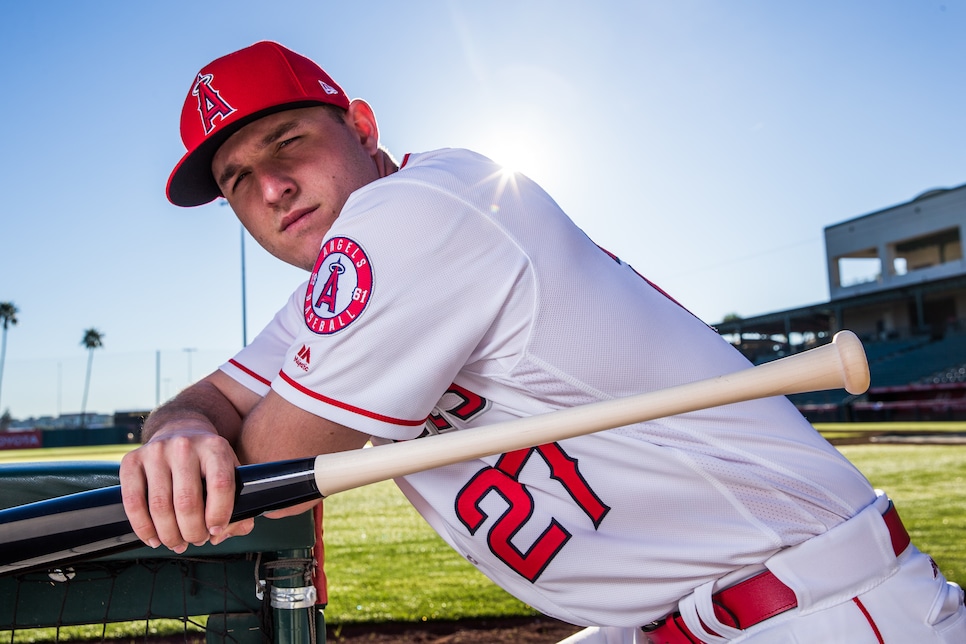 Mike Trout is pretty good at baseball, evidenced by the fact he's finished no worse than second in American League MVP voting the past five years. He's already won five Silver Slugger awards before age 25, and BaseballReference.com has Mickey Mantle, Ken Griffey Jr., Hank Aaron and Frank Robinson -- only four of the greatest outfielders of all-time -- as Trout's comparable players. However, Trout's prowess isn't limited to the diamond. He lettered in basketball in high school and continues to play hoops in the offseason. He's a season ticket holder of the Philadelphia Eagles, and though he hasn't played the sport in a decade, he's arguably the best safety in a Eagles jersey on Sunday. And, judging by this story from his manager, Trout can also get it done on the golf course.
According to Doug Miller of MLB.com, Trout "was proud to report that he achieved the first hole-in-one of his life on Friday afternoon, when he aced the par-3 second hole at Raven Golf Club in Phoenix, putting the ball in the cup from 127 yards away with a 56-degree wedge."
A wedge from 127 yards?!?! That's a play out of Dustin Johnson's playbook. Although some remained skeptical:
Trout did have a witness in Angels manager Mike Scioscia, and the 25-year-old is a six handicap, so this isn't totally out of left field (pun unintended). Although Scioscia did sound a tad forlorn in recalling Trout's feat.
"I don't even think in miniature golf I have a hole-in-one," Scioscia said. "I rattle around that windmill."