The Loop
Mike Souchak, 1927 - 2008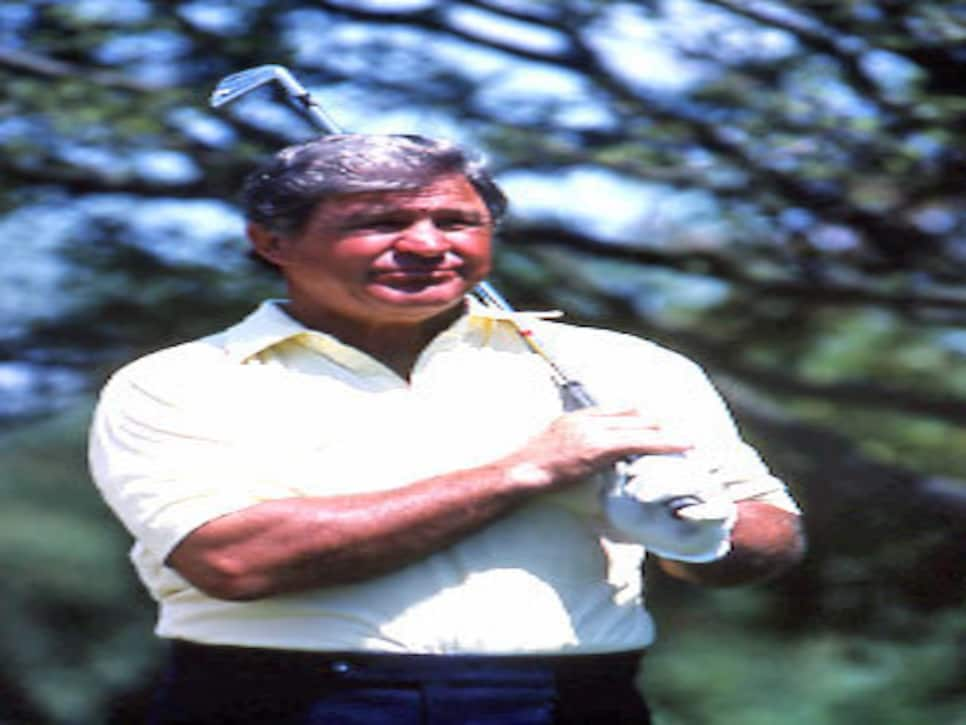 Sad news from the PGA Tour late this afternoon announcing the death of
81-year-old Mike Souchak (right, circa 1980s), of complications from a heart attack in
A power hitter befitting his background as a football player at Duke
University, Souchak won 15 PGA Tour events but was known best for his first
pro triumph, at the 1955 Texas Open at Brackenridge Park golf course, a muny
in San Antonio. Souchak opened with a 60 (which tied the tour 18-hole mark
and stood until Al Geiberger's 59 in 1977) and closed with a 65 in rough
weather en route to shooting a tour-record 27-under 257.
Souchak's 27-under total stood until John Huston shot 28 under at the 1998
Hawaiian Open. I was covering that tournament and remember how gracious
Souchak was after Huston had eclipsed him for most strokes under par. "I'm
surprised the record held up [as long as it did]," Souchak told me on the
phone that day. "The courses are better now, the equipment is better and the
biggest thing is the golf ball. The ball we played with back then was really
a pumpkin. I'd go through nine to a dozen each day because they'd go out of
His 257 total stood until 2001, when Mark Calcavecchia shot 256 at the
Phoenix Open (which was then broken by Tommy Armour III's 254 total at the
Souchak didn't claim a major championship but 11 times finished in the top
10, including third-place finishes in the 1959 and 1960 U.S. Opens. As Al
Barkow noted in a look back at Souchak's career in the March 7, 2008 edition
of Golf World, "it was Souchak's seven-shot advantage after 54 holes that
Arnold Palmer famously overcame" to win at Cherry Hills in 1960. Souchak was
a member of the U.S. Ryder Cup team in 1959 and 1961.
"The PGA Tour has lost one of its true pioneers," said PGA Tour commissioner
Tim Finchem. "Mike Souchak was in many ways the prototype of today's modern
golfer. His formidable athletic skills made him long off the tee and he
helped elevate the game's profile before the game was televised on a regular
(Photo: Golf Digest Resource Center)