The Loop
Mike McGraw and the soap-opera back story to the NCAA Championship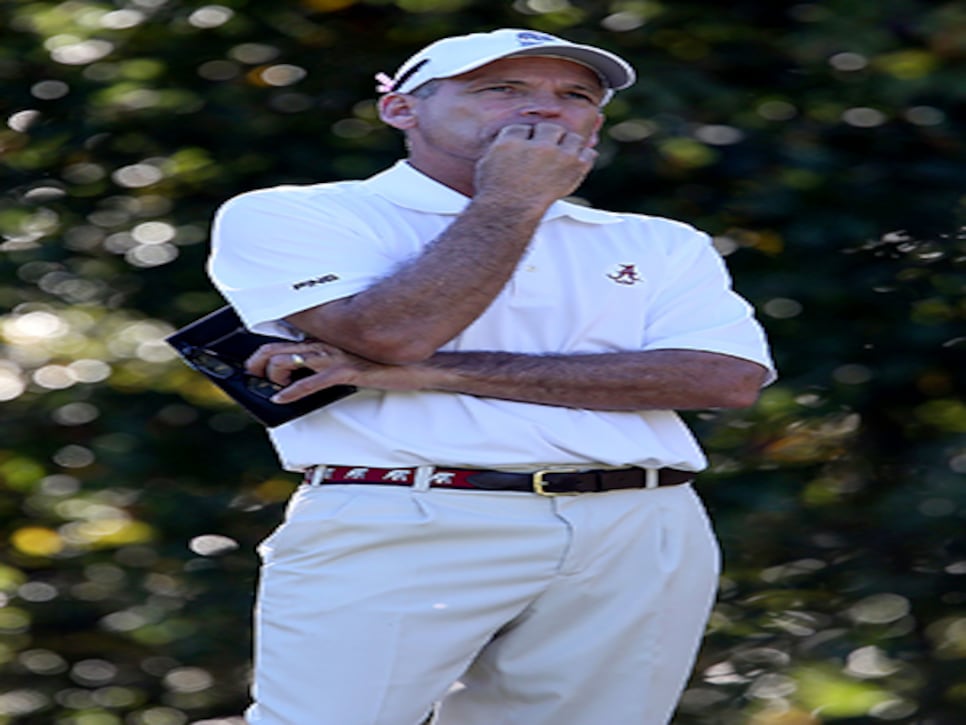 Defending NCAA champion Alabama faces perennial power Oklahoma State.
And Mike McGraw faces the most unusual of circumstances.
Many viewed McGraw's dismissal as unexpected, and some saw it as unjustified given that in his eight-year tenure with the Cowboys his teams won five Big 12 titles, advanced to match play at NCAAs three times and claimed the 2006 national championship in his first year replacing Holder.
But Oklahoma State's losses in the finals and semifinals at NCAAs in 2010 and 2011 (when the team was the heavy favorites to win the national title with lineups that included Peter Uihlein, Morgan Hoffmann and Kevin Tway) and then the school's absence entirely from the 2012 championship (the first time the Cowboys hadn't qualified for nationals in 66 years) caused Holder to go in different direction.
A few days after the parting that shook the men's college golf, Alabama head coach Jay Seawell reached out to McGraw with a proposition. Might he be interested in working as an assistant in Tuscaloosa? It seemed a long shot as the assumption was McGraw would hold out for another head job. McGraw, however, surprised many by taking Seawell up on his offer.
In a recent article by Golf Channel's Ryan Lavner, McGraw discussed how much he has enjoyed being with the Crimson Tide and how the new position has helped him gain a different perspective on coaching. "I remembered how to coach from the heart," he said.
McGraw's replacement is Alan Bratton, a standout player for the Cowboys in the 1990s who had worked alongside McGraw as an assistant in recent years. The two are good friends, with no ill feelings toward one another.
The same, insists McGraw, goes for himself and Oklahoma State. Yes, his departure was sudden and awkward. But he has good memories of his time at OSU and the current players on the roster, all of whom he recruited to coach in Stillwater.
In that sense, as exciting a day as the final of the NCAA Championship should be, it will also be one filled with mixed emotions as McGraw watches either his new team or his old one win an NCAA title.
*__Photo courtesy of Alabama