The Loop
Mike Leach's wedding advice is an entertaining must-watch for all single guys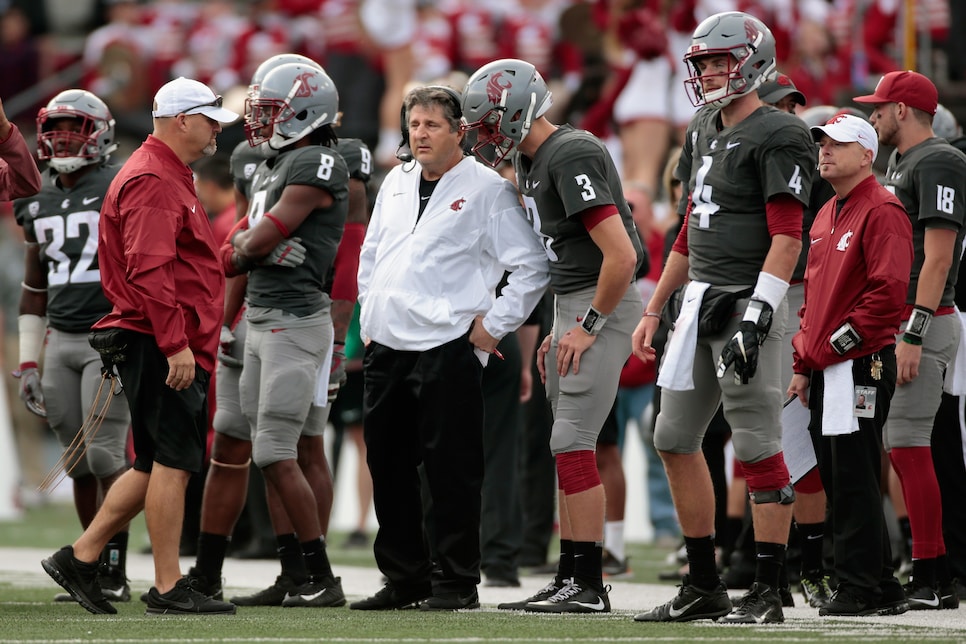 It's a big week for Mike Leach. His Washington State Cougars have their rivalry game against Washington, a matchup that's a season-maker in its own right. This year's Apple Cup has extra intrigue for Leach's ballclub, as a win sends the team to its first ever Pac-12 Championship. With so much riding on the line, Leach seemingly wouldn't have time for nonsensical questions from the heathen media.
We thought wrong. Because here's Leach delivering nuanced advice to a reporter about to get married, counsel that should be heeded by single guys across the globe:
As one who recently tied the knot, can say with the utmost sincerity this is 100 percent true.
Perhaps we shouldn't be too surprised; Leach has already expounded on Big Foot, aliens and candy corn this season. It's almost as good as his "Swing your sword" guidance to Coach Taylor in "Friday Night Lights." Almost.