The Loop
Mike Francesa said Jeremy Shockey, who caught a go-ahead touchdown in a Super Bowl, never came close to a Super Bowl ring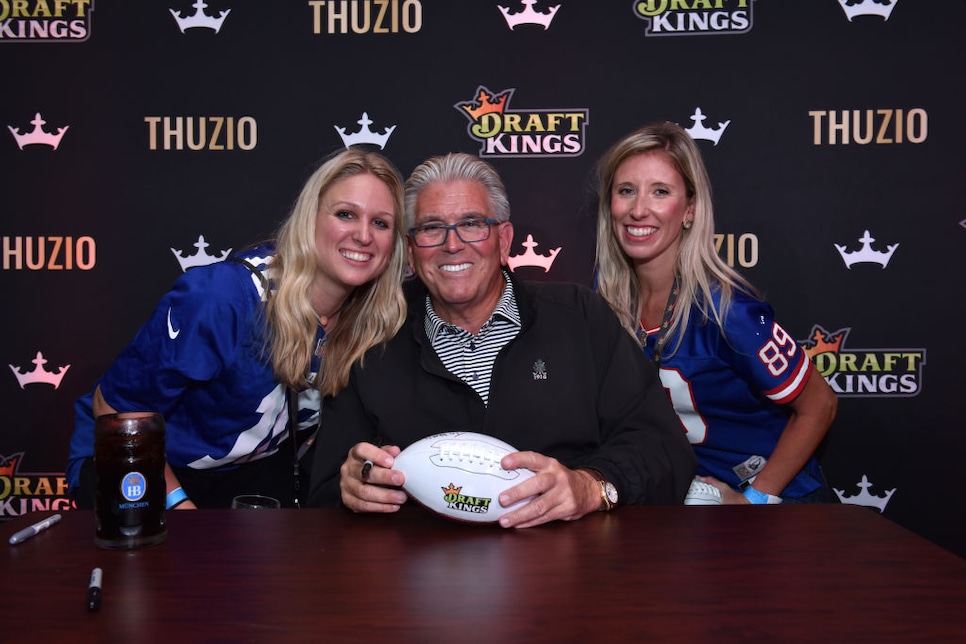 There is retiring on the job, and then there is Mike Francesa, who is spending retirement on the job. Francesa and facts were never simpatico even in his heyday, but the New York radio host has gone from skirting the truth to giving it a coldblooded middle finger in his return to radio.
Evidenced this week when Francesa, in a rant against Odell Beckham Jr., tried to condemn the mercurial wideout by comparing him to the four-time Pro Bowler Shockey.
"(OBJ) long ago turned into a Shockey. And Shockey got away with it because it was early in his career, early in Eli's (Manning's) career, he couldn't put the hammer down. But what happened is Shockey left, and they won two Super Bowls. Shockey never saw anything close to a Super Bowl."
This low blow failed to carry much weight considering, you know, Shockey won two Super Bowl rings.
To be fair, Shockey was on the sidelines for the Giants' 2007 championship run with injury. However, Francesa conveniently forgot that Shockey played for the New Orleans Saints after leaving the G-Men, grabbing the go-ahead score for the Who Dats in Super Bowl XLIV.
At this point it's unclear if Francesa is purposefully putting his head up his butt strictly to generate #content and promotion, or if he's genuinely this bad. Either way it's entertaining, which is something that can't be said for 99.9 percent of sports radio.