The Loop
Miguel Angel Jimenez avoids dead rodent in a bunker at Scottish Open
As if getting out of a bunker wasn't hard enough at Royal Aberdeen. Throw in rodents around your ball in sand traps, and you're basically doomed.
And for some reason, the fact that this happened to Miguel Angel Jimenez makes it all the more comical.
Let the photos, elegantly captured by Getty Images' Andrew Redington, tell the story.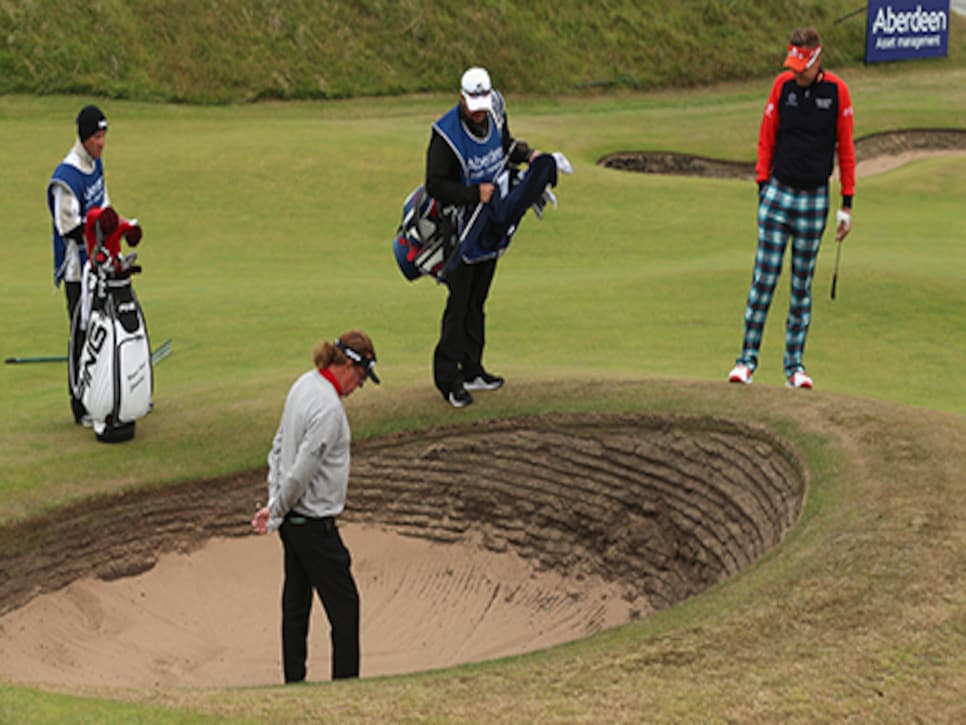 First, Jimenez and his playing partner, Ian Poulter, check out the situation.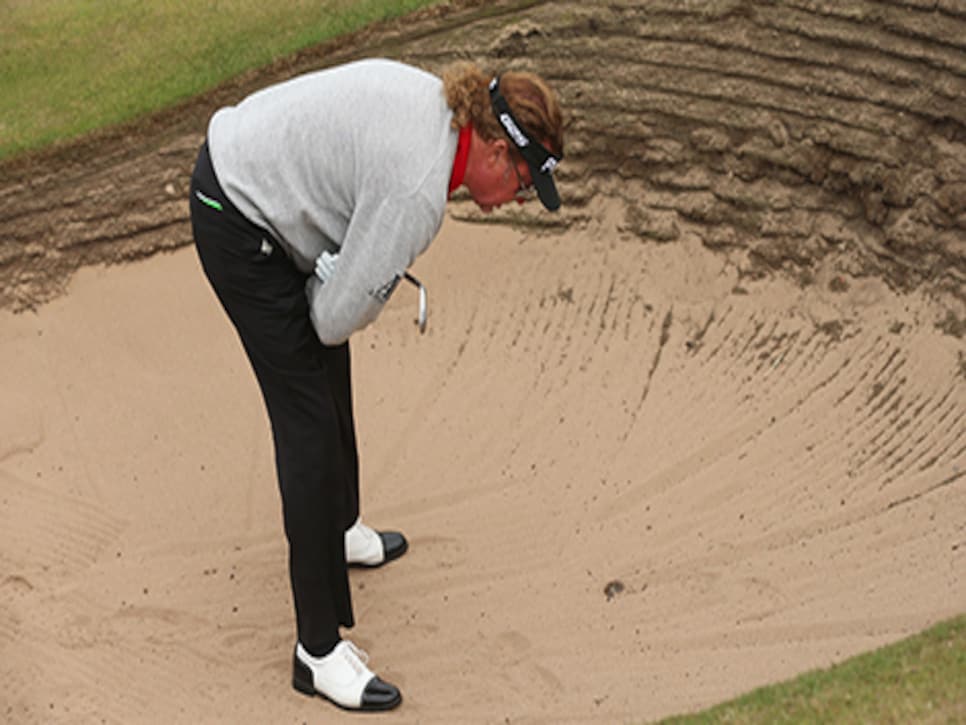 Jimenez gets an up-close and personal look at the most famous rodent in Scotland on Thursday. "Hey, if you're alive, you want to join me for a Cohiba cigar after this round?"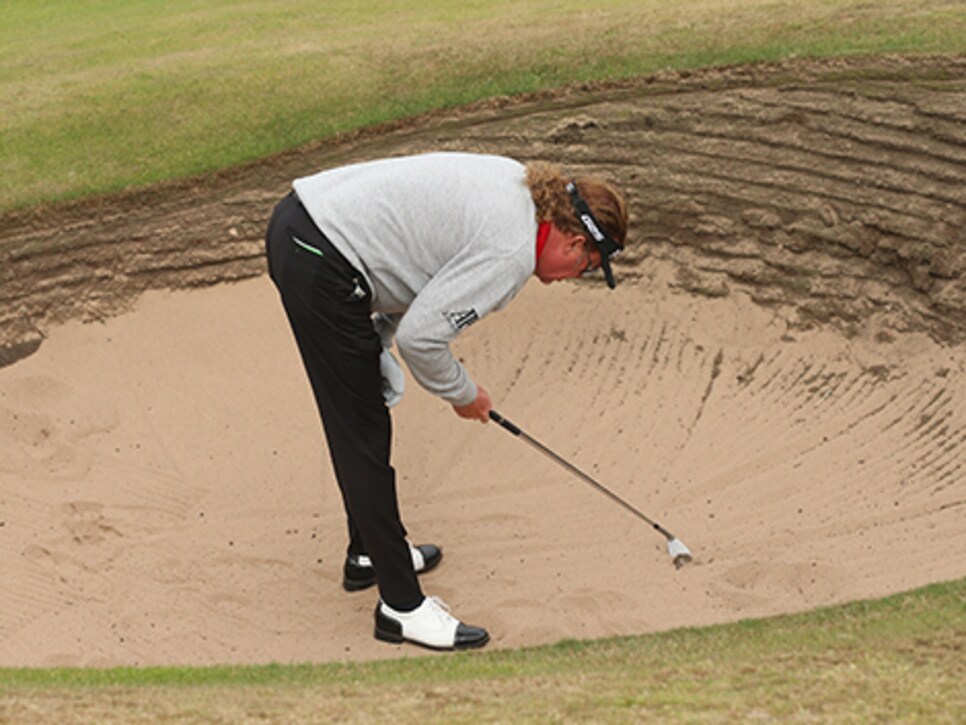 The Most Interesting Man in Golf then inspects the rodent's status. Rule 23-6 in the Rules of Golf state that a dead animal is a loose impediment and cannot be removed.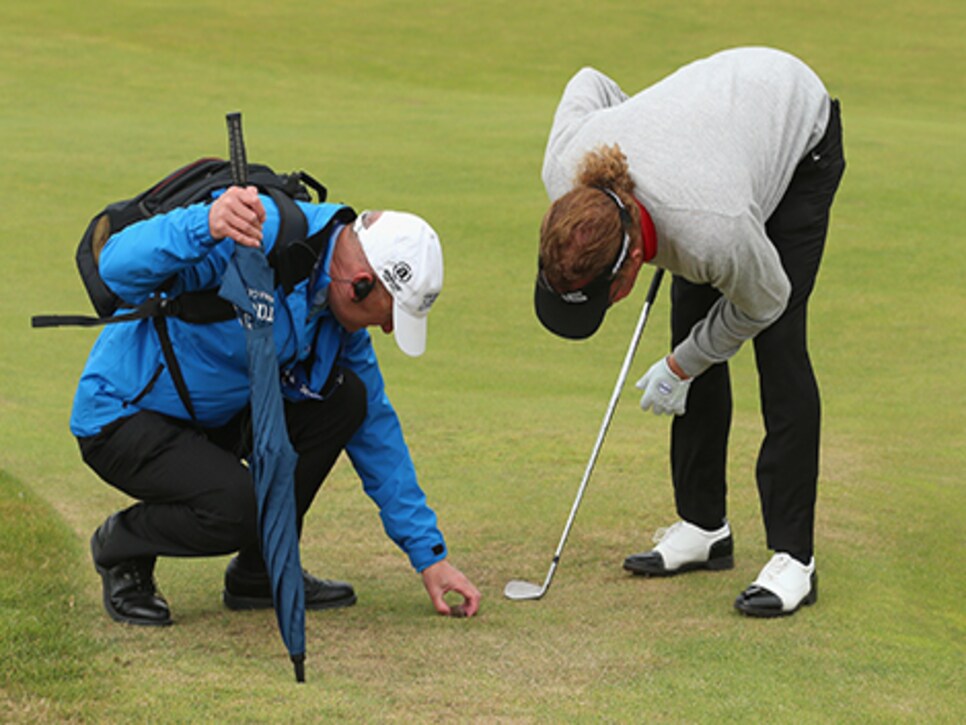 Is the European Tour rules official checking the rodent's pulse? Laugh all you want, but probably. If the rodent was alive, Jimenez would be allowed to remove it from the bunker as it's considered an outside agency. Apparently that was the case since Jimenez ended up parring the hole.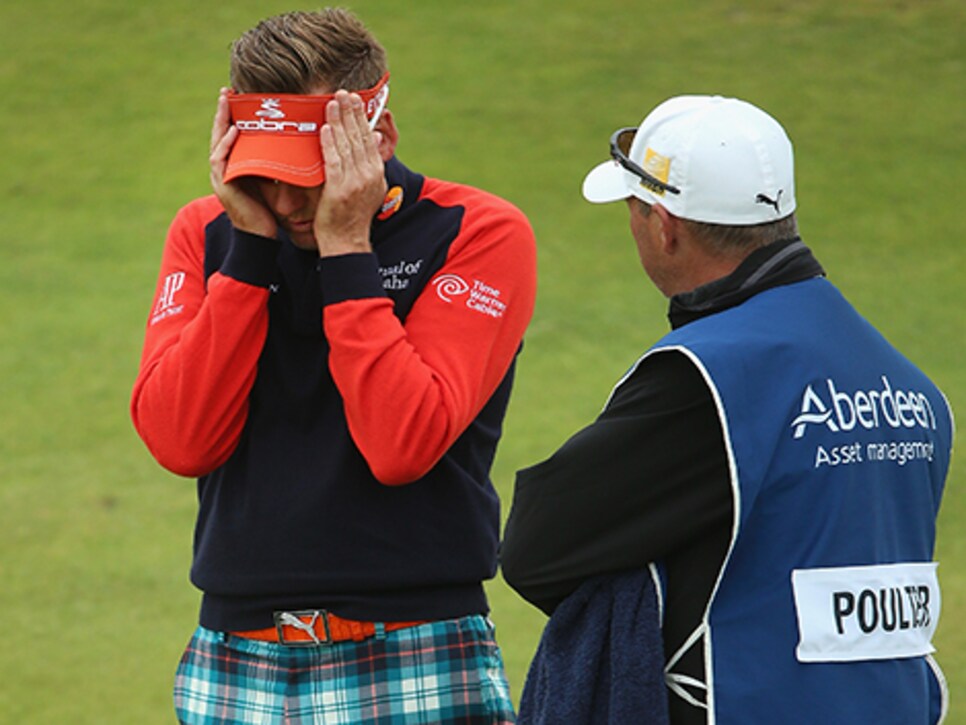 Looks like Poulter was worried. Who knew he had such a soft spot for rodents?