The Loop
The Most Interesting Man's English Skills An Issue!?
Brian Keogh lets a reflective Paul McGinley talk about a variety of post-Ryder Cup topics, though the winning Captain avoided commenting on the Team USA soap opera and former buddy Darren Clarke, a leading candidate for the 2016 captaincy.
Speaking of two years from now, the race has officially begun for the European captaincy and it appears to be a two-man race. With Padraig Harrington essentially announcing he wants to keep trying to make the team and Thomas Bjorn potentially going the same route, that leaves a showdown between Clarke and the most interesting man in the world, Miguel Angel Jimenez.
McGinley claims he hasn't given the race much thought, but he did seem to be addressing what for some will be an issue with the cigar aficionado: his English.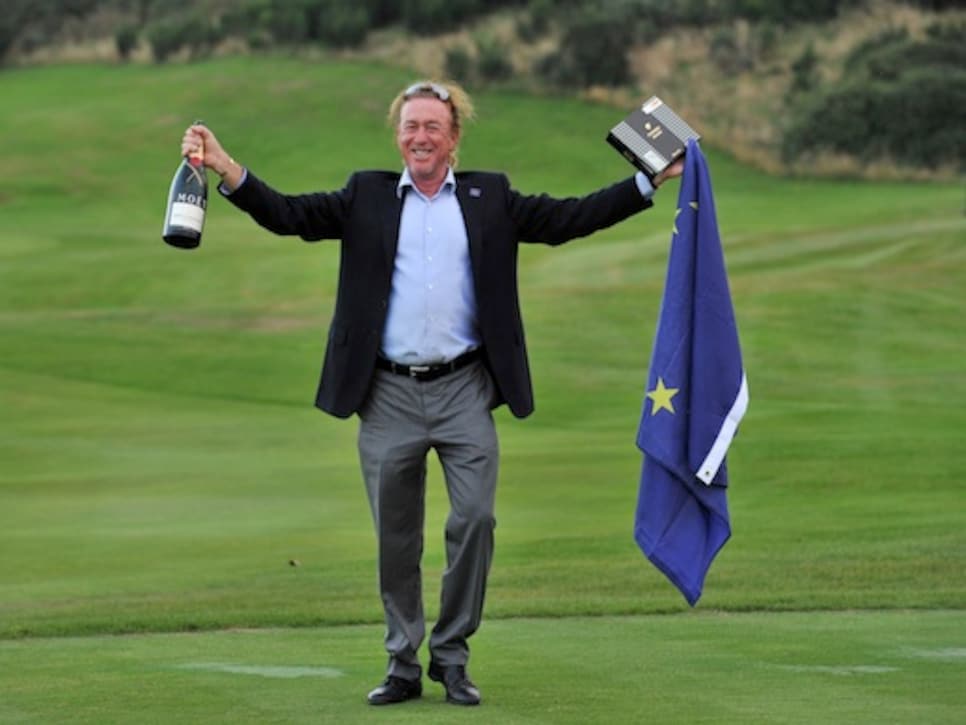 At the suggestion that there is a lot more to Jimenez that his pony-tail, his cigars, his love of a glass of Rioja and that entertaining warm up routine, McGinley says: "There's a huge amount going on. A huge amount.
"And he never misunderstands what you say. He is never there going, 'What? What?'
"But listen, I am not going to go down that road [of talking about the future candidates]. But I can tell you right now, I have never had a problem understanding Miguel's English. His English is perfect, it is just like a thick Kerry accent."
I'm speaking on behalf of most Americans who do not care whether we understand every word out of the most interesting man's mouth. He's the most interesting man. He doesn't need words to be interesting!
Consider the image of a Team Europe driving range group warm-up routine. Or the cigar smoking with his feet up in a Captain's cart. Or the wine glass on the press conference podium. Oh just give him the job now.