The Loop
'Might Michael Jordan be Tiger Woods's undermining friend?'
Stories of interest you might have missed…
"If you ever have a spare couple of hours, may I recommend a hilarious novella called The Underminer: Or, The Best Friend Who Casually Destroys Your Life. A masterclass in passive aggression, it is told in the form of a series of monologues from one 'friend' to another over a number of years. Many will recognise the archetype of the chum who brutally diminishes you, despite only appearing to offer sympathetic support.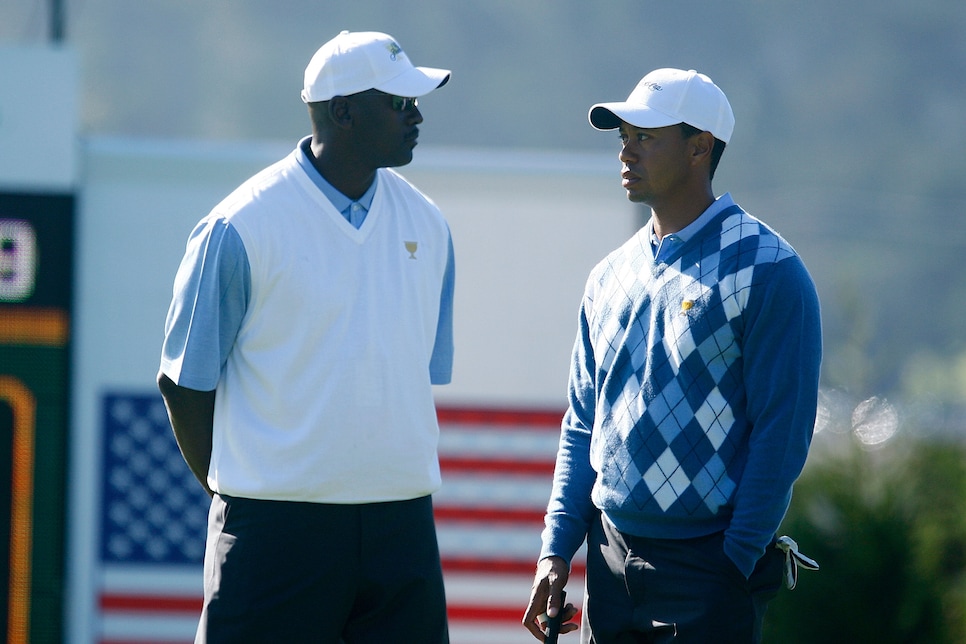 Women golfers far more excited about Olympics
There is an enthusiasm gap, maybe a gulf, between how top male golfers and top female golfers view the return of golf to the Olympics, Bill Fields writes in this story at ESPNW. The women are embracing it to a far greater degree.
"The Olympics is something that I've looked forward to my entire life," Canadian teenager Brooke Henderson, fifth in the world on the Rolex Rankings, said. "As a young girl, I wanted to play, and I remember watching the Winter and Summer Games and watching the athletes -- the passion, the desire, the hard work they put in. I wanted to be one of those athletes. I didn't know what sport."
A gold medalist defends Olympic dissenters
Elite players who have declared their intention to skip the Olympics have drawn considerable criticism. Now, a former Olympic gold medalist in swimming, England's David Wilkie, has come to their defense in this story by Martin Dempster of the Scotsman.
"Golf doesn't need any stimulation, it doesn't need a wider audience, and if people in these countries are going to play golf, it'll never, ever filter down to the poorer people so I think what they're saying is absolute [expletive]," he said. "It's utter rubbish to pretend that, by making golf part of the Olympic Games, you're going to attract a poor guy in India to play. They just can't afford it."
Georgia Tech basketball coach responds to critics
John Pastner, the new basketball coach at Georgia Tech, was roundly criticized for saying in effect that in his search for assistants, those who play need not apply. Pastner responded to the criticism in this story by the Chicago Tribune's Teddy Greenstein.
"Thank God I didn't say anything really controversial," he said. "Look, I love golf. I played it when I was younger. I have great respect for the skill it takes to play at the highest level. What I said was more a figure of speech…If you own a set of clubs, you can work for me. If you want to play 18 holes every weekend, you can't work for me. This is a major rebuild, and it will be an absolute grind seven days a week."