The Loop
Mickelson's no-driver gamble is paying off so far
ARDMORE, Pa. -- Phil Mickelson is an equipment writer's dream -- the gift that keeps on giving. Whether it's two drivers to win the Masters, the epic mistake of no drivers at Torrey Pines in 2008, discussing how to use a wedge to hit a shot off a cart path or waxing about his "Phrankenwood" half-driver, half-3-wood, Lefty never disappoints, including at this year's U.S. Open at Merion.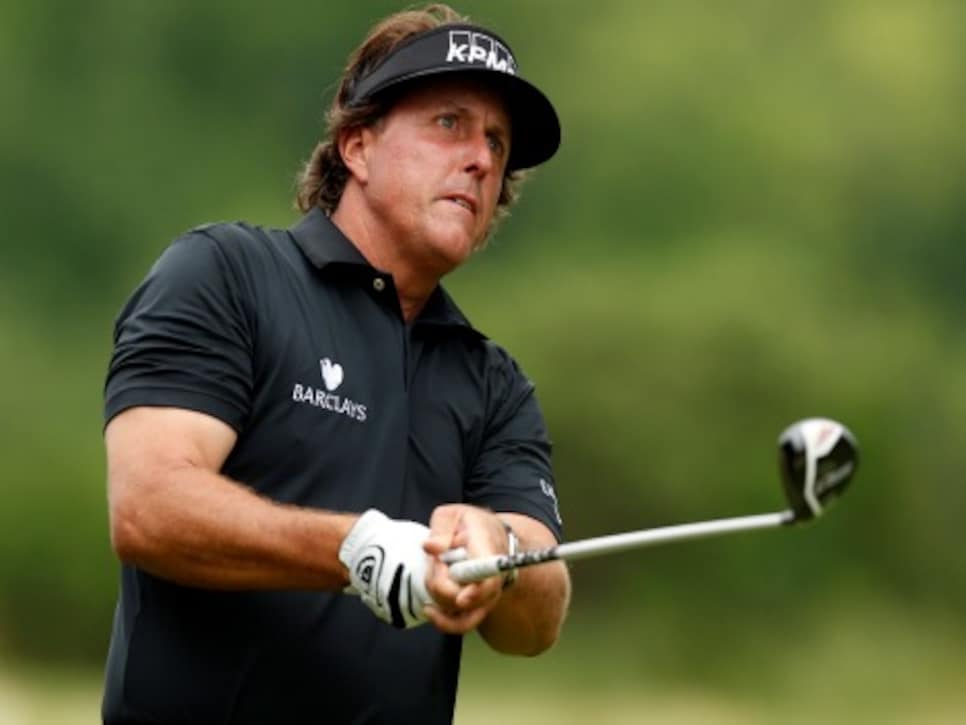 Related: U.S. Open's Most Important Clubs For one round the no-driver strategy worked to perfection. Merion is a course that demands you keep the ball in the fairway to score well and Mickelson did that, hitting 11 of 14 fairways. That helped lift him to a solid 14 of 18 greens in regulation and, more importantly, helped him avoid the disasters that befell some others. Mickelson had but a lone bogey -- a three-putt on the 11th hole, his first of the day.  After the round Mickelson partly explained his rationale for not having driver in the bag. "I felt like there were potentially two holes that I might hit driver, 5 and 6," he said. "I can't hit it on 4 because it goes down on that sidehill lie and it goes in the rough. I can't hit it on most of the holes. And I felt a 64-degree wedge out of some of the conditions would allow me to save a stroke here or there more so than an extra 20 yards on hole 5 and 6."
Related: Mickelson's Near Misses Which brings us back to where we started. Whether he continues to play well or suffers an epic fail, his no-driver decision with be debated and dissected. Like we said, an equipment writer's dream.