The Loop
Mickelson's back locks up, still posts 69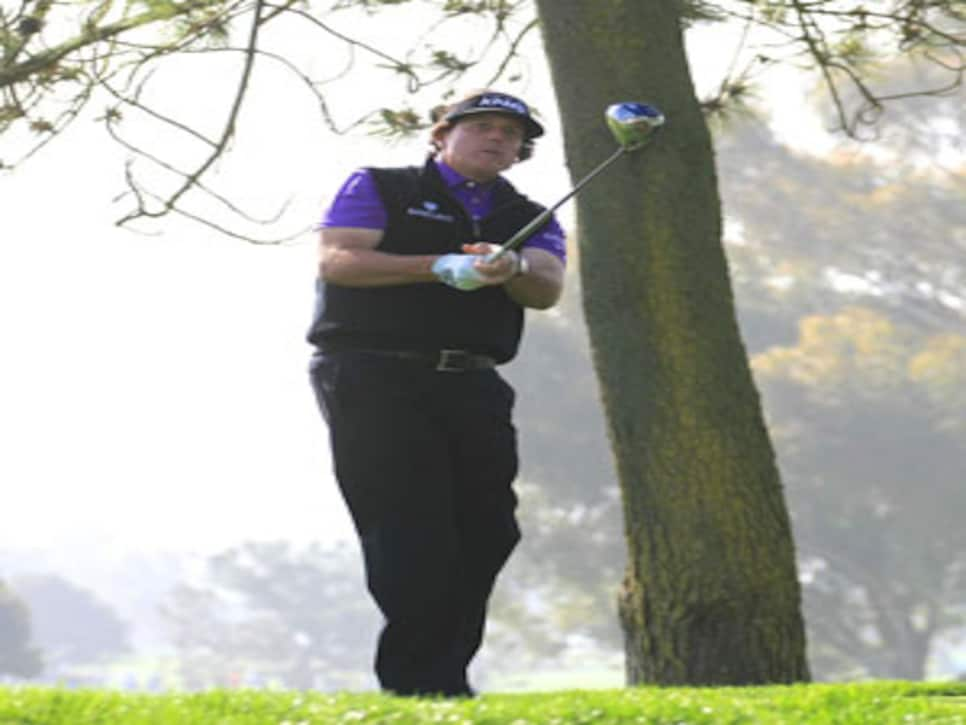 SAN DIEGO -- Saying he was fortunate to be playing the easier North Course so that he could "manage around" a 69, Phil Mickelson played in noticeable discomfort during round one of the Farmers Insurance Open.
"My back kind of locked up, I wasn't able to swing at it and that caused a problem," Mickelson said of his round over the easier of the two Torrey Pines courses. He hit just 6 of 14 fairways but 29 putts helped salvage the round over the North Course he will be redesigning following the 2015 Farmers.
"I was fortunate I was on the North course so that I could manage around and kind of half-swing it around it and get up and down and make some pars. But it wasn't the best day for me. I'll have to get it better for tomorrow because the South course you can't get away with that kind of effort."
Mickelson said he's had no history of back problems until around the turn Thursday when it locked up and he "thought about maybe taking the week off and seeing if I could get it a little bit better." The discomfort got progressively worse and peaked with a 4-iron second shot on the North Course's par-5 18th.
"Yeah, that was the one that stung," the San Diego native said. "It locked up on my downswing and I just flinched, almost hit a 4 iron out of bounds on that hole. I didn't know there was out of bounds, but that was where I was kind of thinking this might not be the thing to do. But we'll see. I'll work on it tonight and tomorrow and we'll see how it goes."
Mickelson still signed autographs following the round for nearly 30 minutes.