The Loop
Mickelson: 'We've had great things go our way'
AKRON, Ohio -- Optimism tempered by reality has accompanied Phil Mickelson this week, as he resumes his career in the midst of the ongoing battle with breast cancer waged by his wife Amy and his mother Mary.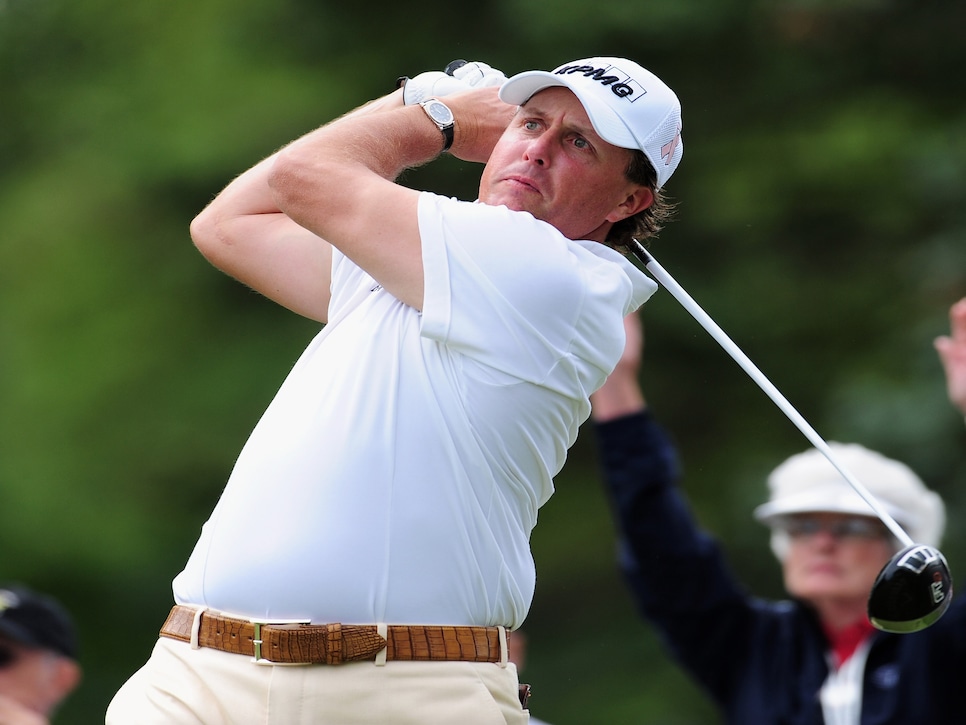 "Things at home are going much better. We've had a great six weeks and are in a much better place now than we were," he said, though he politely declined to elaborate. "It's hard for me to really talk openly because it's not involving me. It's involving Amy and my mom, and it's a personal issue with them. I want to respect their wishes and not go into too much detail.
"We've had great things go our way. Again, this is going to be a long road, and it's not something that you ever really get over. It never really leaves you. You deal with it the rest of your life. But for today, I'm in a much better place than I was six weeks ago."
Six weeks ago, he was making a run at winning the U.S. Open while concerned with Amy's pending treatment. He has not played since, and did not expect that he would be playing in the WGC-Bridgestone Invitational that commences Thursday at Firestone Country Club.
"If you had asked me two months ago, would I be able to play again in August, I didn't think that that would be possible," he said. "But we've had some good things happen along the way, and I'm fortunate to be able to play."
Mickelson has even been able to work in practice sessions at home in San Diego.
"I won't know exactly until I play, but I'm optimistic," he said. "I think mentally right now I'm in a much better place because we're in a better place than where we were in the Open, waiting to get started. I expect to play well. I expect to play like I always have.
"I think mental rehearsal is every bit as important as physical rehearsal. When I had my nurse gown on, I would mentally rehearse shots and stuff, to just kind of keep myself sharp, even though I wasn't touching a club. So I think when I came back and was finally able to swing a club, I was able to play fairly decently."