News
'Mickelson was from Mars, Mackay from Venus, and they ruled in their own universe'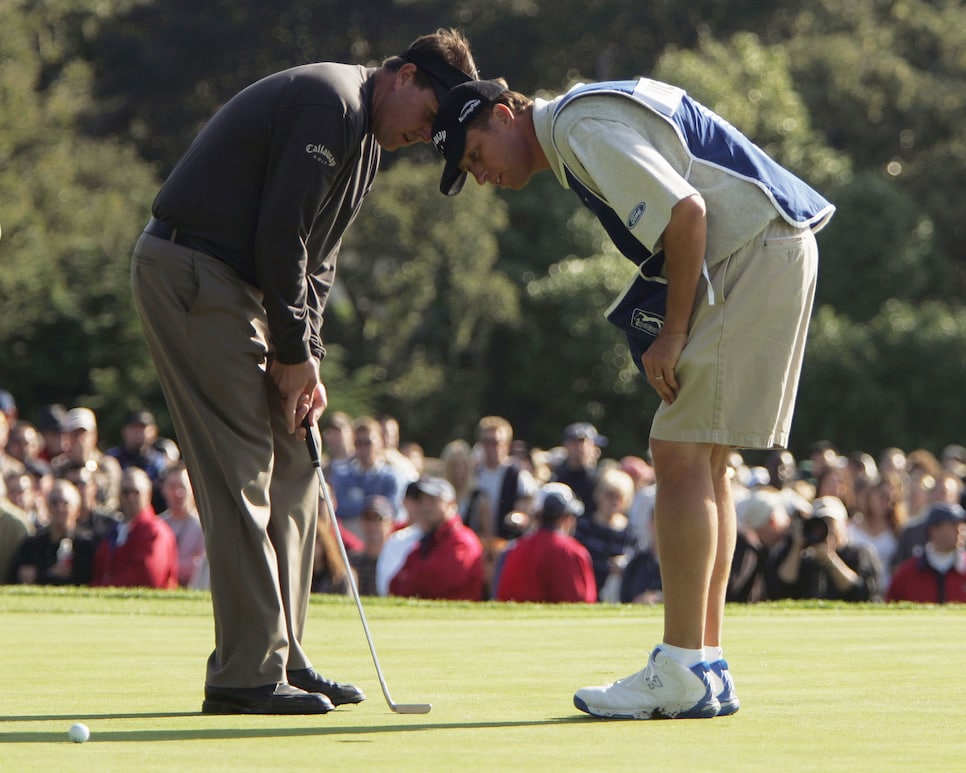 Stories of interest you might have missed...
Phil Mickelson, a San Diego native, first had Jim Mackay caddie for him at the U.S. Open at Pebble Beach in 1992, and San Diego Union-Tribune golf writer Tod Leonard was there, as well as over the next 25 years. He writes in this story on the end of the Mickelson-Mackay pairing:
As a pair, their verbal dances as they analyzed shots or putts were highly entertaining. There were times when it seemed they didn't need to speak to be on the same wavelength.
"An unbelievable team," San Diegan Dennis Paulson said Tuesday.
He played alongside Mickelson on the PGA Tour and in retirement has followed him dozens of times as an on-course commentator.
"It's the communication factor," Paulson said. "They were both really smart. They both thought outside of the box. It was important for Phil to have somebody who saw shots like 'Bones' did. You could see that from the beginning.
"The fact that you had a caddie who could say, 'You want to skip what off of what?' … If Bones hadn't been that way from the very beginning, they wouldn't have lasted."
Mickelson was from Mars, Mackay from Venus, and they ruled in their own universe.
A college practice facility as good as Augusta National's?
"Can you believe this?" Roger Maltbie, who played golf at San Joes State, said. "It's like walking out on the driving range and practice area for the first time when you first get to Augusta on Monday morning. It's like, 'Wow.'"
Writes Purdy: "The setup is indeed impressive, even if I personally wouldn't go quite as far over the top in my description of the facility. Augusta National's practice grounds are not under threat from San Jose State. But I must admit, the transformation of the university's former soccer practice field and baseball field into a state-of-the-art golf experimental lab does tend to blow you away."