The Loop
Mickelson the latest to put long putter in his bag
NORTON, Mass. -- Phil Mickelson's pro-am group in the Deutsche Bank Championship played the back nine first Thursday morning at TPC Boston. Lefty missed the tenth green short, chipped up to two feet and then said to his amateur partners, "I'm going to give you a thrill." He then reached into his bag and took out a Odyssey Sabertooth long putter.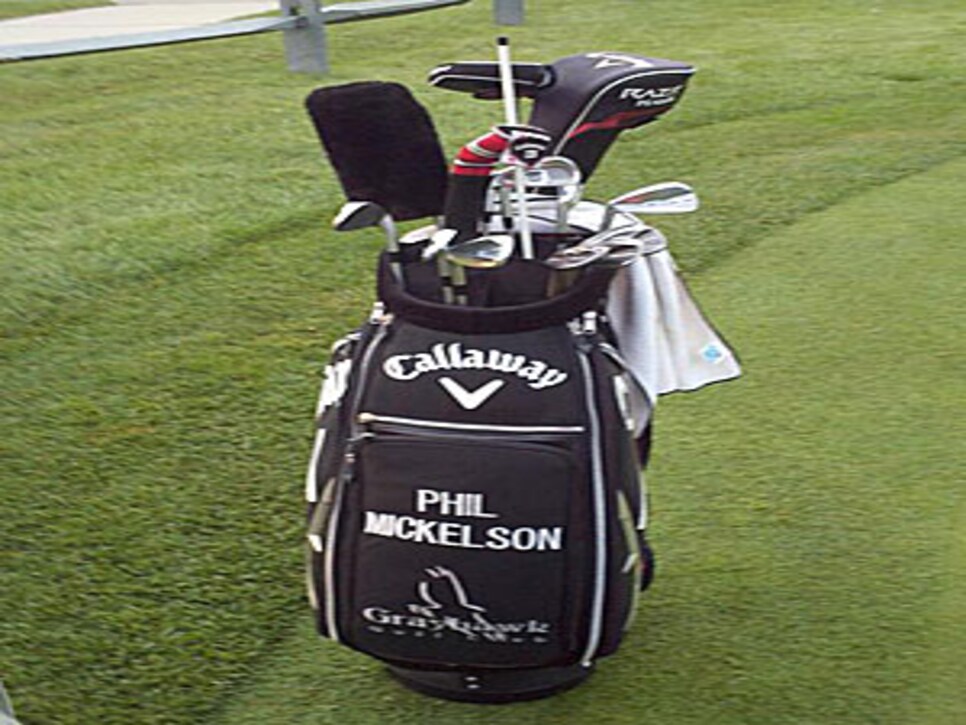 "I thought I'd give it a try," Mickelson said. For the record, that first short putt with the long shaft found the cup, and as they walked off the green one of the amateurs could be heard saying, "I know what stock I'm going to buy," which prompted laughs all around.
Mickelson, who also had his regular putter in the bag, two-putted from 20 feet with the 461/2 inch shaft on No. 11 and seemed prepared to continue the experiment. The real interest will come Friday when play commences at the Deutsche Bank and Mickelson tees off at 12:28. What putter will he have in the bag then? He putted with both hands together, not with the split grip with the left hand anchored against the chest.
Lefty has long been considered to have one of the best short games on tour, but he also has had a career in which he has missed more than his share of short putts. Most recently, he fanned on a few coming down the stretch in the British Open at Royal St. Georges when he had a chance to win.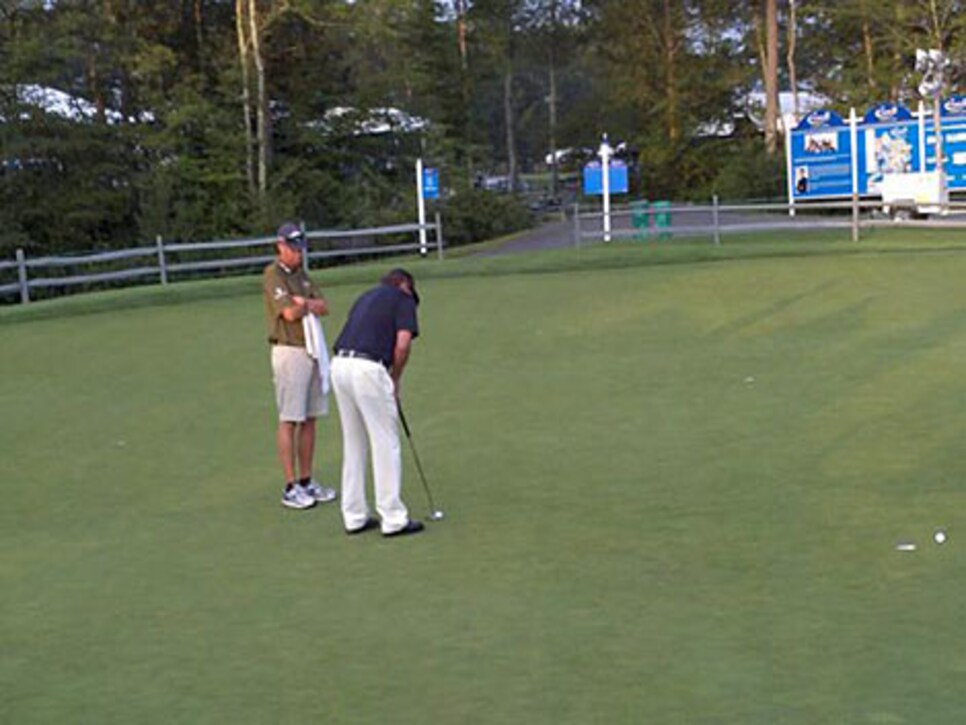 This year, in what has become the key putting stat on the PGA Tour -- strokes gained putting -- he is ranked No. 87 with 0.091 strokes gained on the field. Mickelson going to the long putter is not exactly cats and dogs living together, but it is an important next step in the growing trend toward use of the long putter, which got its first PGA Tour major championship win last month with Keegan Bradley at the PGA Championship.
Curiosity was rampant when Mickelson appeared on the practice green at TPC Boston shortly before 7 a.m. Thursday. Caddies glanced in the bag and exchanged humorous remarks and Jim Furyk, who is another convert to the long putter, took Mickelson's club out of the bag and compared it to his, which was about an inch and a half longer.
A lot of players have found new competitive life after switching to the long putter and Mickelson may be the next. He's only 41 years old and if he adds a couple more majors to the four he already has, Mickelson would move into that very small group considered to be among the best ever to play the game. The long putter could be the boost he needs to get there.