The Loop
Mickelson now adds wedge designer to his resume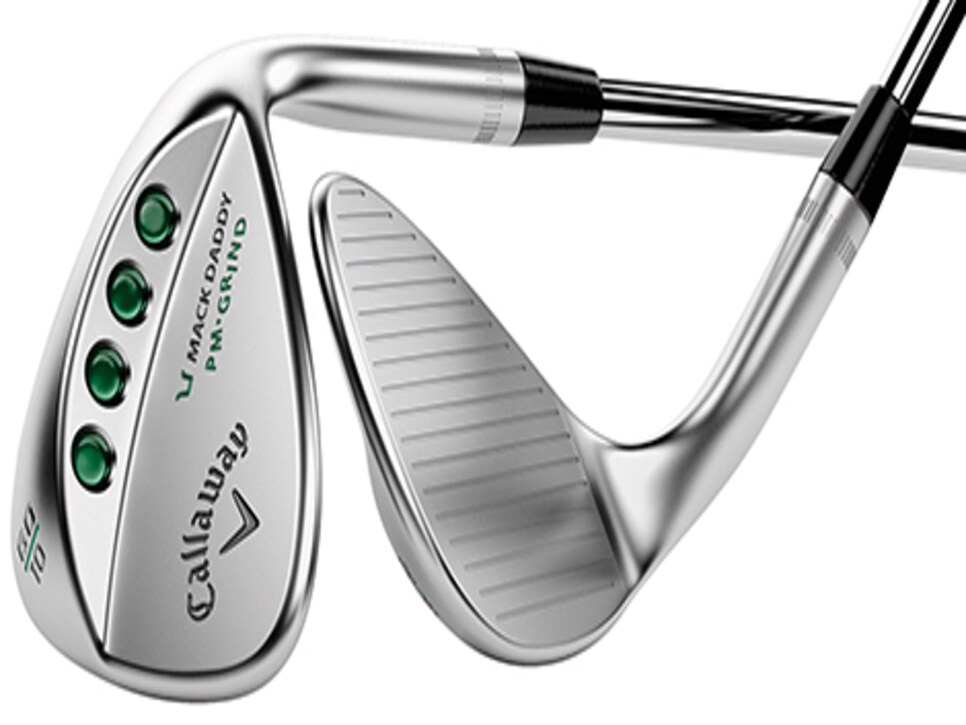 Phil Mickelson may be well known for his short-game virtuosity. Witness the holed bunker shot for eagle in Sunday's final round. Turns out, he not only can hit the shots. He helps design the club that hits the shots, too.
Mickelson's latest famous short game shot came courtesy of Callaway's new Mack Daddy PM Grind wedge, which features a unique shape and groove pattern.
As it turns out, it wasn't the grooves of the old Ping Eye 2 L-wedge that Mickelson favored so much, it was the high toe shape that resonated more. It's why wedge guru Roger Cleveland was inspired to design a Phil-specific model for Callaway's Mack Daddy line, so Phil-specific that Mickelson's direct input is everywhere on the new model.
The higher toe shape on the new PM Grind aims to provide more confidence and surface area for shots played with an extremely open face. Mickelson played a prototype version while finishing 2nd at last year's PGA Championship, days after being shown it for the first time. That makes two second-place finishes at major championships for the new wedge in Mickelson's bag.
The finished version features grooves that uniquely stretch to the outer edges of the face, a direct result of the Mickelson collaboration. "They make the face look larger and that gives you confidence," Cleveland says. "That's what you're asking that wedge to do. You've short-sided yourself so you want to have as much confidence looking down as you can to pull that shot off."
The extended groove pattern creates what Callaway says is 39 percent more groove area compared to the company's traditional-shaped wedges. Cleveland originally combined two U-grind soles in the first prototypes. That design along with the high toe shaping added extra mass to the total weight of the head. The team at Callaway drilled out four holes low in the back of the head to better balance the weighting, but one additional benefit of the high toe design is to shift the overall center of gravity a little higher to help improve feel, energy transfer and trajectory control.
Cleveland says the shape is important because it's a more efficient design for open-face shots, especially the kind of greenside flop shots Mickelson has made legendary.
"As you open up the face," Cleveland says, "the contact point is higher on the face. All the extra grooves up there and toward the toe give you confidence that you're going to get some grab and really good control on the ball."
The PM Grind retails for $130, and is only available in higher lofts (56, 58, 60, 62 degrees). It is scheduled to be in stores May 15.