The Loop
Michigan Tech quarterback has the most unbelievable football name ever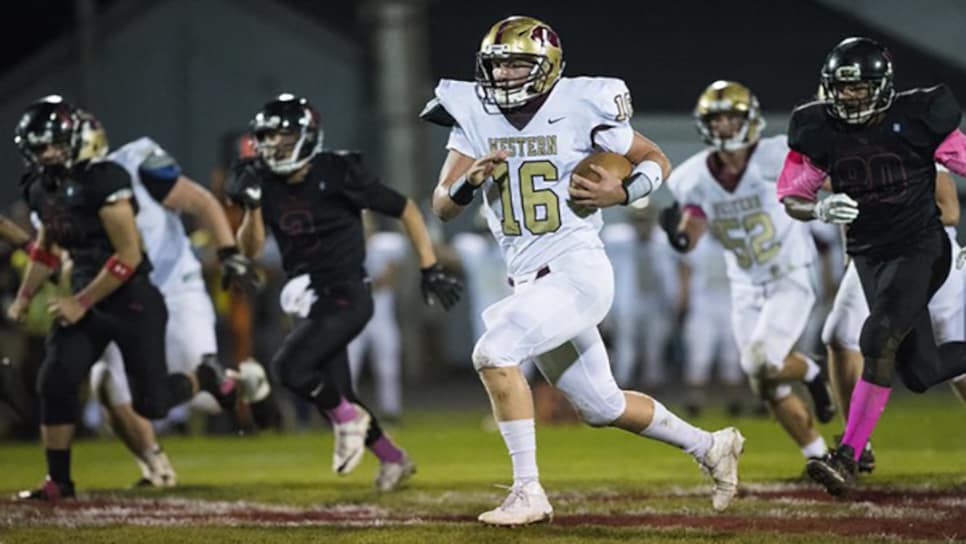 Rejoice, fellow Americans. We have finally found it—the ultimate football name.

Now admittedly Steele Fortress has a few different glove-like fits. It could just as easily be one of Dolph Lundgren's secret agent aliases or the stage name of an '80s porn star, but I think it's safe to say that Steele Fortress was born to play football. And if the whole football thing doesn't work out, Steele is civil engineering major. Yes, the man known as Steele's backup plan is to build bridges for a living. This honestly can't get any better.
The true heroes here, however, are Steele's parents. Their names? Marty and Gina, who presumably named Steele while smoking a joint and watching Total Recall. Thank you for this gift to football, Marty, Gina. The world can never repay you.