The Loop
Michelob out as LPGA tournament sponsor
The Michelob ULTRA Open at Kingsmill, which has been on the LPGA schedule since 2003, won't be coming back in 2010, the tour said Monday. The departure had been widely expected since the purchase of Anheuser-Busch by the Belguim company InBev last year. The Michelob event -- with the resort, nearby amusement park and Colonial Williamsburg -- was one the players' favorite tournaments. And at $2.2 million, it had the third-highest purse on tour.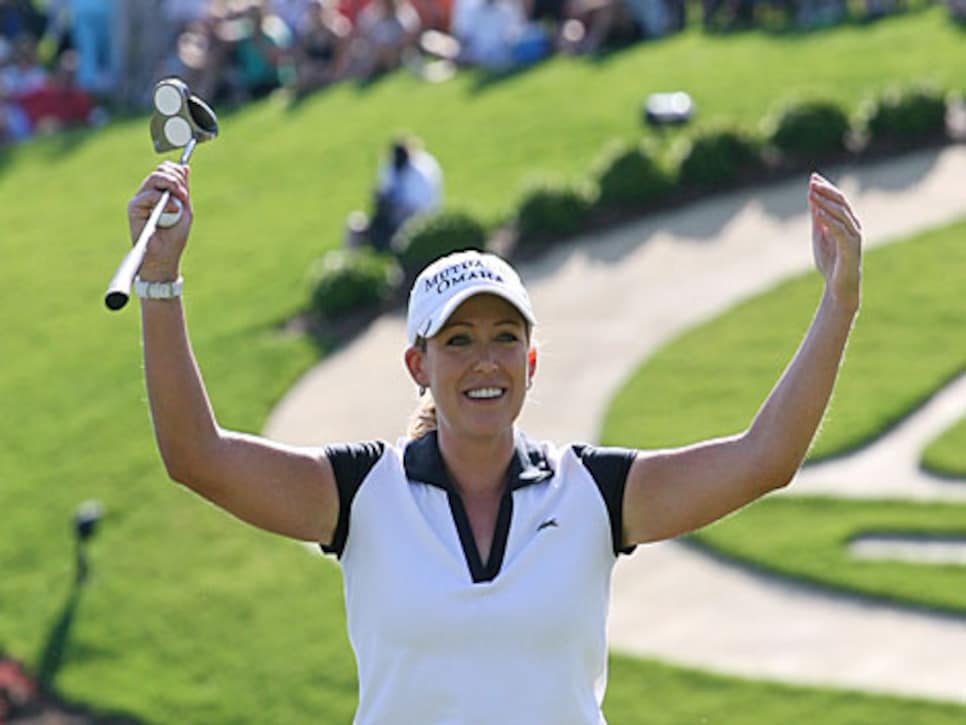 "We are not walking away from the LPGA," said Dan McHugh, the A-B VP for media. "This was a policy decision about bringing our LPGA marketing in line with out PGA Tour strategy." Anheuser-Busch is also a corporate partner of the men's tour.
The departure widens the hole in the May schedule for the LPGA. Michelob was traditionally the first week of the month and the Corning Classic, which was Memorial Day weekend, is already out for next year. The Sybase Classic in New Jersey, another May tour stop, does not yet have a contract for 2010.
As of now, the tour has 17 events under contract, down from 34 in 2008. The 27 events that will be played this year is the lowest number of tournaments the tour has had since 1971 when it had 21 events. The LPGA said Anheuser-Busch InBev would remain the official beer of the tour and that relationship will be expanded. But there is no doubt the players would rather have a tournament.
"We certainly have a hole in the May schedule, but we had many positive discussions at the Solheim Cup [last month] with potential sponsors," said Eric Albrecht, the VP for marketing at the LPGA. "We continue to be optimistic."
(Photo credit: Hunter Martin/Getty Images)