Michelle Wie's career a series of highs and unfathomable lows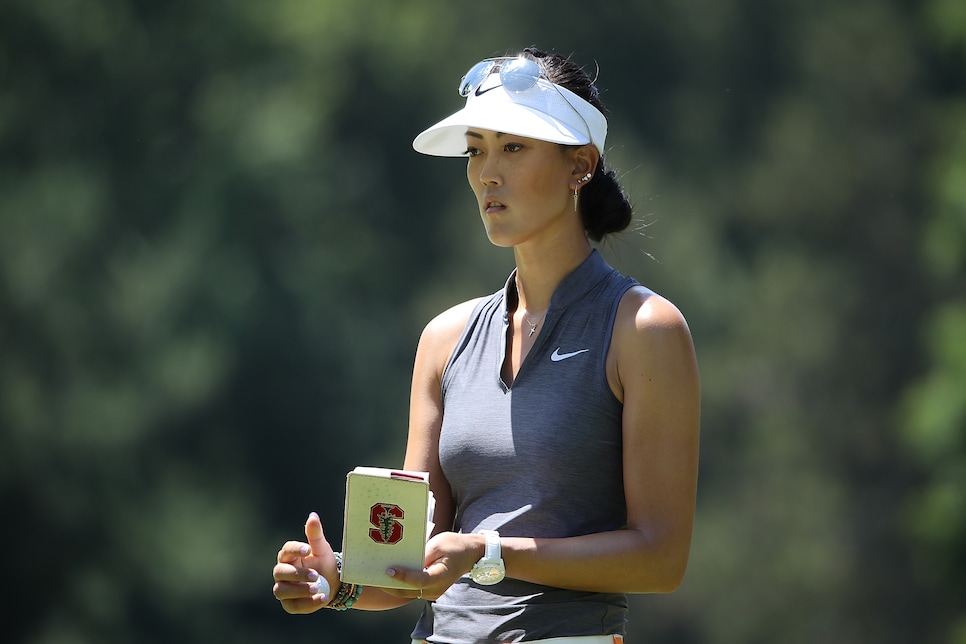 SAN MARTIN, Calif. – A decade ago, Michelle Wie was a sure thing. Only 16 and a new pro but not yet an LPGA member, the lanky long hitter from Hawaii had six top-five finishes in eight tour starts. Three of those were in majors: T-3 at the Kraft Nabisco Championship and U.S. Women's Open; T-5 in the LPGA Championship.   But since 2006, her career has been a roller-coaster ride that never reached the heights expected and plunged to some unfathomable lows, such as the dip she's in now. Coming into this week's U.S. Women's Open at CordeValle, Wie has missed eight cuts in 16 starts, withdrew another time, has not finished better than T-25 and is No. 113 on the money list.   "When you are a kid, everything seems easy," Wie said Tuesday as she readied for her 13th U.S. Women's Open. "That's just the nature of life. I've had a lot of highs and lows, but I've gotten through it."   Her collapse this year has extended to all aspects of the game. Once the longest hitter on tour, she's No. 26 in driving distance at 262.94 yards. She's No. 156 in driving accuracy, No. 138 in greens in regulation, No. 123 in putts/GIR and No. 137 in scoring at 73.43.   "You definitely forget how good you are when you have a tough year," Wie said. "Just driving in here and seeing the USGA signs and remembering I won an Open was good for my confidence." Her best recent finish was 11th in this tournament last year.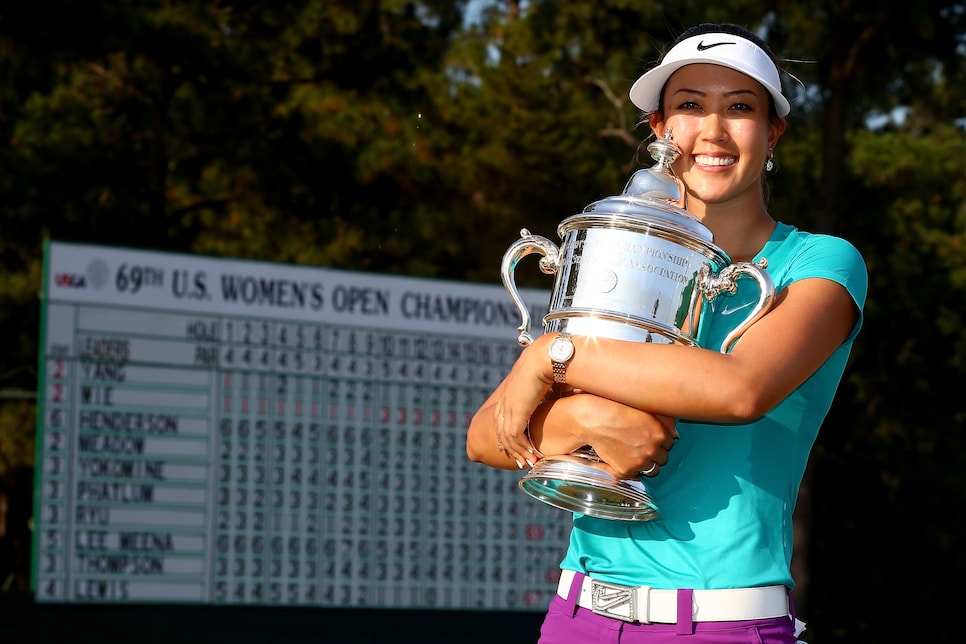 How did Wie, who turns 27 in October, get here? For almost anyone else, having four victories, including the 2014 U.S. Women's Open, at her age would be a great start to a career. But Michelle is not anyone else –- not from her first LPGA event at 12; not from the time she won the U.S. Women's Amateur Public Links at 13 and not from the time she missed the cut by one stroke in the Sony Open on the PGA Tour at 14.   In retrospect, that near miss at the Sony might have been a burden. It created the impression she was that close to being able to compete against adult males. But the stars simply aligned perfectly that magical week. It was a home game in Hawaii on a course she knew well, and she made a mile of putts -- a skill that has never been her strong suit.   After that, the expectation -- and pressure -- was off the charts. It is easy now to look back and say her development might have been better served if she had focused on winning against girls her own age instead of trying to make the cut against men, a quest she abandoned in 2008.   If 2006 was Wie's best year, 2007 was her most painful -- physically and emotionally. She fell while jogging early in the year and hurt her wrist, the first in a long series of injuries. She tried to play through the pain to disastrous results. In eight LPGA starts she had three missed cuts, two withdrawals and a stroke average of 76.68.   She also annoyed many players when she withdrew from the Ginn Tribute at 14 over par through 16 holes. Players accused her of quitting rather than risk not breaking 88 for the round, which for a non-member means disqualification for the rest of the season. She did not help her case when two days later she showed up at the LPGA Championship venue to practice.   Things turned for Wie in 2009 when she joined the tour and won friends with her wacky humor and solid performance on the U.S. Solheim Cup team. Later that year, she won her first LPGA event at the Lorena Ochoa Invitational and won again in 2010 at the CN Canadian Women's Open. She was No. 14 on the money list in 2009 and No. 9 the next year.   From 2007 to 2012, Wie also was a student at Stanford University. Wie says earning a BA in Communications is one of her proudest accomplishments. "It's special to be back in the Bay Area," she said, adding that she drove 45 minutes up the road to walk around the Stanford campus. "This is definitely my second home"   The assumption was that when she got college behind her, Michelle's career would take off. And that seemed to be the case in 2014 when she won the U.S. Women's Open at Pinehurst No. 2 and the Lotte Championship back home in Hawaii, finishing a career-best fourth on the money list.   But she is now winless in 50 LPGA starts since Pinehurst with 14 missed cuts and five WDs. One explanation for Wie's inconsistency can be found in her health, where she's had extremely bad luck. She's had problems with her wrist, her back, her hips and her ankles. She also has multiple food allergies, which has complicated matters.   "It's been a struggle this year," Wie said. "But I still have half a year left, and I'm just trying to get some confidence. I feel pretty good at the moment. I'm happy to come in here pain free."   Wie remains a huge fan-favorite and is probably the woman who has moved the needle the most for women's golf since Nancy Lopez almost 40 years ago. A winning Wie is good for golf.   "It's a very hard game, a brutal game," she said. "But I still love the challenge. I'm going to go out there and try to kick some butt."   Remarkably, this is Wie's 15th year playing in LPGA events and it's all been interesting – both the ups and the downs. Along the way, she has transitioned from a controversial figure to a player everyone is rooting for. That may be her most important victory yet.