LPGA Tour
Michelle Wie West realizes a dream as host of LPGA event at Liberty National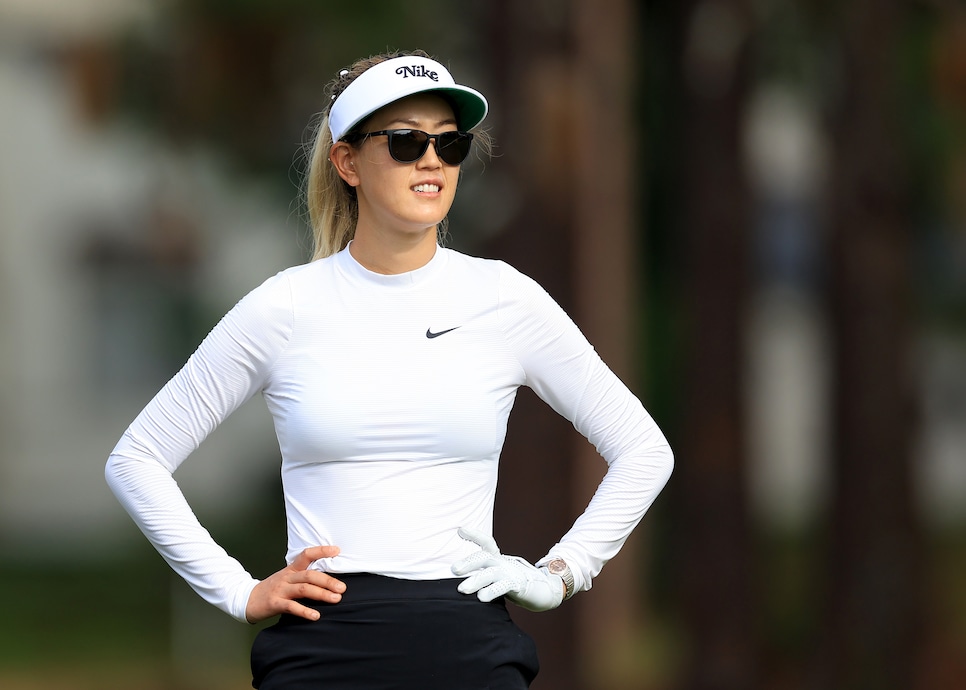 The Mizuho Americas Open marks another dream realized for Michelle Wie West, who is serving as the host at his week's newest LPGA Tour event at Liberty National. She's helping set the bar for what week-to-week events can look like on the LPGA. Its $2,750,000 purse is the fifth-largest on tour of its non-majors, along with providing substantial off-course perks and a famed venue draped with the New York City skyline and the history of hosting the Presidents Cup in 2017.
"It's been a dream come true for me," Wie West said. "Always something that I dreamt doing since I was a little girl, since I was a junior. Just so, so honored that Mizuho Americans has asked me to be the host of this event. Something that I thought would happen 10, 20 years from now, but it happened so fast and it's amazing."
The Mizuho Americas Open takes care of tour players on a level most other tournaments on the LPGA fail to match. They're putting the field up at a hotel in New York, an expensive endeavor considering players pay for their housing most weeks. They're being ferried back and forth across the Hudson River, just like the players were at the Presidents Cup, getting a chance to look up at the Statue of Liberty on their way to Liberty National.
"The players are being treated how they always should be, and hopefully we'll create a ripple effect for other events," Wie West said.
It's one of many goals for the LPGA that the 33-year-old has in mind. Wie West developed a relationship with LPGA Commissioner Mollie Marcoux Samaan throughout her recently finished two-year player director term. The two still consistently chat and maintain an open dialogue. Wie West's time as a player director gave her a business sense of what the tour needs to do to close the pay gap between the LPGA and PGA Tour.
"There are so many areas we're working on and I'm just lending a hand, an ear, whenever the tour or Mollie wants it," Wie West said.
One way to start closing the gap is through the courses the LPGA plays. Wie West explained that the Masters is so successful of an event because even for those who've never played Augusta before, fans can picture some of the most iconic shots hit on each hole. She feels it's a challenge when fans tune in to an LPGA event at a course they've never seen before.
Fitting, then, that the closing start of her playing career is at the U.S. Women's Open when the tour makes its first-ever major appearance at Pebble Beach this July, which has held the U.S. Open six times. Wie West has only seen the back nine and has yet to practice much in the lead-up. The 2014 U.S. Women's Open winner snuck in a range session at Liberty National Sunday, beginning to prepare for competition one last time. Wie West plans to ramp it up when her hosting duties conclude this week.
Once Wie West puts the clubs away, it's off to the races for the six-time winner's goals of getting the LPGA and its players more recognition and support.
"It's fun to have the time and the space in my mind to really go for it," Wie West said. "Just feel really blessed."