The Loop
Michelle Wie says she's pumped after watching the Women's World Cup
LANCASTER, Pa. -- Even athletes get pumped when they watch other athletes. Michelle Wie, who is defending her U.S. Women's Open title this week, says she and a few of her 2015 Solheim Cup teammates traded texts during the Women's World Cup final match on Sunday night.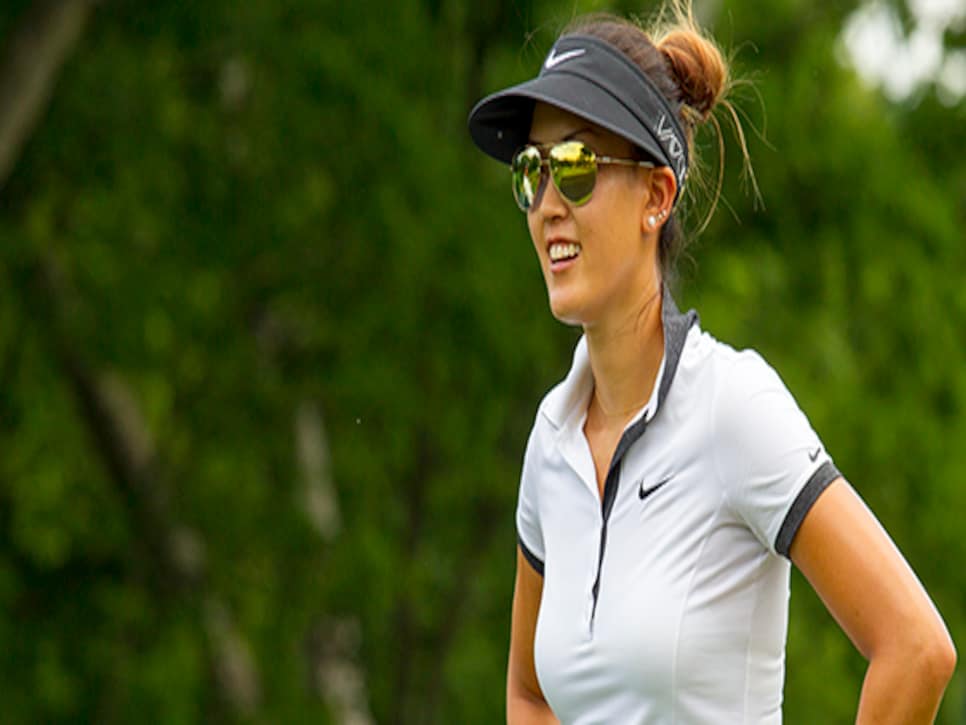 Photo by Hunter Martin/USGA
"It was pretty amazing," said Wie, 25, during a Tuesday morning press conference. "Scoring two goals in the first 17 minutes, that was incredible. We had a couple of group texts going with our Solheim team...We definitely looked to them for inspiration and motivation. It gave me goose bumps."
"I've heard that we've already broken the ticket sales from this year," Wie said. "I was amazed by how many people came out to watch yesterday. It's the most people I've ever seen on a golf course on a Monday of a tournament. It's pretty exciting."