The Loop
Michelle Wie -- oops! -- wore the wrong outfit on the first day of the Solheim Cup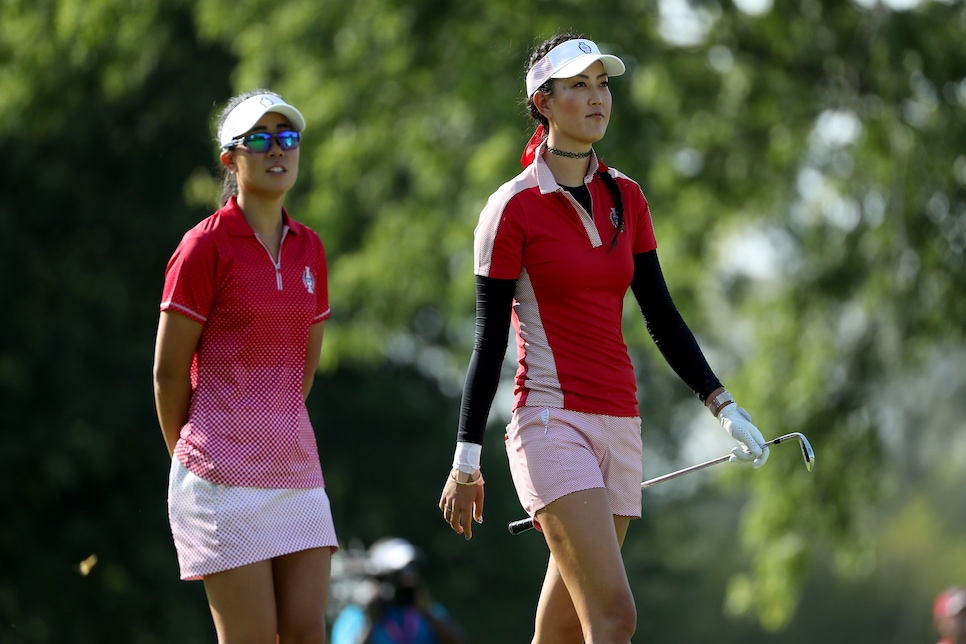 DES MOINES, Iowa -- Team members wear matching outfits at the Solheim Cup. They're not perfect matches -- some women choose skirts and others choose shorts -- but the patterns are always the same and the tops are all matching. Everyone matched on the American team during competition on day one, except Michelle Wie.
"I went all day not knowing or noticing," said Wie after the round, laughing at her mistake. "I was blissfully oblivious that I was wearing the wrong outfit."
Wie had accidentally put on the morning outfit instead of the afternoon outfit, so she didn't match her playing partner Danielle Kang.
"It was kind of in the back of my head," said Wie. "Her skirt looks different, maybe because she's wearing a skirt and I'm wearing shorts."
After the round, Kang finally broke the news to her partner.
"By the way," Kang told her minutes before they walked into the press room, "You're wearing the wrong outfit."