The Loop
Michelle Wie is leading her first tournament since 2014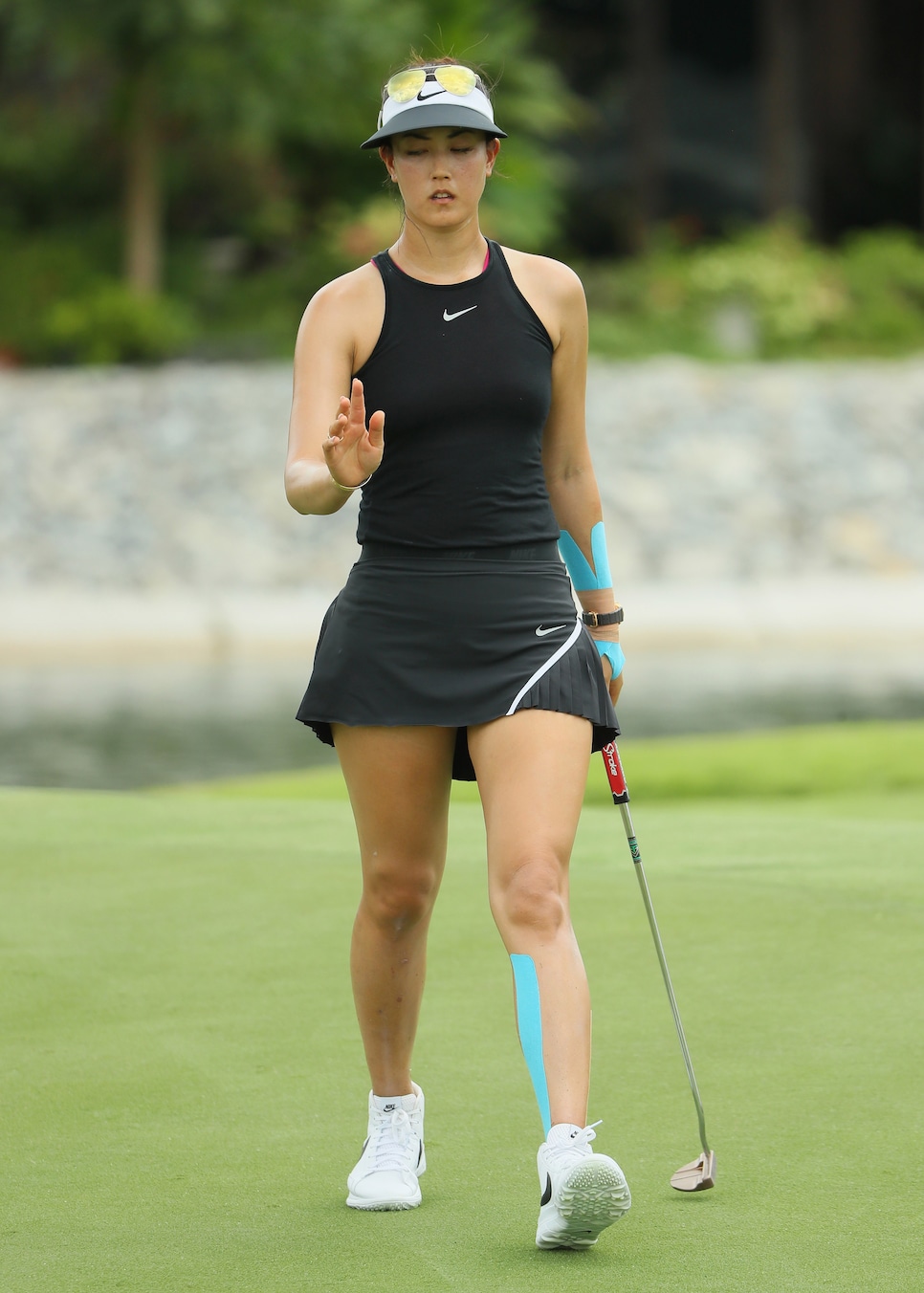 Michelle Wie is out in front the HSBC Women's Champions, the first time she has led a tournament since the Walmart LPGA Classic in 2014, the same the year of her last win, the U.S. Women's Open at Pinehurst.
Wie made eight birdies and two bogeys to shoot a six-under 66 in the opening round at Sentosa G.C.'s Tanjong course in Singapore. It is, however, by no means a comfortable lead. She holds a one shot edge over five players—Mo Martin, Anna Nordqvist, Brooke Henderson, Ariya Jutanugarn and Inbee Park—all major championship winners.
Regardless of the size of the lead, this is a step in the right direction for Wie. Wie has played 59 events without a win and has finished in the top 10 only once since the beginning of 2015. Part of the issue has been the number of injuries Wie has struggled with over the last few years: neck spasms, a bone bruise in her right index finger, injuries to her left hip, knee and ankle. But she says she's finally feeling healthy.
"It feels good to play without much pain," Wie said, "to go out there and just play some golf and focus on my game rather than trying to finish out rounds. I'm very proud of myself today."
This is Wie's second tournament putting with her new claw grip, and it seems to be working. Wie had 29 putts during the first round. Probably her most impressive stat, however, is the 17 greens she hit.
That's the type of play it takes to hold off the players trailing so closely. Take a look at the six players in final two groups in the Friday round—combined, those women have 36 wins.
Wie is, understandably, excited with her start. But she's also approaching the upcoming rounds methodically.
"Even though it's just the first day I want to just keep building," Wie said, "and hopefully the next three days I can take it day by day, hole-by-hole, shot by shot and play as hard as I can."