The Loop
Michelle Wie is at least aware that her putting stance is goofy
Now comes Wie's new putting stance. Sort of. OK, not really. Anyway, with a nod to her real hunched-over, that-can't-feel-good-after-18-holes setup, Wie tweeted out a photo of a new version she claims to be toying with.
-- Michelle Wie (@themichellewie) January 8, 2014In other words, Wie is aware her real stance is a bit...unconventional. But as she said in August, she's not interested in optics.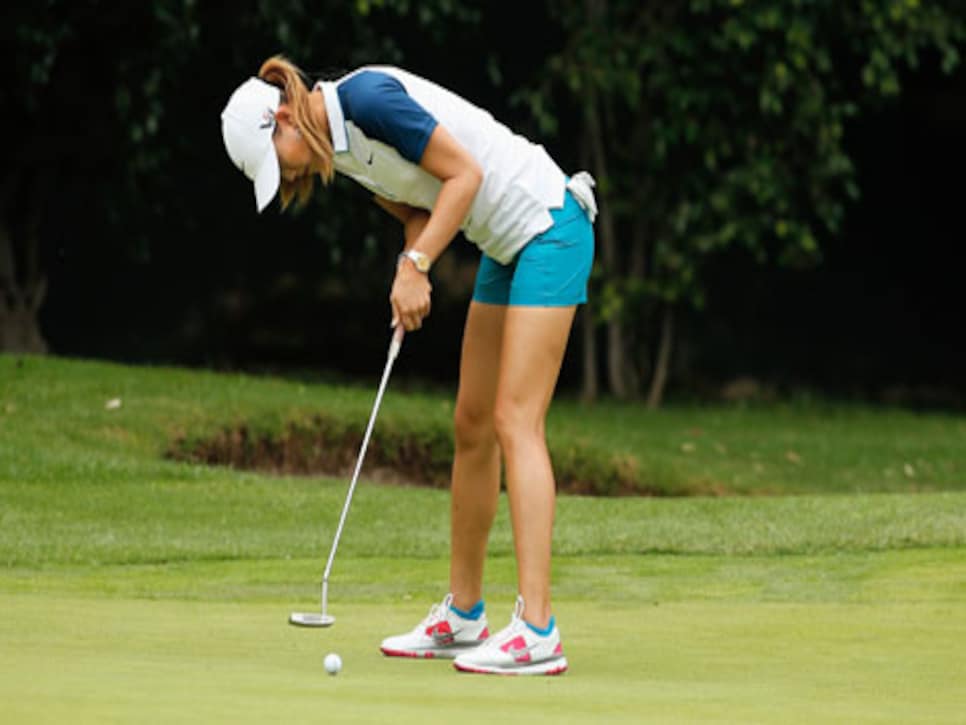 "A lot of people have talked about my putting stance," Wie told GolfChannel.com at the Solheim Cup. "I honestly don't care how I look as long as I make putts. "I think that you walk up to any professional golfer and you tell them, give them a choice between looking cool and making putts, and I'm pretty sure everyone's going to say making putts."