The Loop
Michelle Wie to guest star on "Hawaii Five-O," because of course she is
Michelle Wie will guest star on an episode of "Hawaii Five-O" on Feb. 20 on CBS. But before you get too excited about seeing what kind of acting chops the LPGA star has, you should know she'll be playing herself and not some criminal mastermind.
In the episode, Wie, a native of Hawaii, will give advice to Lieutenant Commander Steve McGarrett (played by Alex O'Loughlin) on how to beat Captain/SWAT Commander Lou Grover (played by Chi McBride) at a charity golf event. Here's a photo of Wie and McBride in action: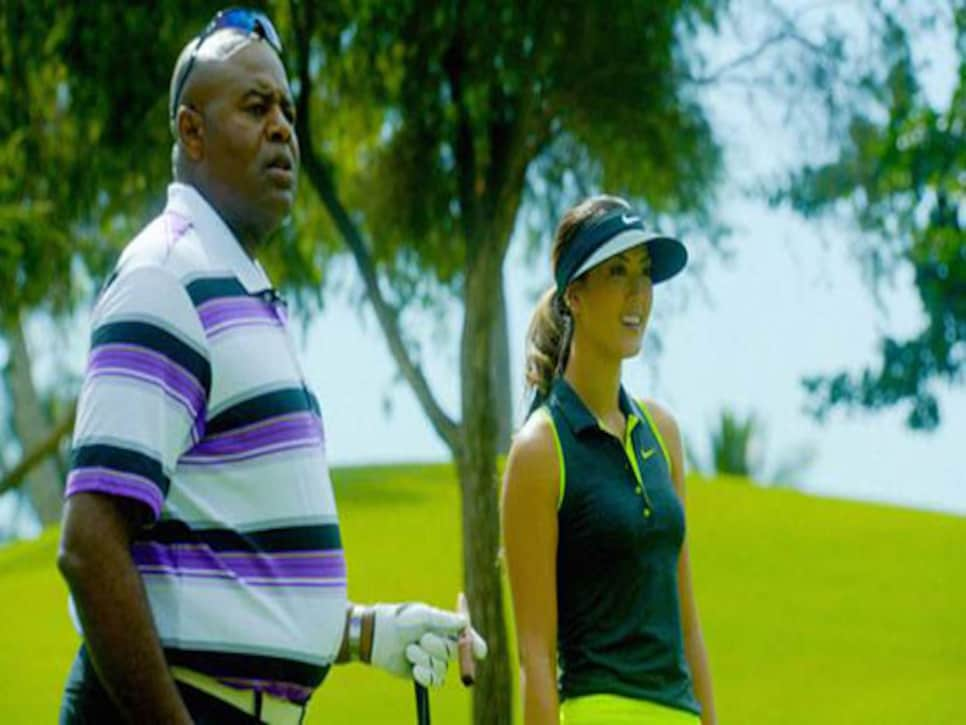 Another athlete, former UFC champion Randy Couture also guest stars, but he gets to play the much cooler role of a serial arsonist. And in case you're wondering, this isn't the episode in which a pro golfer is allegedly kidnapped, beaten, and robbed after leaving a Hawaiian wine bar.