Viral Video
Journeyman's emotional call to dad after finally earning PGA Tour start will make your day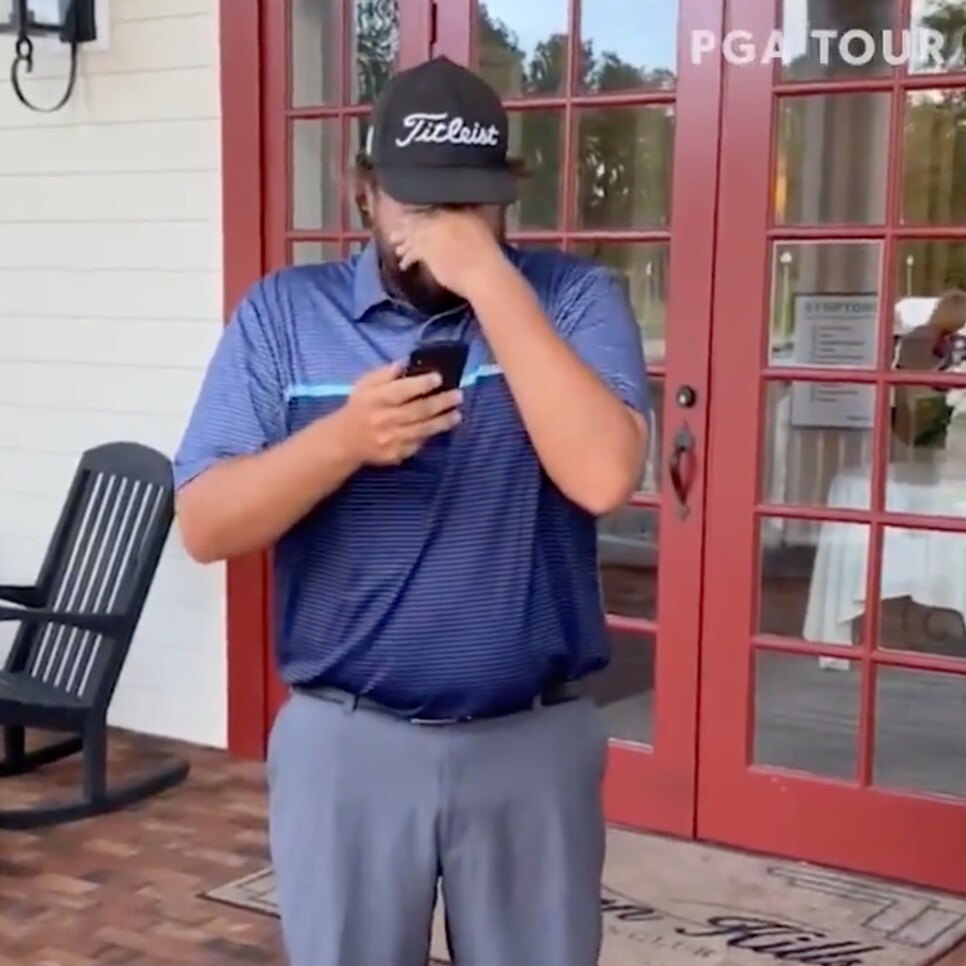 It was a reaction seven years in the making. A reaction that makes Michael Visacki tough not to pull for this week at the Valspar Championship.
It's been seven years since Visacki turned pro, and it's impossible to encapsulate the journey Visacki's career has taken in that span. The University of Central Florida product is somewhat of a legend on the Florida developmental tours, but thus far has yet to translate that success to the top circuits, making just one start on the Web.com Tour in the past decade.
However, the 27-year-old was able to get up-and-down from 100 yards out at the Valspar qualifier, an up-and-down capitalized by a converted 20-footer that earned Visacki entry into his first PGA Tour start.
Sometimes we make the mistake of distilling the professional levels down to just 10 to 15 players, and as the tour's new Player Impact Program proves, that group certainly has its own gravitational pull. But there are countless other entities in that universe, and Visacki's moment proved even the smallest of stars can still shine bright.