The Loop
Michael Thompson's travel gamble pays off
LYTHAM ST. ANNES, England -- While only in his second year on the PGA Tour, Michael Thompson is familiar with risk-reward shots. Yet there was something different about the one the 27-year-old from Birmingham, Ala., pulled off this week at Royal Lytham & St. Annes.
Thompson arrived in England as the second alternate in the British Open field, knowing full well he needed help to actually be competing come Thursday. After claiming a share of second at last month's U.S. Open in his first major as a professional, however, he wasn't about to pass the potential to play in another, even if it was a long shot.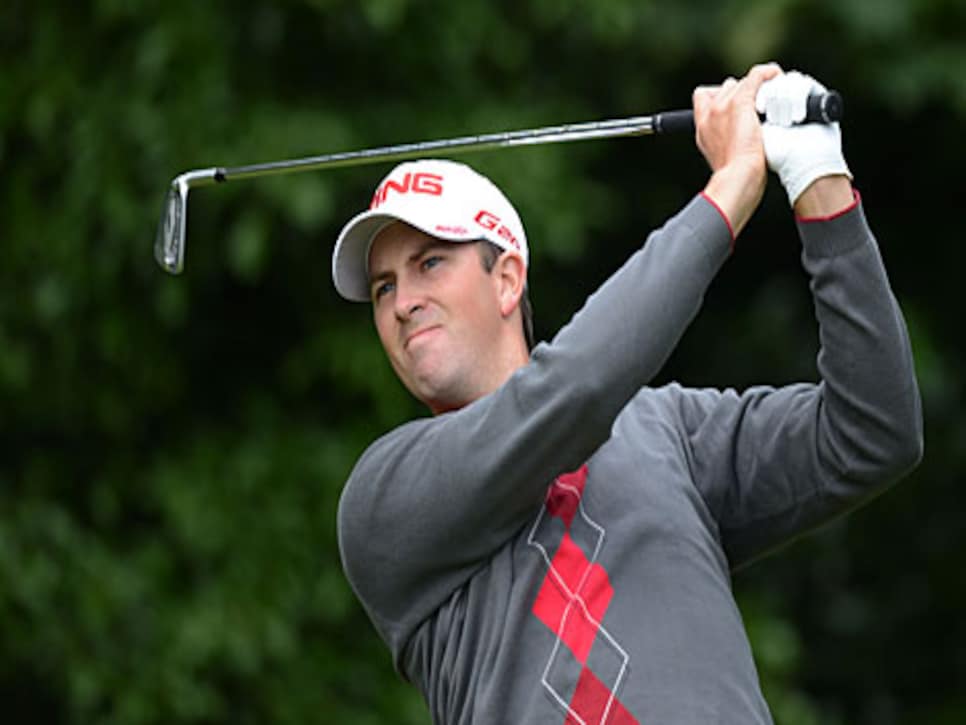 Photo by Harry How/Getty Images
Sure enough, Thompson's bet paid off when a balky back caused Russ Cochran to drop out Thursday morning. Despite only being able to muster a four-over 74, Thompson was all grins about the opportunity to play.
"The putter wasn't working today, unfortunately, not like at the U.S. Open," Thompson said. "But that's the way golf is."
As much as Thompson owes Cochran a thank you, he also needs to send a card to Robert Karlsson and Ben Crane. On Wednesday, Karlsson withdrew from the tournament, reducing the field to 156 and thus allowing the R&A to dip into the alternate list should another player bow out. Meanwhile, Ben Crane, who was first on the alternate list, did not make the trip over to England. Upon learning of Karlsson's WD, Crane looked into flights, but finding anything that could get him from his home in Oregon in time proved too difficult.
Thompson arrived at the course at 5:30 a.m. Thursday, hoping to get the nod from R&A officials. He was in the players dining area at 9 a.m. when they tracked him down to tell him of Cochran's plight, giving him plenty of time before the 11:53 a.m. tee time.
Unlike at the U.S. Open, golfers on the alternate list at the British are allowed to play the course during practice rounds. Thompson said he got in 18 holes Tuesday and nine on Wednesday, so that he felt sufficiently prepared. Knowing he would have the chance to practice and play at Lytham greatly affected Thompson's decision to come over in the first place.
"I just basically said it's an opportunity to come over here and practice, prepare, just like any other tournament," he said. "And for a British Open, that's experience that I need for the future."
Had Thompson not gotten into the field, he and his wife were set to go sightseeing in London, killing time before boarding the charter flight Sunday night that's taking players to next week's RBC Canadian Open.
"No matter what, it was going to be a great experience," Thompson said. "It's just that much better that I got in and got to play in my first British Open. Hopefully it's the first of many."