The Loop
Michael Phelps shows what an incredibly fit man looks like swinging a golf club shirtless
A little while back we shared a picture of Rickie Fowler playing golf shirtless. Now comes Michael Phelps, who posted a similar picture with a club in his hand on Sunday.
Of course, there's a difference between someone who plays golf for a living and tries to stay in shape, and someone who stays in shape for a living and tries to play a little golf. No offense, Rickie.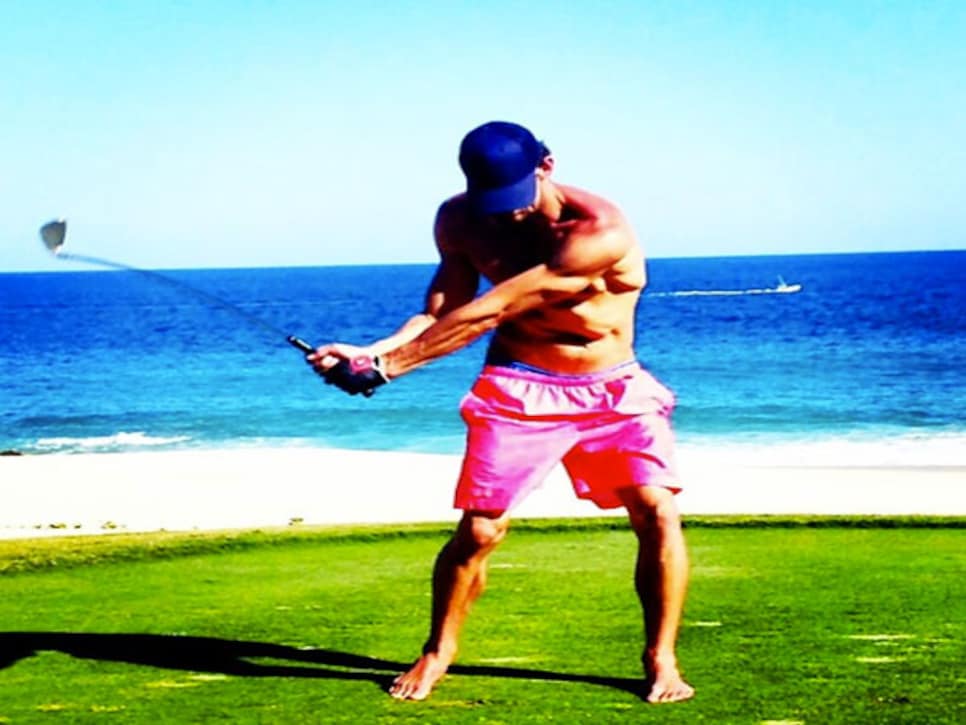 Phelps recently announced he was coming out of retirement to return to competitive swimming, setting up the very strong possibility he'll try to add to his record total of 18 gold medals at the 2016 Olympics in Rio. If this picture is any indication, he looks like he's already in game shape.