The Loop
Michael Phelps' Ping deal raises an old question: When is an amateur an amateur?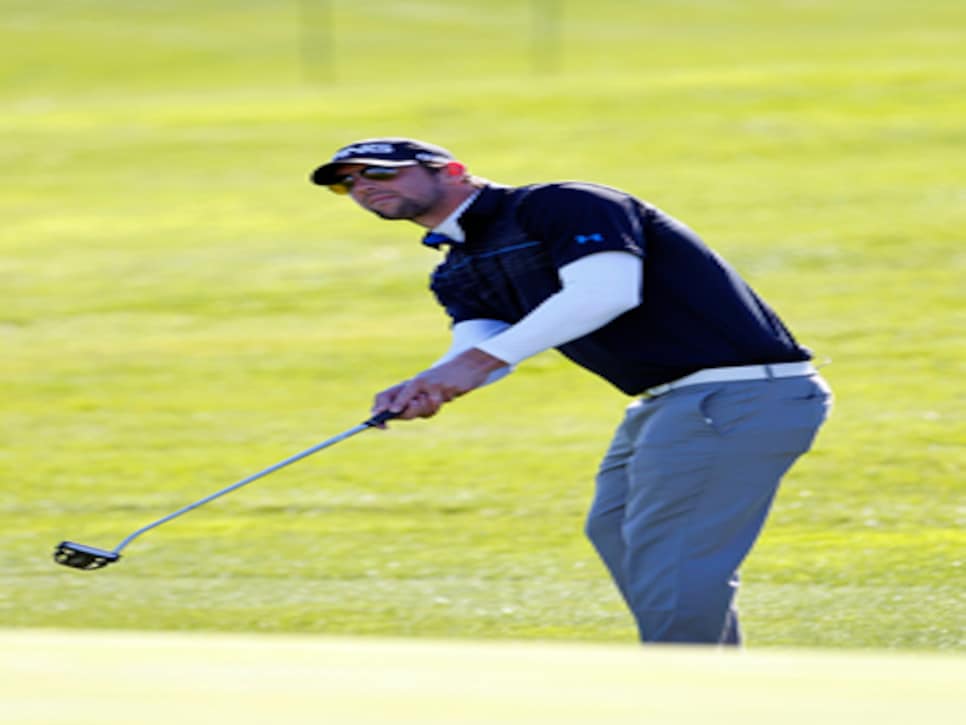 The USGA won't comment on the potential status of a specific person. "Amateur-status issues can be very complex, and the rules are subject to interpretation," said Joe Goode, the USGA's managing director of communications.
Complex indeed. The Rules of Amateur Status have nuances that are not as simple as whether or not a golfer is teeing it up for prize money. And when celebrities enter into agreements with equipment companies, the situation can get murky.
Rule 6-2 of the Rules of Amateur Status covers the issue of an amateur golfer with golf skill or reputation using his or her name or likeness as a golfer for promotional purposes. There are two key issues here. First the golfer has to have skill or reputation, which the USGA decides on a case-by-case basis. If the player does have skill or reputation, he or she may not promote anything.
That seems pretty clear. If you've got serious game or a reputation for having serious game, steer clear of promotional deals if you want to stay an amateur. That said, most celebrities who play in pro-ams have games that are far from being deemed "skilled." Michael Phelps, who recently entered into an agreement with Ping, John O'Hurley (now a pitchman for Cobra Puma, as is Golf Channel's Holly Sonders), Ken Griffey Jr. (Nike) and Justin Timberlake (who has had an affiliation with Callaway for several years) are just a few high-profile examples. So for Rule 6-2, virtually all celebrities with ties to equipment companies seem safe.
Another part amateur status regulations, however, provides pause. According to the USGA, if an amateur golfer does not have golf skill or reputation, he or she could promote something provided they have not entered into any type of oral or written contract or agreement. If he or she has entered into an oral or written contract or agreement associated with what they are promoting, the individual forfeits his or her amateur status regardless of golf skill or reputation.
This passage is where it gets sticky, yet the ambiguity works in favor of the celebrities who have deals. First, some of the agreements are not really agreements, but rather relationships where there is nothing that would constitute a written or oral pact. For those that are written or oral agreements, they likely do not include specific promotional duties. Under the Rules of Amateur Status, it is permissible to accept golf equipment and play with it, which is essentially what many of these celebrities do, provided they are not required to use the equipment. Another way to get around the rule may be to do what Callaway did with Timberlake -- make him an employee. In late 2011 Callaway announced that Timberlake was being brought on as its creative director. Again, fully permissible so long as it is not deemed that he had golf skill or reputation.
In other words, the individuals mentioned, as well as others, are trading on their celebrity and not on their golf ability or endorsement. "Someone such as Griffey, for example, is adding his athleticism and fame to the brand, and not necessarily to the efficacy of the product as it would with a professional golfer endorsement," said Harry Arnett, Callaway's senior VP of marketing. "Although subtle, perhaps, that is a distinct difference versus an endorsement by Tiger Woods, Rory McIlroy or Phil Mickelson that would imply true product performance or differentiation."
Bottom line: Celebrities? Yes. Professionals as it relates to golf? Not likely. Play on.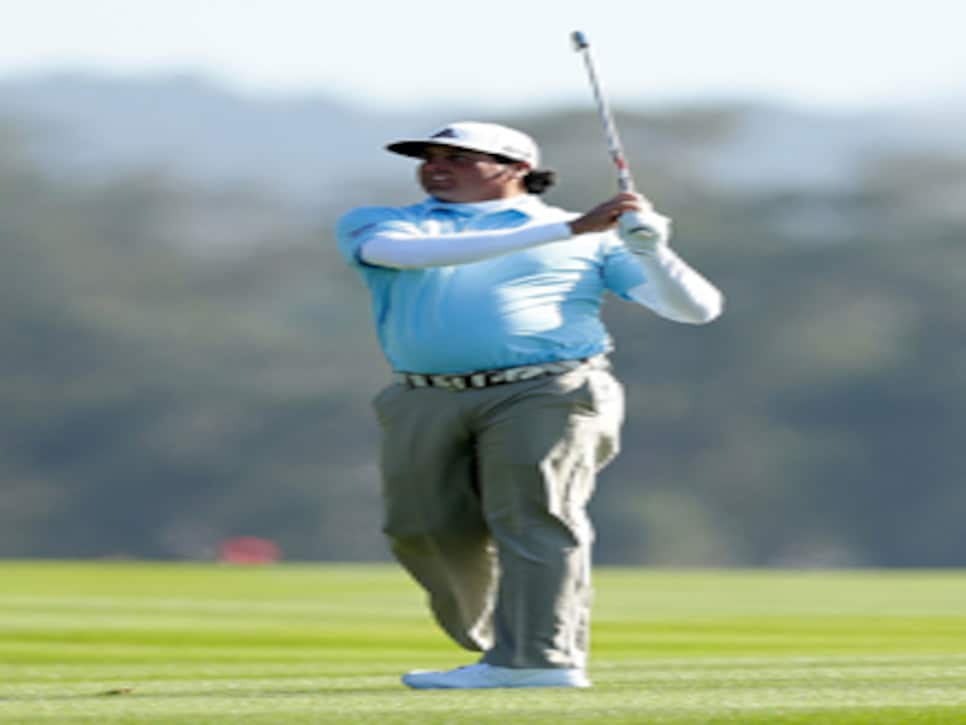 How often do we see everyday golfers look down at an iron and say, "I just can't look at that amount of offset -- it looks like a club for a high handicapper." Well, try telling that to Pat Perez, a professional who has earned more than $13 million in his career. Perez has always favored a significant amount of offset in his irons, but when he switched from TaylorMade's Tour Preferred MC model to the new RocketBladez Tour, the bending process required a little more care.
"The RocketBladez Tour are made from harder steels than the Tour Preferred MC, which is why we designed a notch in the hosel area to help make them easier to bend for adjustments such as this," said Brian Bazzell, product creation manager for TaylorMade. "For Pat we added 1.5mm of offset to make it about 3mm overall. That's a lot of offset in a small blade. He feels that helps him turn the ball over with a baby draw as well as keep the flight down."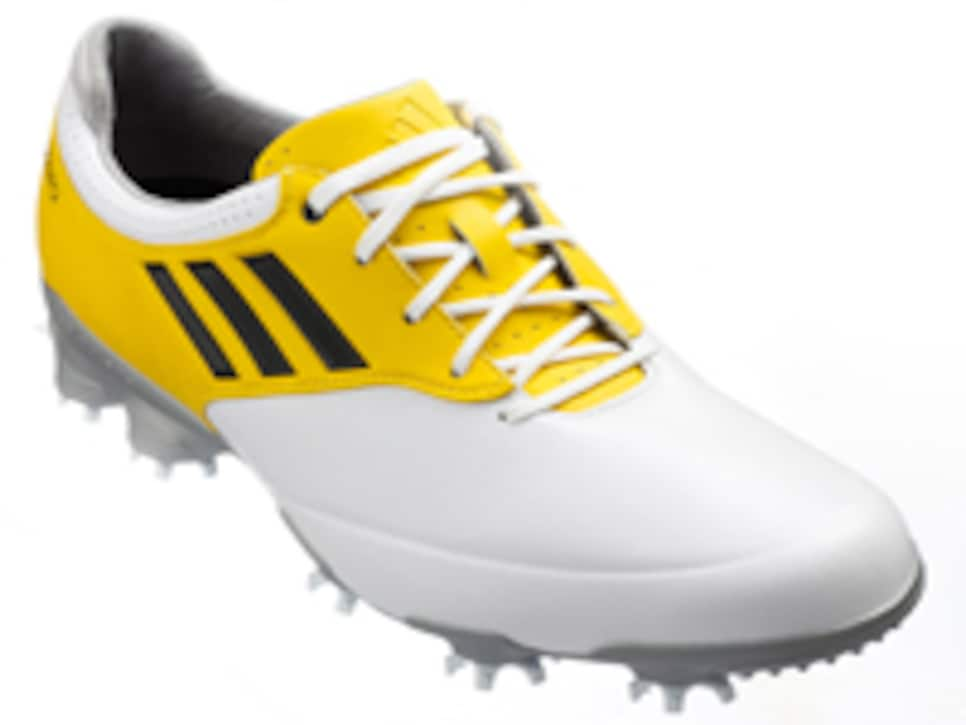 PRICE: $180 (Colors: four)
Brandt Snedeker wore this lightweight (just 10.6 ounces) shoe, which uses a microfiber leather upper that is light, thin and strong. A stiff 1.2-millimeter outsole adds stability.
Virtually every ball manufacturer has a couple of tour-only designs available to its staff players. Such was the case for Rocco Mediate during his win in his first Champions Tour appearance at the Allianz Championship. Mediate played Titleist's new Pro V1x+ ball, which has shallower dimples that affect aerodynamics, promoting a slightly higher flight without affecting launch conditions. ... Retief Goosen came to the AT&T Pebble Beach National Pro-Am armed with an overhauled set of clubs, including TaylorMade's new R1 driver and a pair of RocketBallz Stage 2 fairway woods (14.5 and 18.5 degrees). The biggest change, however, was in Goosen's irons. Traditionally a muscleback-blade player who had TaylorMade's Tour Preferred MB irons in play last season, Goosen used the new RocketBladez Tour Irons at Pebble Beach en route to a T-9 finish in which he hit 76.4 percent of his greens in regulation (ranked T-10). ... Richard H. Lee switched drivers midway through the Waste Management Phoenix Open, changing to Ping's new G25. Lee continued with the club during his T-12 at the AT&T and ranked second in accuracy for the week at 85.5 percent.