Block Party
Michael Block's $50,000 offer for his hole-in-one 7-iron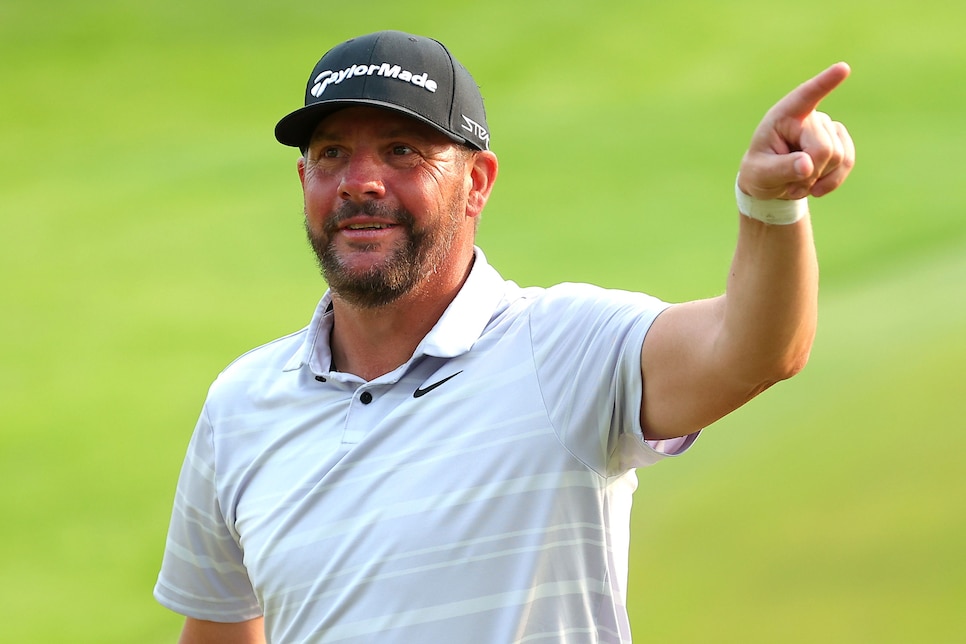 Michael Block—you've heard of him, yes?—has come into a bit of money the past few days thanks to a T-15 finish at the PGA Championship, earning a cool $288,333 for his performance at Oak Hill. He has a chance to make some more cabbage this week at Colonial at the Charles Schwab Challenge, as Block has accepted a sponsor's exemption into this week's PGA Tour event.
However, Block has an interesting offer should he want to cash in on his sudden fame. But it comes with a catch.
The club professional who has taken the sport by storm told the media Tuesday at Colonial that he has been offered $50,000 for the 7-iron he used to make a hole-in-one at Oak Hill's 15th during Sunday of the PGA Championship.
"I've had a couple different offers actually," Block said. "It's crazy, right? I've had a couple different offers, and the initial response was it was $50,000 and I'd hand deliver it. Kind of kiddingly, but I guess not really anymore."
Block said there are other entities who want the club in question, which we imagine are the PGA of America and Oak Hill. Block isn't sure what he's ultimately going to do with the 7-iron. It's been a whirlwind few days, after all.
"For right now it just needs to hit shots in there close for me, and I'll go from there," Block said.
Block tees off on Thursday at 2:28 p.m. local time.