Golfers You Should Know
How Mia Baker became the source of golf inspiration she was searching for
*All products featured on Golf Digest are independently selected by our editors. However, when you buy something through our retail links, we may earn an affiliate commission.*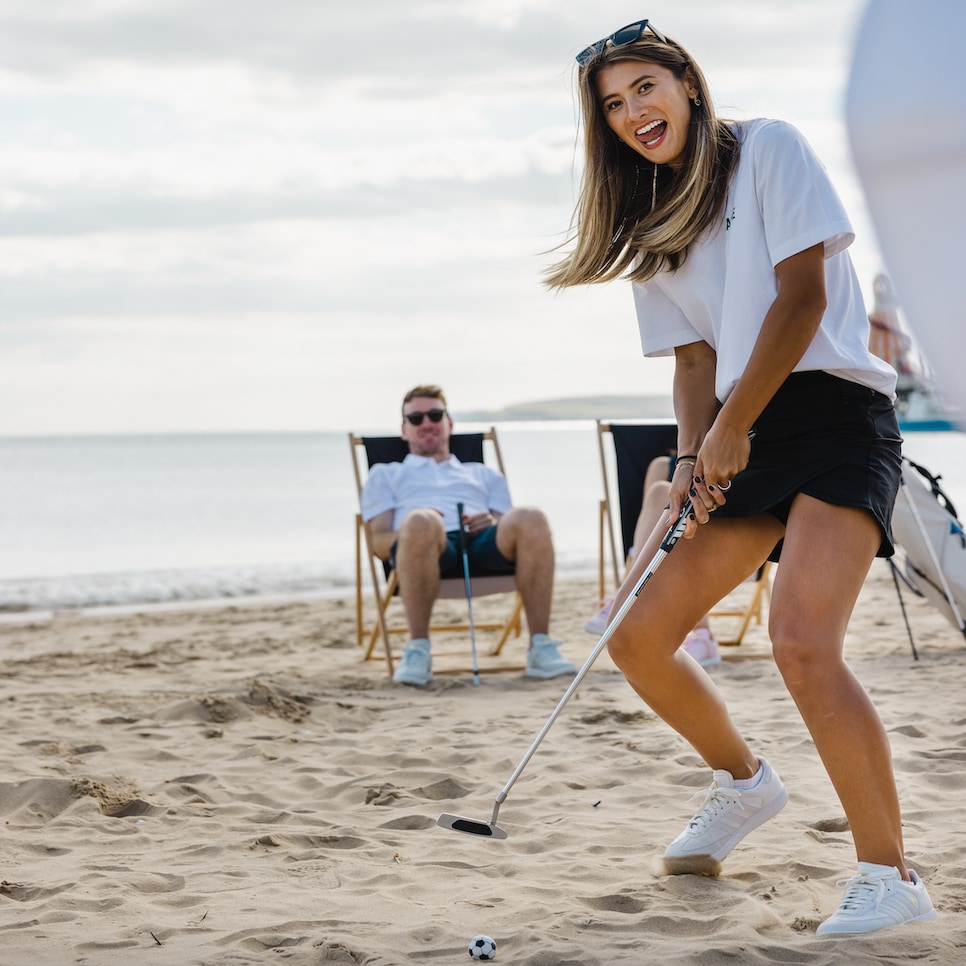 When Mia Baker picked up a club for the first time in late 2019 she had no intention of skyrocketing onto the social media scene and blossoming into the aspirational golf persona she is today. Accompanied by her ex-boyfriend at the time and his father, Baker's first encounter with golf had her hooked immediately. Growing up with a dad who was a professional computer gamer, Baker described her family as being more "inside people." The U.K. native loved sports as a child, but tore her ACL playing netball when she was a teenager. With golf, Baker was exposed to a game that allowed her to enjoy the outdoors while avoiding reinjury. It was an instant match.
But when the 27-year-old set out on her journey to build her own golf swing from the ground up, she ran into an immediate obstacle that she was determined to fix. When Baker went to her local golf retailer, American Golf (the primary golf store chain in the U.K.) there wasn't a single pair of golf shoes available for female golfers to shop in person. It turned out that American Golf had just pulled all of their women's and youth offerings from their store locations. At the time, Baker was working at a genetic testing company as a product manager, but she made it her mission to get in touch with the American Golf CEO. Some successful LinkedIn messaging did the trick: Baker got on the phone with the executive.
"I was kind of giving him a free consulting session from a female's perspective. On their Instagram account there weren't any females on their feed. I would never follow them because there's nothing for me to follow," said Baker.
It was during this pivotal meeting when Baker was encouraged to start her own Instagram page, documenting her journey with the game. After some research, she realized that she could fill a gaping hole in the current golf social media content landscape.
"I was looking for inspiration on social media, but I couldn't really find anyone who inspired me. Everyone was really really good, and I was really really bad," said Baker. "When I tried golf for the first time I couldn't even hit a ball. These people look so professional with the way they dress, and I don't even feel like I'm good enough to wear the outfits that they wear, because I'm so bad. I created the Instagram account to be the kind of person I'd want to be inspired by, if that makes sense."
Baker did exactly that. The pandemic hit shortly after Baker picked up the game, and she started to gain a following by posting swing progress videos. After teaming up with a virtual coaching app called Skillest, Baker says she "regurgitated everything I learned from my coach online." The social media popularity kept growing, as Baker's relatability as a rapidly progressing beginner golfer appealed to more and more users.
Baker's journey with golf inspired and motivated others, but it also had that same effect on Baker herself.
"2020 was a really tough year for me in general," said Baker. "My grandma passed away. I broke up with my boyfriend. I basically had a breakdown at my job that I was working in. I left my job, and then I really started pursuing golf. I'm one of those people where I'm really bad at relaxing or chilling. And I get anxious if I'm not doing anything. Golf is the one thing that stops me from thinking about anything else. It's ideal."
Golf helped Baker through a moment of difficulty in her life, and she hopes the sport can do the same for others. Now, the young creator has amassed 130,000 followers on Instagram, she's signed as an Adidas athlete, she hosts events to build communities of female golfers, and she published a golf children's book encouraging kids to never give up (in golf and beyond). And if you were wondering, yes, she single-handedly pushed American Golf to re-stock their women's and children's products in stores. You might even start to see Baker pop up on TV screens in addition to social media apps: She recently started doing presenting work for the R&A.
Since Baker began her journey with golf and social media, she's heard a lot of advice along the way. The message that has stuck with her the most is simple, but can apply to everyone.
"Sometimes you just have to not think, not worry, and just give it a go," said Baker. "Try everything once. You don't have to like everything. You may try something and be quite surprised."
It's clear that this lesson resonated with Baker, because it's exactly what she preaches in her content. Whether it's learning golf from scratch, writing a book, or interviewing the best players in the world, Baker is an expert at "just giving it a go," and she hopes others will take after her.
5 things Mia needs in her golf life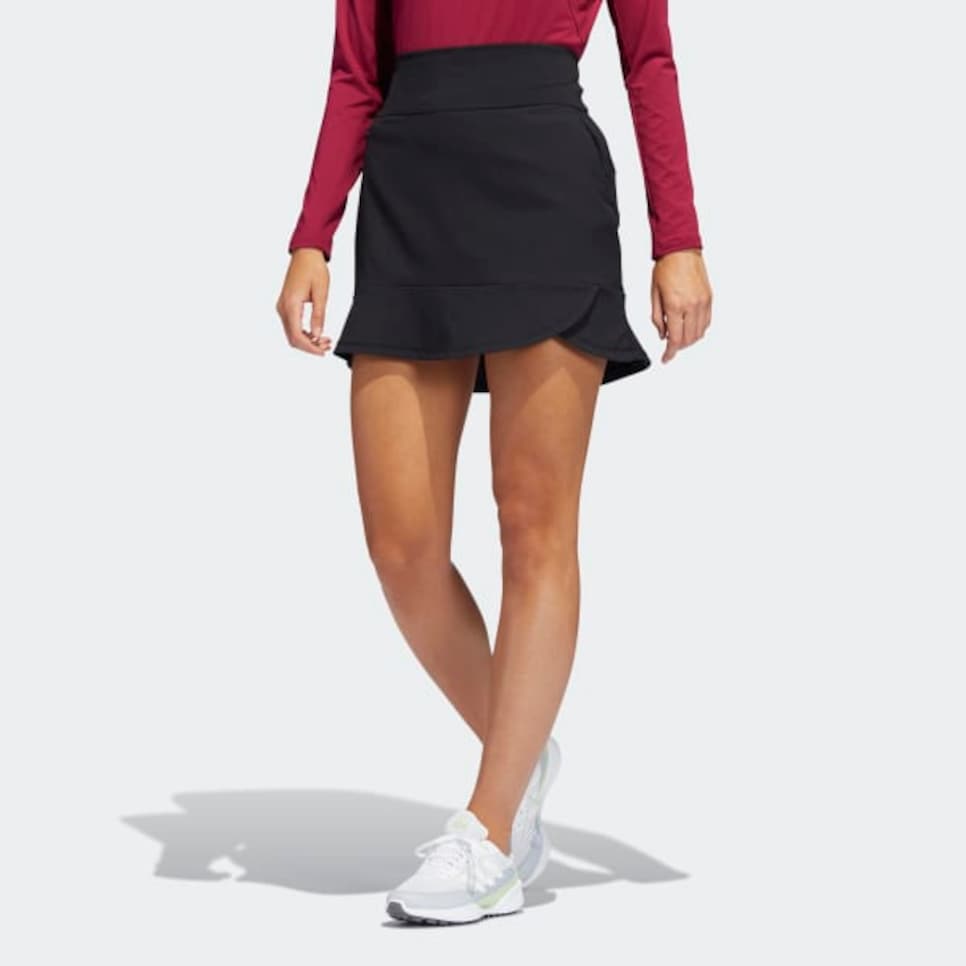 Adidas Frill Skort
"I always have an Adidas skirt on. I really love the skorts. I'm really into the one with the frills. They have a great fit but flare out at the bottom."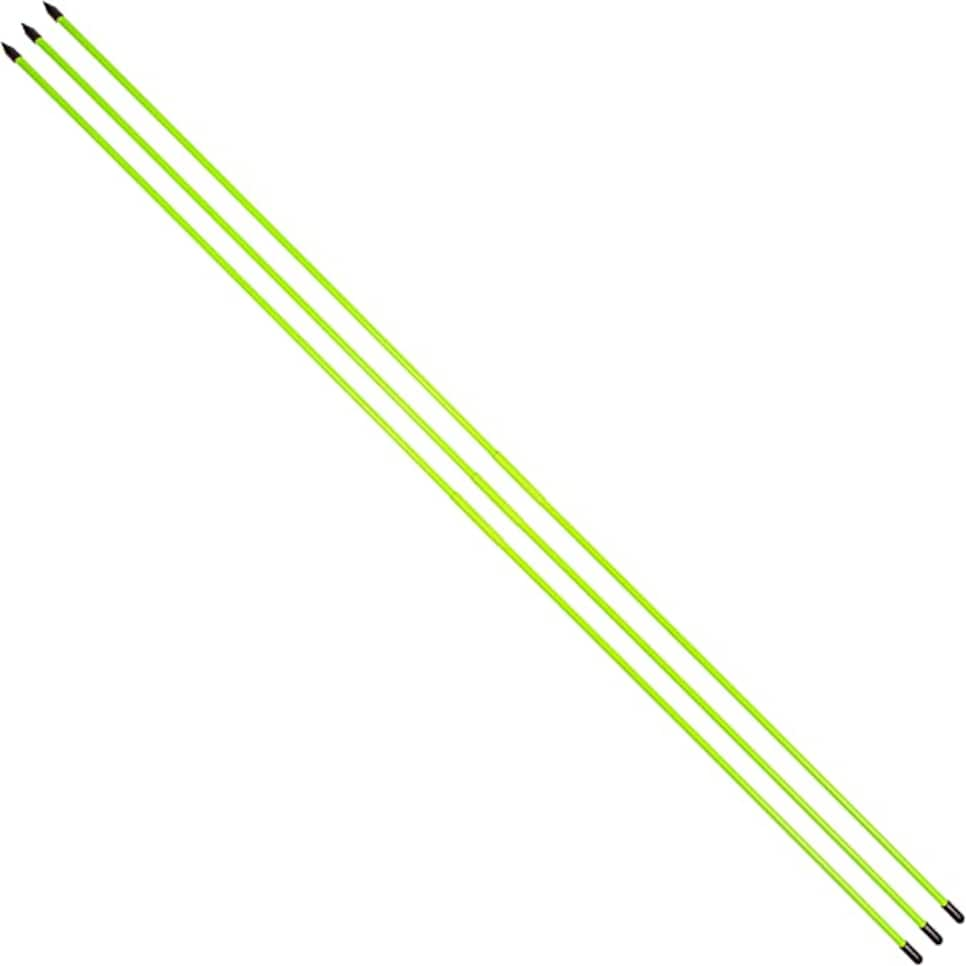 GoSports Alignment Sticks
"I really like my alignment sticks. They're good for everything. Especially for set-up. The number of times I think I'm aimed straight, but I'm not. What's that saying? 'Feel is not real.' You set it up, and you're like 'This feels so weird!' But it's correct. They're good for drills, they're good for so many things."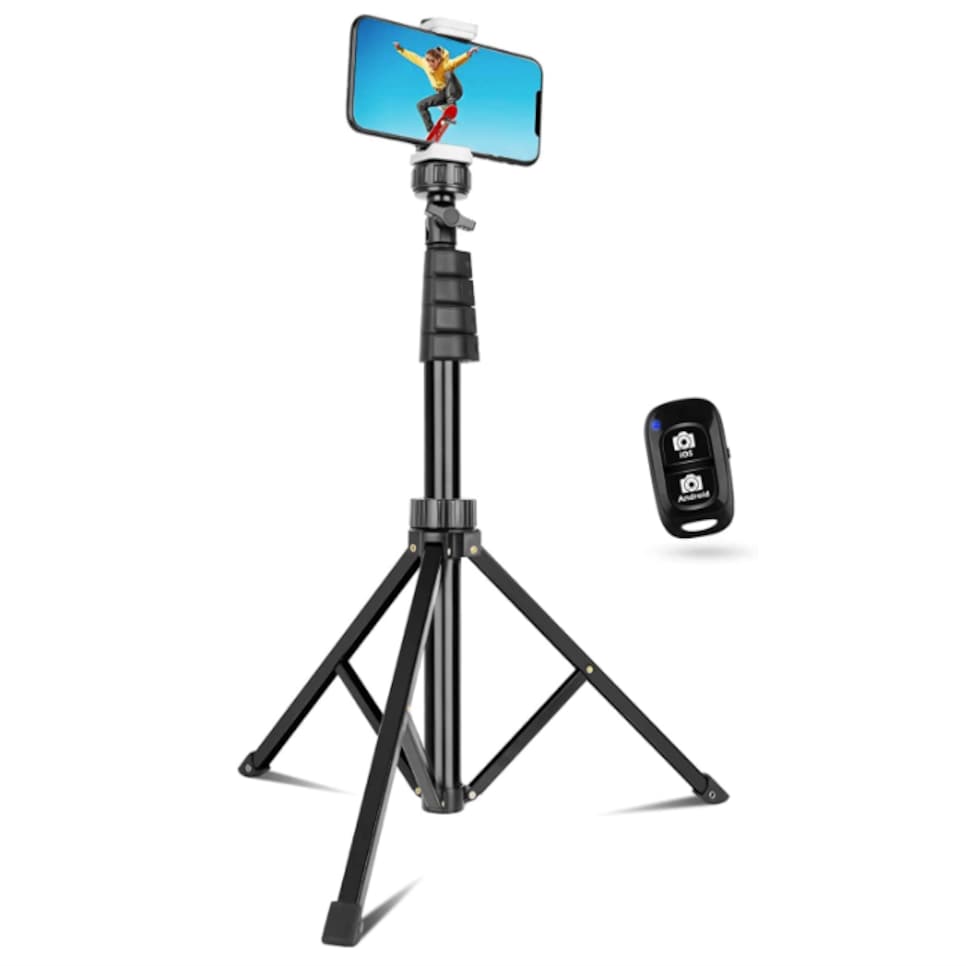 Sensyne 62" Phone Tripod & Selfie Stick
"I literally can't live without my tripod for my iPhone. I film all of my swings on the range. It helps me evaluate myself, which I think is really important. If you go for a lesson, and then you practice, but you're not practicing what you learned in the lesson, then how are you going to get better? You have to practice with a purpose. It's important that you set it up at the same angle every time so you can evaluate the proper view. You can use alignment sticks to help you with that! They go hand in hand."
Sharpie Electro Pop Permanent Markers
"I didn't used to do this, but now I always mark my golf balls. I have neon sharpies at the moment—neon green and neon pink. I do five dots in a line. Someone told me that putting my initials on my ball was uncool…so I changed that."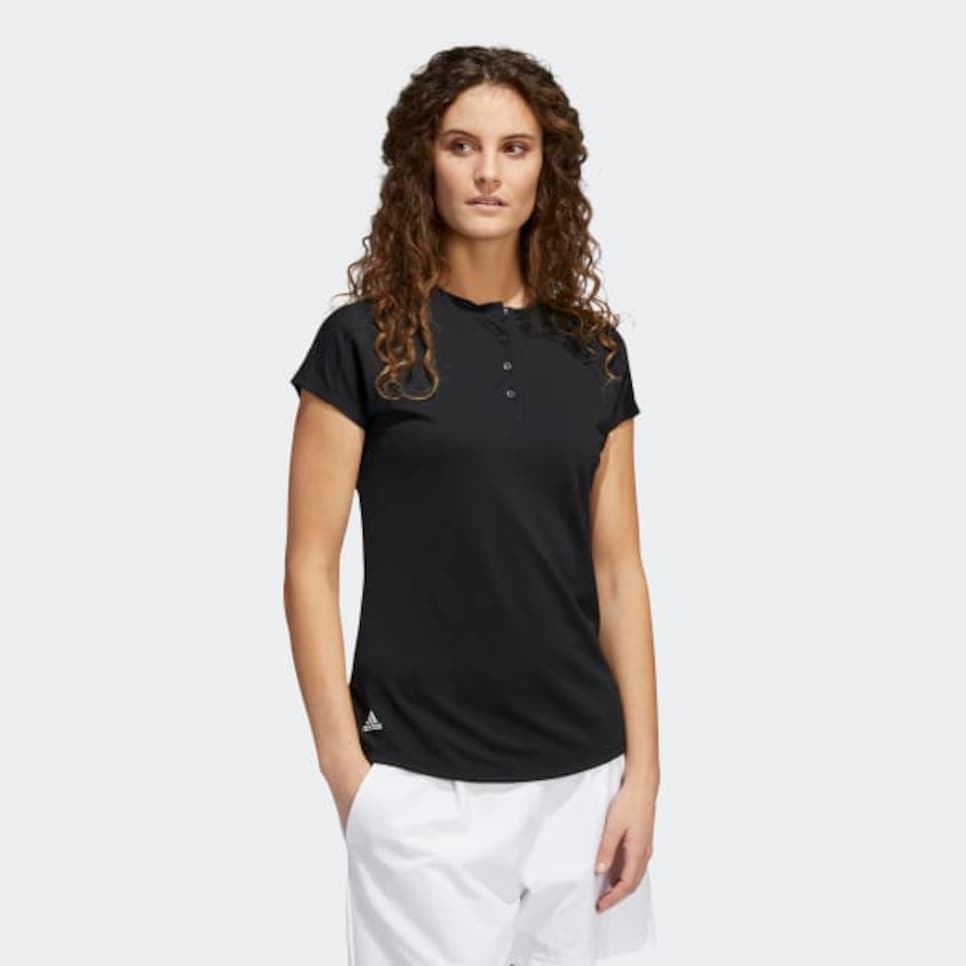 Adidas Essentials Crew Shirt
"I like the Adidas golf t-shirts because I think they're cool and chilled. I like the no-stress look. I think it's nice to be casual on the course."