News & Tours
Memorial to offer COVID-19 vaccinations on tournament grounds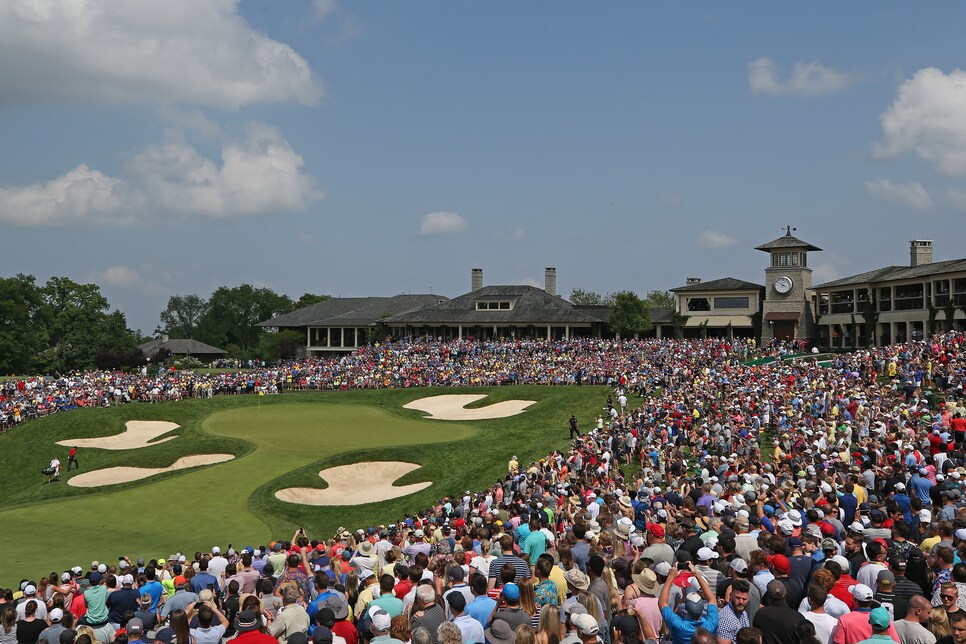 Tournament officials announced Thursday that fans attending the Memorial next week will be offered the chance to receive a COVID-19 vaccination at Muirfield Village. A station near the main tournament entrance will be staffed by Ohio Health officials, who will administer the Johnson & Johnson vaccine. The station will be open during the second, third and fourth rounds of the event.
"The Memorial is excited to welcome back fans to this year's tournament and happy to partner with OhioHealth to offer those individuals the opportunity to get vaccinated," Memorial executive director Dan Sullivan said in a release. "This is a perfect way to enjoy the world's best golfers, and all that the Memorial Tournament has to offer, while also helping more Ohioans get vaccinated."
As of Thursday morning 45 percent of Ohio's population has received at least one vaccination shot, a rate that's slightly lower than the national average (49 percent). Memorial officials told the Columbus Dispatch that the tournament could welcome as many as 20,000 fans per round. Interestingly enough, Ohio's mask mandate ends the day before the tournament begins.