Branded Content
Memorial Tournament Honoree Charlie Sifford Paved Way for a More Inclusive Golf World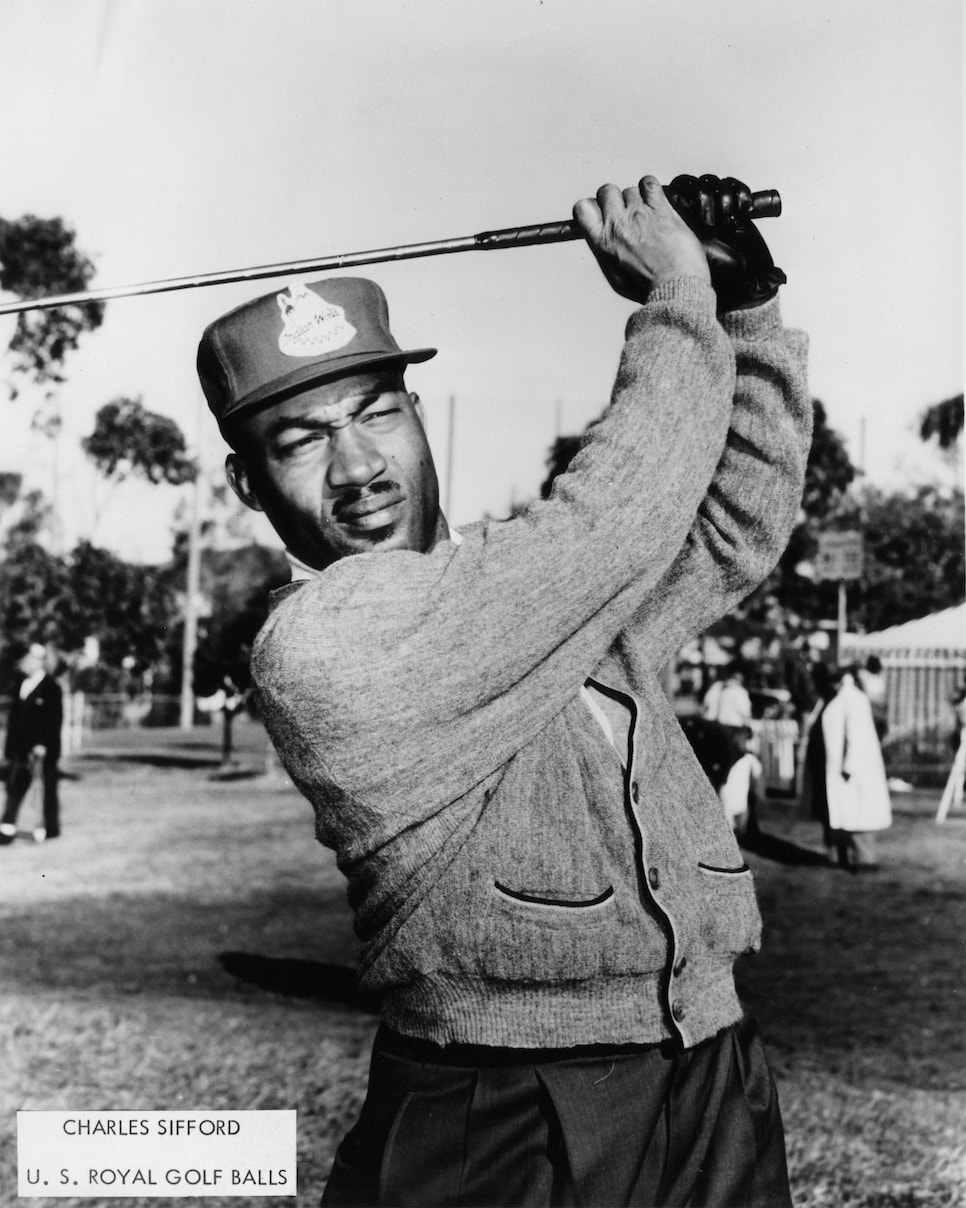 When 18-year-old Jack Nicklaus played in his first PGA Tour event in 1958, he was paired with Charlie Sifford for the first two rounds of the Rubber City Open in Akron, Ohio.
To this day, Nicklaus, who went on to win 73 PGA Tour tournaments in his career, including a record-setting 18 major championships, credits Sifford with helping pave the way for the start of his illustrious career. As the first African-American golfer to play on the sport's top professional tour, it wouldn't be the last time Sifford would blaze a trail for others.
"Charlie and I became good friends that day and remained good friends until his passing," Nicklaus said of that fateful first encounter. "But when I look back on that first round—and here I was, a wide-eyed 18-year-old taking my first steps down the fairway in a PGA Tour event—I cannot think of a better person to have walked side-by-side with than Charlie Sifford. He was kind, gracious and a true gentleman."
Those characteristics are just part of the reason Sifford will be recognized posthumously as one of two honorees at this year's Memorial Tournament presented by Workday during the week Sifford would've turned 100 years old. Sifford, who died in 2015 at age 92, was chosen as an honoree by the Memorial Tournament's Captain's Club, which each year selects recipients based on their significant contributions to the game of golf.
A World War II veteran, Sifford learned the game as a caddie at a whites-only country club in Charlotte, N.C., and turned pro in 1948. Before breaking the PGA Tour's color barrier by becoming the first African-American to earn a Tour card in 1961, Sifford won the United Golf Association's National Negro Open six times. In 2004, he became the first Black golfer inducted into the World Golf Hall of Fame; in 2006, he received an honorary degree from the University of St Andrews as a Doctor of Laws; and in 2014, President Obama presented Sifford with the Presidential Medal of Freedom, the nation's highest civilian award.
"Charlie Sifford represents an ideal, and long overdue, honoree for the 2022 Memorial Tournament,'' said Nicklaus, the tournament's 2000 honoree. "We get to pay tribute to his legacy and honor the contributions he made to the game of golf and society. We owe enormous thanks to Charlie and others who shared his unshakable passion and who opened doors that for too long had been closed."
Like other pioneers in sports, such as baseball's Jackie Robinson, Sifford's life story continues to be told so it won't be forgotten or repeated.
PGA Tour Commissioner Jay Monahan recently made it a point to read the book Just Let Me Play: The Story of Charlie Sifford, the First Black PGA Golfer as a way to learn more about Sifford's difficult journey in golf.
"It was painful to read," Monahan said. "What he endured in his pursuit of playing the game he loved is a stark reminder that we can and must be better, as a sport and as a society. I began reading it, knowing that we didn't have all the answers. I finished reading it, concluding that we still don't have all the answers. But as we seek to make our game more welcoming to everybody, it is fitting that many of the programs initiated over the last several years have been inspired by trailblazers like Dr. Sifford."
This year's second Memorial honoree is Ben Crenshaw, a two-time Masters champion and captain of the victorious 1999 U.S. Ryder Cup team. Past tournament honorees include Bobby Jones, Sam Snead, Arnold Palmer, and Ben Hogan. Sifford and Crenshaw will be recognized during a special ceremony on Wednesday, the day before the tournament's first round at Muirfield Village Golf Club.