The Loop
Memorial milkshakes, Paige Spiranac's first pro win, Bubba stands up to a heckler, and Ciara picks up golf
Welcome to another edition of The Grind, where we've moved the Memorial to the top of the list of golf tournaments we want to cover. The host. The course. The field. And oh, the milkshakes: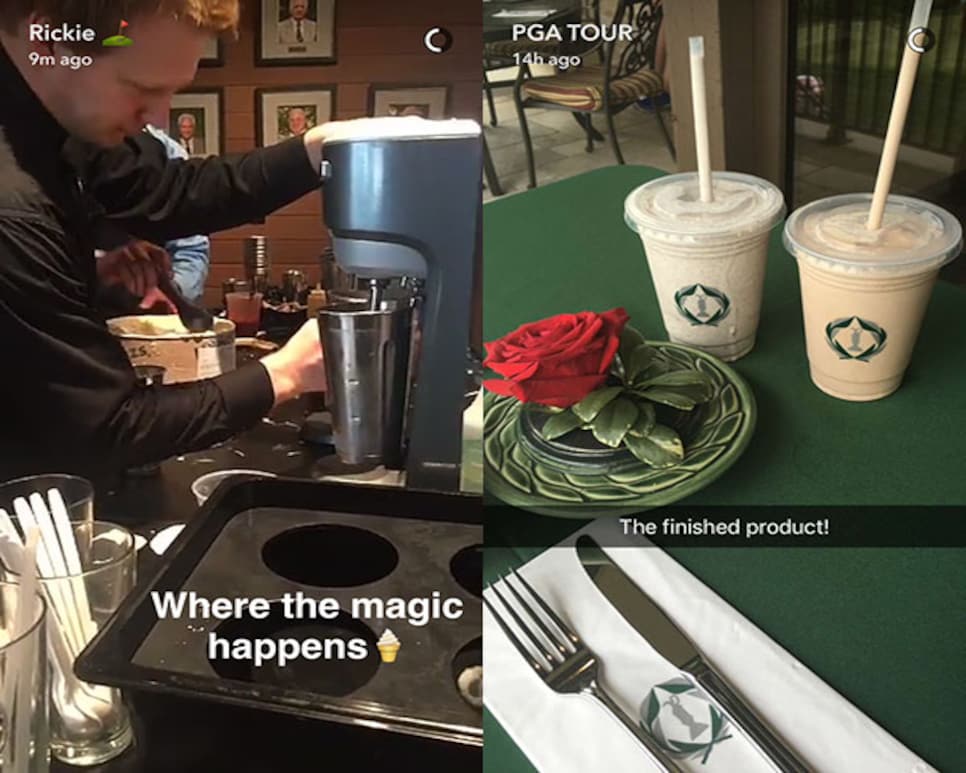 The players raved so much about the frozen delights that I wouldn't be surprised if some who missed the cut stayed around for the entire weekend anyway. Jack Nicklaus recently told me that he lost five of the 20 pounds he gained after getting his own ice-cream company. Something tells me this wasn't a great week for that diet. In any event, it was a great week for golf fans with all that happened. Let's get to it.
William McGirt: Speaking of ice cream, McGirt and I both recently turned down coconut in the TPC Sawgrass clubhouse (Somehow, that was all they had right then). But McGirt got over that dessert disappointment and came back to win the Memorial. Not a bad spot to get your first PGA Tour title, eh?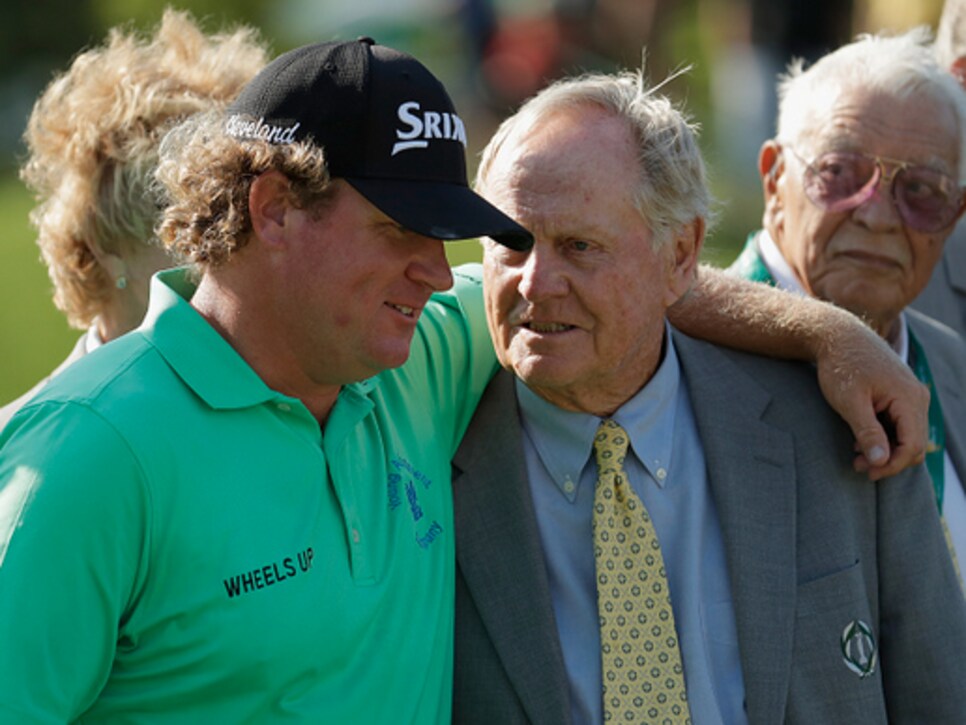 Even more incredible than McGirt snapping an 0-for-164 on tour is the fact he only had one other victory anywhere as a pro. That came on the Tar Heel Tour in 2007 when he took home a check for 16 Gs. On Sunday, he made nearly 100(!) times as much. And probably had a non-coconut milkshake as well to celebrate.
Beau Hossler: No, he couldn't quite lead his Texas squad to a title (Congrats to Oregon, by the way), but how about the gutsy effort to send the Longhorns to the finals after injuring his shoulder? In clear pain, Hossler managed to close out his semifinal match by getting up-and-down from a greenside bunker with his putter.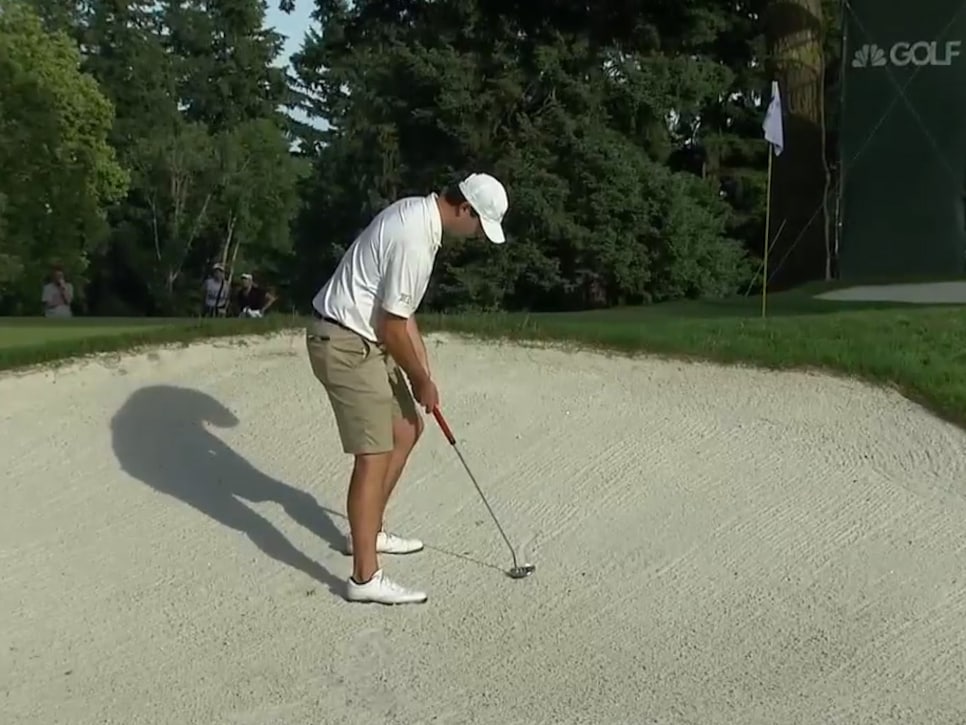 After seeing that display, I'm definitely a #Beauliever. And yes, you can be a #Deliever (Bryson DeChambeau) AND a #Beauliever. While we're talking about Mr. Hogan cap. . .
U.S. Open qualifying: DeChambeau was one of the headliners making it into the field at Oakmont next week. This, despite the fact last year's U.S. Amateur champion forfeited a guaranteed spot in the field when he turned pro in April. Also among those qualifying was Michael Miller, a guy I used to cover as a high school golfer. Nicely done, Mike! And also, how about amateur Chris Crawford, who earned a spot at Oakmont thanks to this adventurous birdie:
Paige Spiranac: William McGirt wasn't the only golfer with a breakthrough win last week. Check out our girl Paige picking up her first pro win on the Cactus Tour!
From college golfer to Instagram star to pro-tour winner, it's been quite a journey this past year. We're proud to have been there the whole way. (Sheds tear)
CBS: Obviously, we're not fans of any tape-delayed TV coverage, but we can usually understand it from the network's perspective. Not this time. CBS refused to cut to live action even though a weather delay and a playoff pushed back the finish and anyone with a phone or a computer (no live streaming feed, either) knew what was actually going on at the moment. The result was no one seeing McGirt's dramatic playoff live. Sorry, but this just can't happen in 2016.
USGA/R&A report: Golf's governing bodies released a big report that found minimal increases in driving distance over the past decade. Hmm. It's a tough premise to buy, especially if you followed the golf on Sunday. Exhibit A: Rory McIlroy's drive on the 17th hole. 381!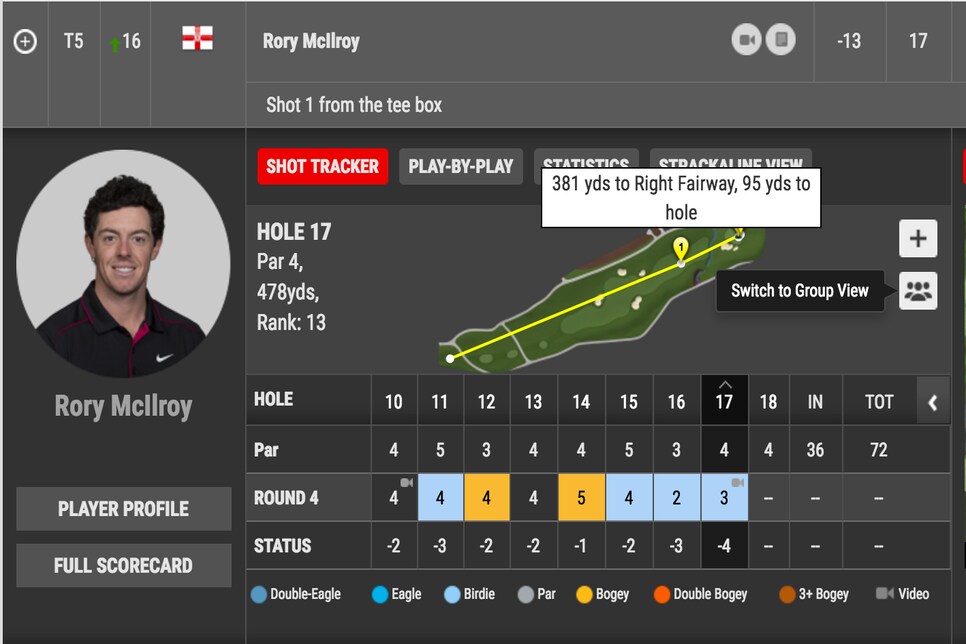 Exhibit B: Dustin Johnson on the 17th hole on Sunday. 382!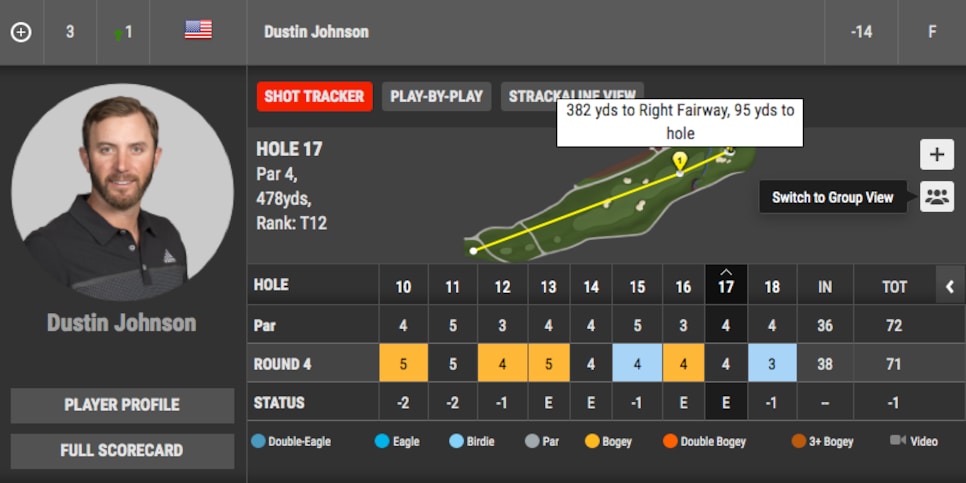 NCAA substitution rule: Or lack thereof. With Beau Hossler sidelined for the finals, Texas wasn't allowed to replace him, thus conceding his match and beginning the match against Oregon down 1-0 before a single shot was hit. This doesn't seem fair.
Doral: The PGA Tour ended a 54-year relationship with the Miami course and is moving that WGC event to Mexico City. Good luck to Donald Trump fetching $450 green fees now that his famed (overrated) Miami track no longer hosts a PGA Tour event.
The PGA Tour heads to Memphis for the FedEx St. Jude Classic, aka that event before the U.S. Open.
Random tournament fact: It was at this event in 2010 where Robert Garrigus is believed to have gotten the worst case of swamp ass ever recorded. But Kyle Reifers gave Garrigus a run for his money recently at the Byron Nelson. We'll let you be the judge: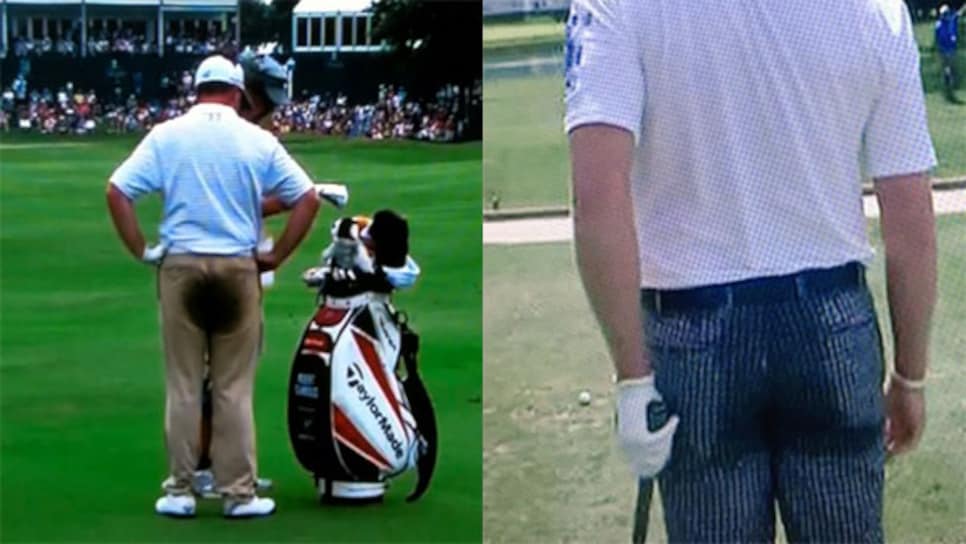 RANDOM PROP BETS OF THE WEEK
-- Donald Trump will fly his plane to Mexico for next year's WGC tournament: 1 MILLION-to-1 odds
-- Donald Trump will be President by that time next year: 2-to-1 odds (Actual odds)
-- Grind readers assume the above odds are a misprint: LOCK
Congrats to Oregon and head coach Casey Martin on delivering the school's first non-track team NCAA title since 1939, but the Ducks did have a few things working in their favor with the whole forfeited match in the final, plus the fact the tournament was held on their home course. Perhaps, more importantly, they had cheerleaders!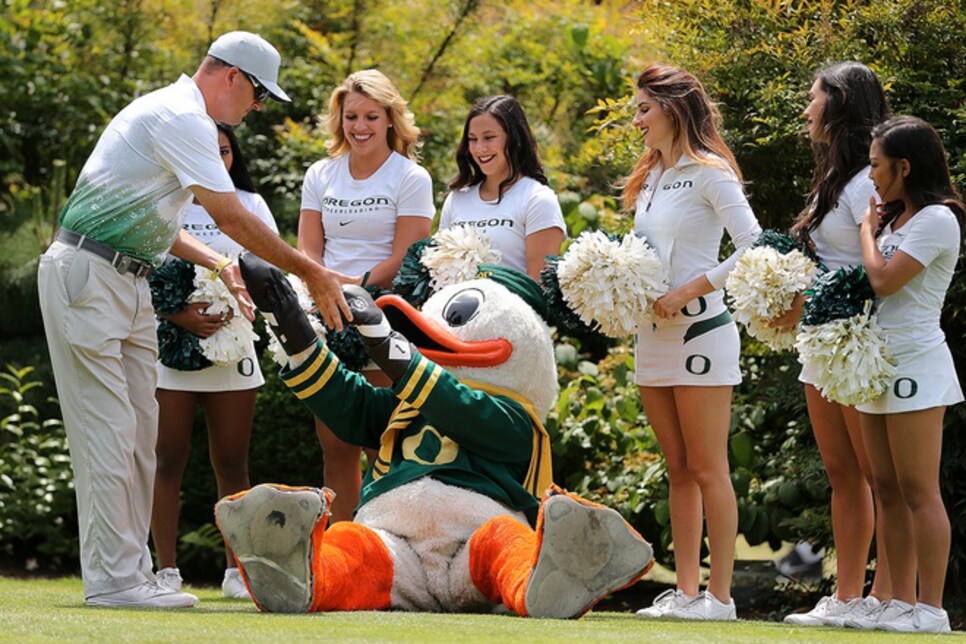 Talk about a home-field advantage.
__VIRAL VIDEO OF THE WEEK __
A second video of that monster dinosaur alligator at Buffalo Creek in Florida surfaced:
If you're not a big fan of HUGE gators or swamp ass, you probably shouldn't go on a golf trip to Florida this summer.
VIRAL VIDEO OF THE WEEK (PGA TOUR CATEGORY)
Check out Bubba Watson coming to Rickie Fowler's defense after Fowler was heckled by a fan:
Apparently, the Golf Boys are all for one and one for all.
"It's quite ironic that we're going to Mexico after being at Doral. We just jump over the wall." – Rory McIlroy.
How about Rory McIlroy staying up to date on American politics?!
THIS WEEK IN CELEBRITIES PLAYING GOLF
Check out Ciara picking up the game:
OK, so that was really an excuse to show my man Russell Wilson (Man-crush alert!). I often refer to the superstar quarterback as "The Magician." That nickname hasn't caught on elsewhere yet, but if he can turn Ciara into a great golfer, he will have performed his greatest trick.
THIS WEEK IN DUSTIN JOHNSON-PAULINA GRETZKY JIMMY WALKER-ERIN WALKER PUBLIC DISPLAYS OF AFFECTION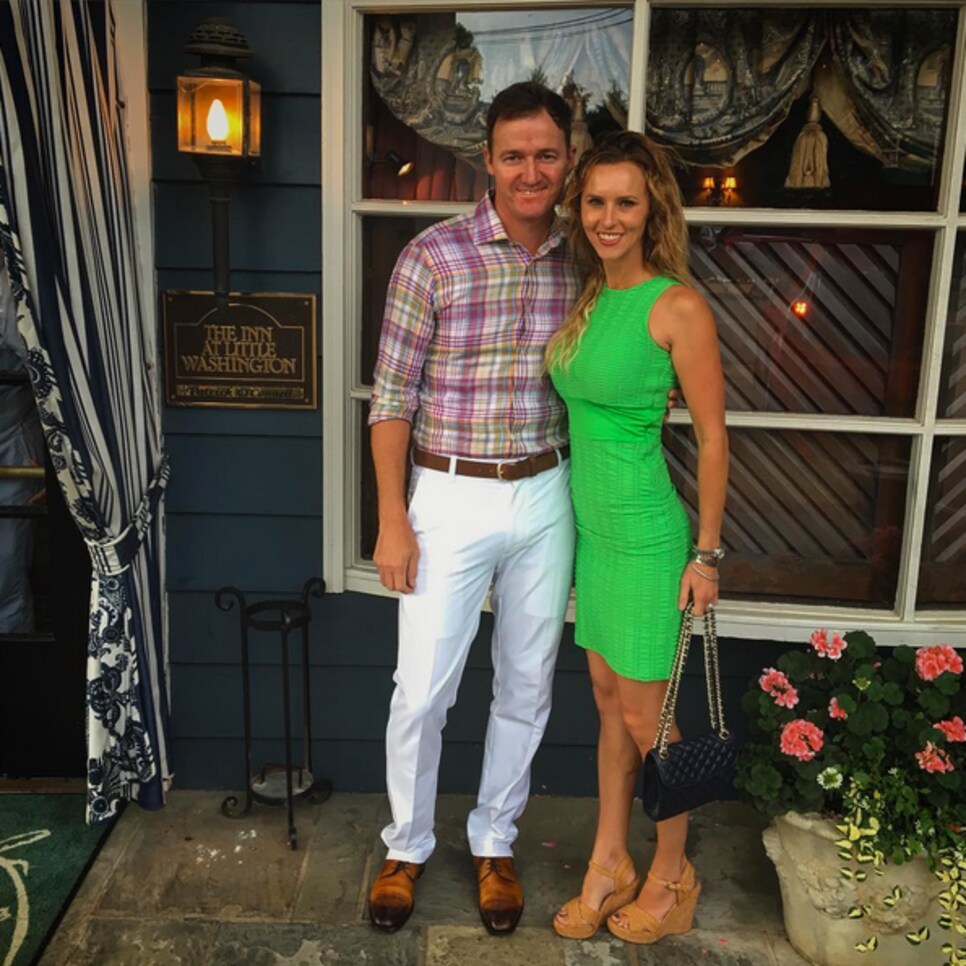 THIS WEEK IN GOLFERS IN BIKINIS
In honor of reaching 29,000 followers on Instagram, Belen Mozo shared this photo that locks up her unofficial title of having the best abs in pro golf:
Impressive, Belen. Makes you wonder what she's saving for when she hits 30,000.
A year ago, I played in the LPGA ShopRite Classic pro-am with Jing Yan. This past week, she returned and finished T-5, the best performance of her young LPGA Tour career. Way to go, Jing! And congrats to Anna Nordquvist for winning the event for a second straight year. . . . A month after planning a wedding and getting married during a PGA Tour Champions event, Scott McCarron claimed his first senior tour title. Wonder which week was more stressful. . . . Stephen Curry announced he won't play in this year's Olympics. It's not just golfers who are pulling out of the Games, it's celebrity golfers as well. . . . Tiger Woods is writing a book about his landmark victory at the 1997 Masters. Good. The guy needs something to occupy his time these days. . . . I couldn't get to Muirfield Village for its famed milkshakes, but my mother-in-law did make these incredible chipwiches.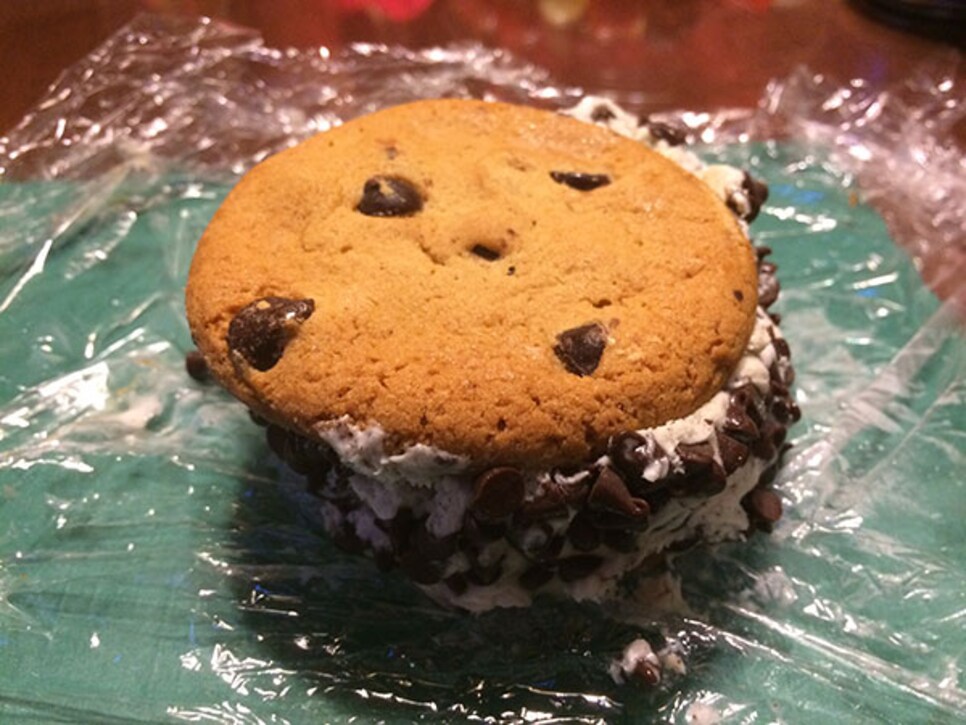 Rolling them in chocolate chips? Now that's attention to detail.
RANDOM QUESTIONS TO PONDER
What the heck did that heckler say to Rickie Fowler?
Could I ever qualify for a U.S. Open qualifier?