News
Memorial appeals to Ohio governor to let fans attend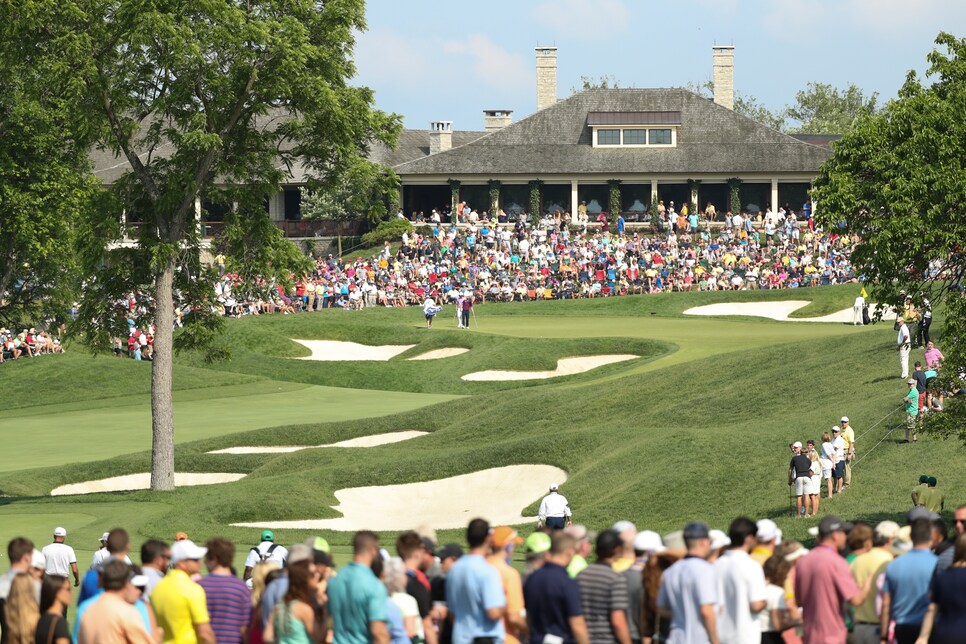 Tournament officials at the Memorial are appealing to the state of Ohio to allow fans to attend its event.
In a letter dated on May 15, Memorial tournament director Dan Sullivan—along with tournament directors from the LPGA Marathon Classic (the first scheduled 2020 event for a relaunched LPGA Tour season), the Bridgestone Senior Players Championship and the Korn Ferry Tour Nationwide Children's Championship—are asking Ohio Gov. Mike DeWine to ease or lift the ban on gatherings of 100 or more people, according to the Columbus Dispatch.
"We appeal to you to permit the four Ohio professional tournaments to allow fans this coming July and August," the letter says, according to the Dispatch. The letter continues that "without fans these tournaments will not be successful or viable."
The first four events on the PGA Tour's restart schedule will be held without fans. However, that could be extended beyond the final round of the Rocket Mortgage Classic on July 5. The next event after that is the John Deere Classic, July 9-12, followed another week later by the Memorial. "I considered [that date] all along to be a placeholder and not some sort of a line on a calendar, that we were pushing for the week of July 6 through 12 to be a point in time where we begin allowing some number of fans," Andy Pazder, chief tournaments and competitions officer for the tour, said last week.
Though the Memorial will go on with or without fans, Marathon Classic tournament director Judd Silverman said the LPGA event may cancel if crowds can't attend.
"If the question is, 'Could you play the tournament without spectators?' We couldn't," Silverman said. "When you run the numbers, if [there are] no spectators then you're returning all of the sponsorship money ... and once you return all that money it puts our event deep into the red, to the point we can't afford to do that."
DeWine's office confirmed the letter, but did not give a timetable on its ruling.
"It's something our teams have been working on," DeWine spokesman Dan Tierney told the Dispatch. "Our large venue group and tourism group are well into work on it. I can't say how soon we will have an announcement."
The Memorial is set to begin on July 16. Patrick Cantlay is the defending champ.