News
How the PGA Tour will handle a player testing positive for coronavirus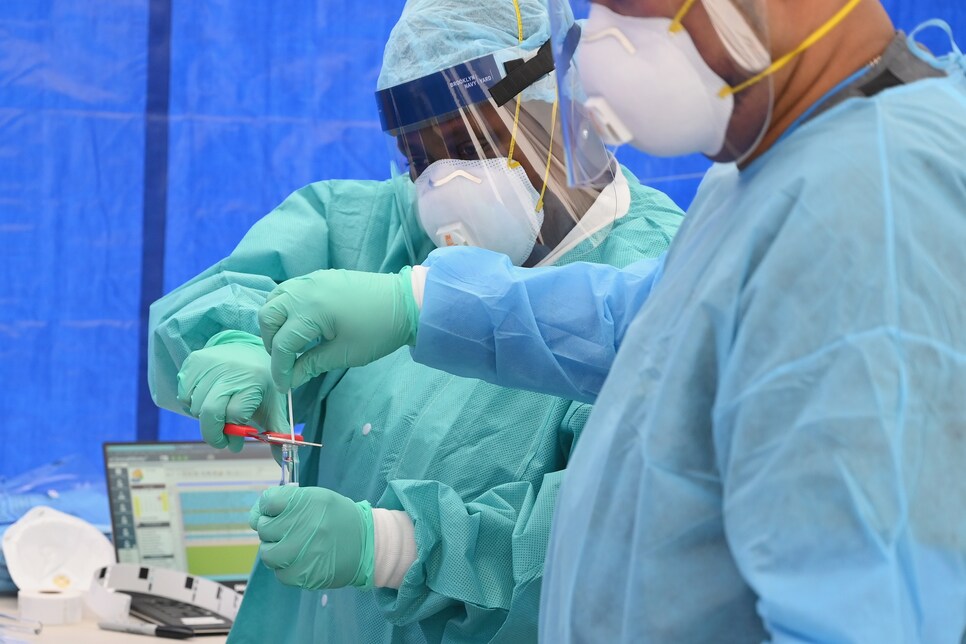 The PGA Tour provided clarity on Wednesday to one of the biggest questions it faces in resuming play. Even if a tad of ambiguity remains.
The tour held a conference call on Wednesday morning, outlining its protocol for health and safety guidelines when the sport returns at Colonial Country Club for the Charles Schwab Challenge, beginning June 11. The plan is impressive in scope and depth, answering most of the concerns toward minimizing coronavirus risk and exposure to its players, staff and volunteers. The chief of those worries being the prospect of a positive COVID-19 test before or during competition.
"In the event we have a positive test, we will comply with all local health authorities as well as CDC guidelines, and that would include isolating that individual and may require a period of isolation for an extended time," said Tyler Dennis, senior vice president and chief of operations for the PGA Tour. "The CDC guidelines currently state 10 days after the first positive test with no subsequent symptoms or two negative test results at a minimum of 24 hours apart."
This means a player in the Travelers Championship would have to go into quarantine for nearly two weeks in the Cromwell, Conn. area., and would be eliminated from the tournament. In the event a player has made the cut, he will be given last place earnings.
"If it is possible and it's a short distance that doesn't require somebody to stop and potentially expose others, somebody could travel home by car if it is safe to do so," Dennis said. "If not, then we will provide support to that person throughout the isolation period, whether that's through specialized medical care or providing that person with supplies throughout the isolation period, and any player or caddie who were to test positive during an event would receive a stipend associated with the cost of that isolation period."
Due to medical confidentiality restrictions, the Tour would not publicize a positive test result. However, it wouldn't take much detective work if one withdraws from an event without a stated injury or family concern.
What remains unclear is what number of positive tests constitute a critical mass for the Tour. A single test would not be enough to deter the tournament from continuing, said senior vice president of tournament administration Andy Levinson, and there's not a specific number of positive tests the tour has in mind that would enact a cancellation.
"You know, when there is a positive test, there does have to be some contact tracing that takes place, which is why social distancing is—one of the many reasons why social distancing is so important," Levinson said. "And so we haven't identified a specific number, but obviously if it was a large number then we would have to evaluate the situation."
Things could be problematic if the player is staying at a designated hotel or rode on a chartered tour flight with other players and caddies, or exposed his playing partners or those in the locker room. Though the Tour did not provide specifics, it acknowledged the issue is very much on the agenda.
"Every community will be doing contact tracing, and generally the guidelines with respect to contact tracing have to be an individual who has been in close proximity, inside that social distance barrier, for an extended period of time," Levinson said. "And so again, to the earlier question, that's why it is imperative that we emphasize and educate the social distancing point, so we're not faced with that situation."
Last weekend fighter Ronaldo Souza tested positive for COVD-19, keeping him out of a UFC match. But the UFC continued with the rest of its lineup card, as other combatants' tests came back clean and Souza was replaced in his scheduled bout. On the other end of the spectrum is the Korean Baseball Organization, which will shut down its operations for three weeks if any of its players test positive for the virus.
As for the testing itself, the Tour is taking a layered approach. Four hundred of the approximately 1,100 people on site will receive COVID-19 tests, with players and caddies among those.
"For a population of the people that we will have on‑site, we will be implementing COVID‑19 testing using the RT‑PCR nasal swab test, which is the most effective gold standard for diagnosing COVID‑19, and potentially down the road as the testing advances, we may be able to move on to a saliva‑based testing collection," Dennis said.
There will also be a pre-travel testing program and testing done on arrival at the tournament, likely at a designated hotel. The other 700 people, mostly volunteers, will go through a questionnaire and temperature screening before entering the property.
"Our goal is to minimize risk as much as possible, with the full understanding that there is no way to eliminate all of the risk," Dennis said. "But one of the best ways we can do that, to reduce the likelihood of exposure, is by limiting the number of people we have on‑site and also limiting access to certain areas, keeping groups separated."
Other items covered in the call on Wednesday:
-The Tour is working with the U.S. government to bring international players into the United States. Those who do come from overseas will face a 14-day quarantine before entering competition.
-At the moment, fans are barred from the first four events, but that could be extended beyond the final round of the Rocket Mortgage Classic on July 5. The next event after that is the John Deere Classic, July 9-12. "I considered [that date] all along to be a placeholder and not some sort of a line on a calendar, that we were pushing for the week of July 6 through 12 to be a point in time where we begin allowing some number of fans," said Andy Pazder, chief tournaments and competitions officer for the tour.
-The intent is to keep the purses at their announced levels. "Keep in mind, obviously we are in the middle of a 13‑week break across all of our tours, and you look at somewhere north of $100 million in prize money that has fallen to the wayside," Pazder said. "So our intent as of this moment certainly is to keep purses at the previously announced levels."