News
Five questions with Solheim Cup captain Meg Mallon
Meg Mallon, an 18-time winner on the LPGA, leads the U.S. Solheim Cup team against Europe this week in Parker, Colo. She answered five questions from Keely Levins.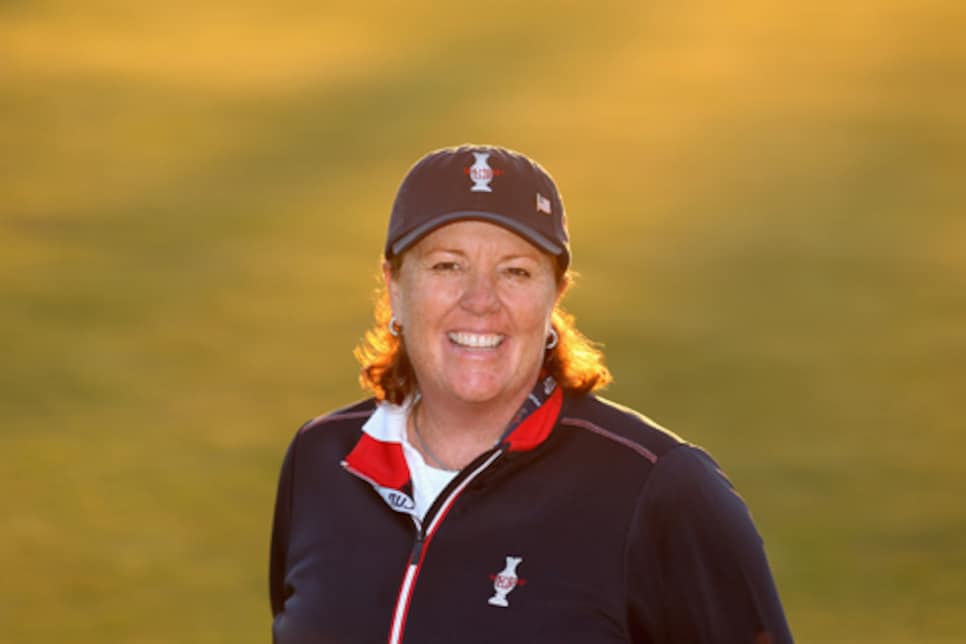 Familiar face: Capt. Mallon played on eight Solheim Cup teams. Photo: Warren Little/Getty Images
Q: What was your first thought when asked to captain the Solheim Cup team?
That was quite the phone call [from LPGA commissioner Mike Whan]. I didn't say anything for at least five seconds. Really? It's such a privilege. It's my favorite event.
Q: How do you see the captain's role?
My job is to make sure it's not too much pressure. It's intense. You're playing for your team, your captain and your country. It can be overwhelming. I'm just there to help them keep it in perspective.
Q: What about the Solheim Cup makes it so special for players?
This is an opportunity to represent our country and play on a team. There's so much history, and the fans are allowed to scream and yell. It's like a football game. You hit shots you've never hit before because you have so much adrenaline.
Q: How could the LPGA create that atmosphere at every event?
I'm not sure it's possible -- and that's not a bad thing. The energy around the Solheim Cup is what makes it special.
__Q: Will the International Crown (a biennial match-play team event new for 2014) produce more positive attention for the LPGA? __
Definitely. You're representing something bigger than yourself. It's cool to play golf with a country cheering for you -- and with the International Crown, every country is there. It's a great idea.