News
Meet Us In St. Louis For A PGA To Remember At Bellerive
Photo: Gary Kellner/Getty Images
The PGA has been played in every month but January, March and April, but when the 100th championship is played Aug. 9-12 at Bellerive Country Club in St. Louis, it will end the traditional late-summer finish to the major-championship season. Golf returning to the Olympics kick-started a shake-up in the sport's calendar—the 2016 Rio Games moved the PGA out of August for the first time in almost half a century—and prompted the PGA's long-term move to May beginning next year at Bethpage.
It has been 26 years since Nick Price won in the PGA's last visit to Bellerive, born as The Field Club nine-holer in 1897. Just five years after a Robert Trent Jones 18 was opened in 1960, Gary Player completed his career Grand Slam by winning the first U.S. Open that scheduled an 18-hole Sunday final round instead of the traditional 36-hole Saturday finish that Ken Venturi endured the year before at Congressional. It was also the first U.S. Open televised in color. NBC televised an hour of Player's playoff win over Kel Nagle on Monday, and Player donated all of his winnings to charity.
The biggest difference in the course from Price's win in 1992? The PGA of America's Kerry Haigh says it's the short-cut zoysia grasses around the greens. "That cut has been forged in and around many greens and into many of the bunkers, which obviously brings them more into play," says Haigh, who adds that Bellerive features "some of the largest greens in championship golf, some 10,000 square feet, and certainly large bunkers."
One other potential change from 1992: The average high temperature for August in St. Louis is 88 degrees, but Haigh recalls showing up for work at that PGA wearing a jacket because of the cool temps.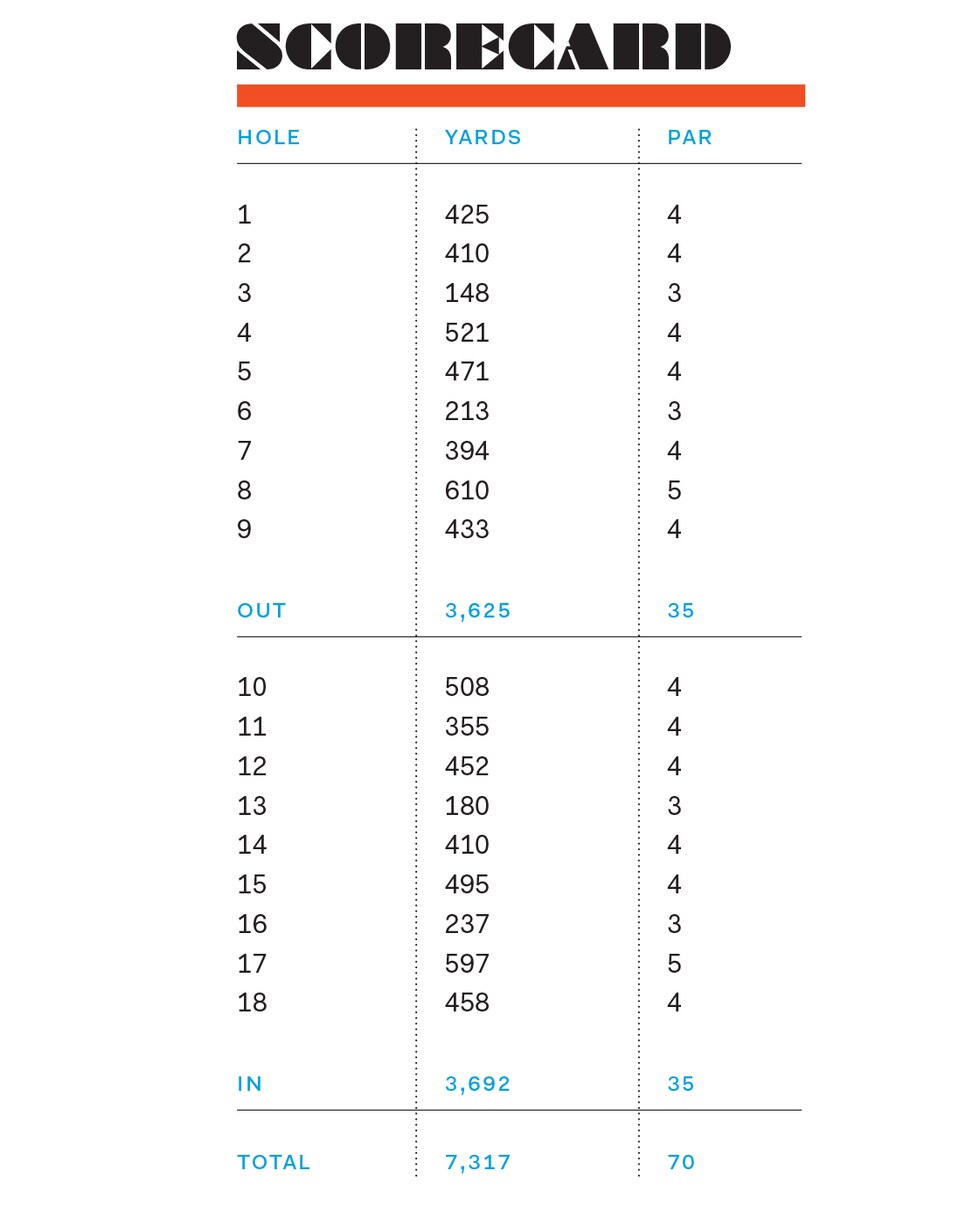 TELEVISION
All times eastern
Aug. 9-10, 2-8 p.m., TNT
Aug. 11-12, 11 a.m. to 2 p.m., TNT; 2-7 p.m., CBS
100 YEARS OF PGA SITES
Visits per state, including this year
12 New York 11 Ohio 9 Pennsylvania
6 Illinois, Michigan, Oklahoma 5 Minnesota
4 California, Kentucky, Wisconsin
3 Colorado, Georgia, Missouri, New Jersey, North Carolina, Texas
2 Alabama, Florida, Indiana, Maryland, Washington
1 Massachusetts, Oregon, Rhode Island, South Carolina, Virginia
BELLERIVE CHAMPIONS
Year / Winner
1965: U.S. Open, Gary Player
1992: PGA Ch., Nick Price
2001: AmEx Ch., Canceled (September 11)
2004: U.S. Sr. Open, Peter Jacobsen
2008: BMW Ch., Camilo Villegas
2013: Sr. PGA Ch., Kohki Idoki
FUTURE PGA SITES
2019: Bethpage Black, Farmingdale, N.Y.
2020: Harding Park, San Francisco
2021: Kiawah Island (Ocean), S.C.
2022: Trump National, Bedminster, N.J.
2023: Oak Hill, Pittsford, N.Y.
2024: Valhalla, Louisville
2025-2026: To be announced
2027: Aronimink, Newtown Square, Pa.
2028: Olympic Club, San Francisco
No later than 2030: Southern Hills, Tulsa