The Loop
Meet the PGA Tour pro who isn't talking about the Masters
With only eight days until the start of the Masters, most of the talk on the range at the Shell Houston Open inevitably veers to the prospects for -- and now absentees from -- the upcoming "rite of spring." Yet not every player has Augusta on his mind.
For Paul Goydos, a mixture of poor form and his rapidly approaching 50th birthday has his attention understandably focused on something other than an imminent trip to Georgia.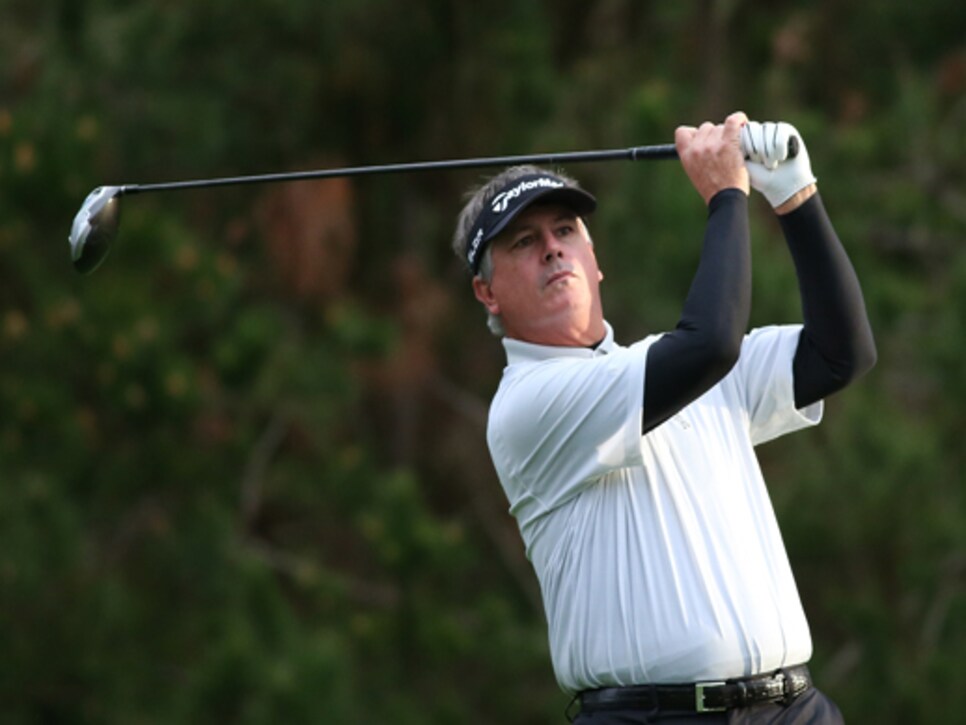 Having missed most of the 2012 season and all of 2013 because of bone spurs in his left hand, Goydos is playing this week in his 13th event on a 19-tournament medical extension. He needs to earn $590,290 to retain his tour card. So far has amassed a mere $33,994.
"I've played awful. Just awful," he says in typically frank fashion. "Everything has been bad. I'd love to blame it all on rust. But that's a little too convenient. I just haven't been very good. I'm not even close to competitive. Actually, I can't even say that. Until a couple of weeks ago, I was in the top 10 for scrambling. But that's how bad the rest of my game has been."
Never the longest hitter among his peers, Goydos has also found in his almost 18-month absence (he did play two events in mid-2012), the "middle linebackers" he is playing against now drive the ball even farther than before. Or at least they seem to.
"I feel like I've lost about 50 yards off the tee," he says with a smile. "But the reality is probably that I've lost five yards and these young guys have gained 45."
As for his future plans, much will depend on how his next seven events pan out. He'd like to keep playing the PGA Tour. If he fails to finishing in the top 125 on the money list at season's end, he'll try playing the qualifying Fall Series events to earn back his card.
"I like to say I am in no rush to play the Champions Tour, but I may not have a choice," Goydos says. "I like Davis Love's line. He is 50 on April 13. And he said he plans to play the PGA Tour as long as possible. But get back to him on April 12, and he'll see how he feels then. I am 50 on June 20. I'm not counting the days exactly. But there are 82 to go."